DCSD releases updated COVID data, Superintendent's Blog Post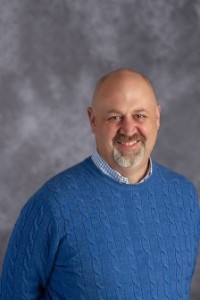 News
May 21, 2021
Decorah Community School District is committed to providing transparent, accurate data regarding cases of isolation and/or quarantining related to COVID-19 while maintaining the confidentiality of students and staff. On September 18, the Iowa Department of Public Health and Iowa Department of Education released guidance to school districts and local public health agencies detailing communication of COVID-19 related data.
The Iowa Department of Public Health guidance can be found here.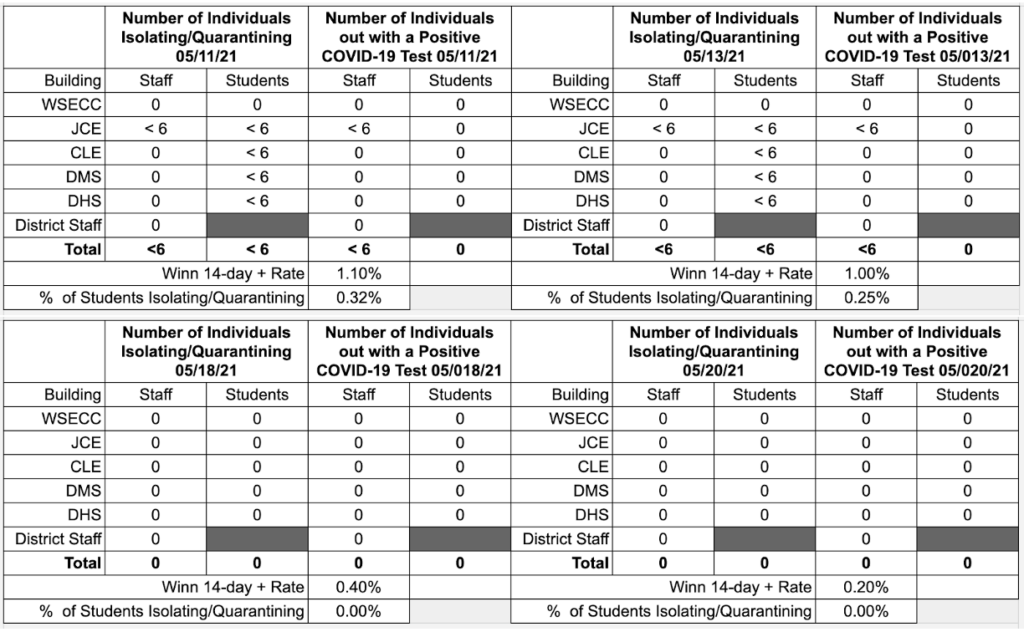 Summary Positive COVID-19
Of approximately 290 Staff – Thirty-two (32) positive COVID-19, Thirty-two (32) recovered
Of approximately 1575 On-site students – One hundred-twenty-two (122) positive COVID-19, One hundred-twenty-two (122) recovered
County and District Trend Data
The graphs below reflect county and district data taken each Tuesday and Thursday since school began.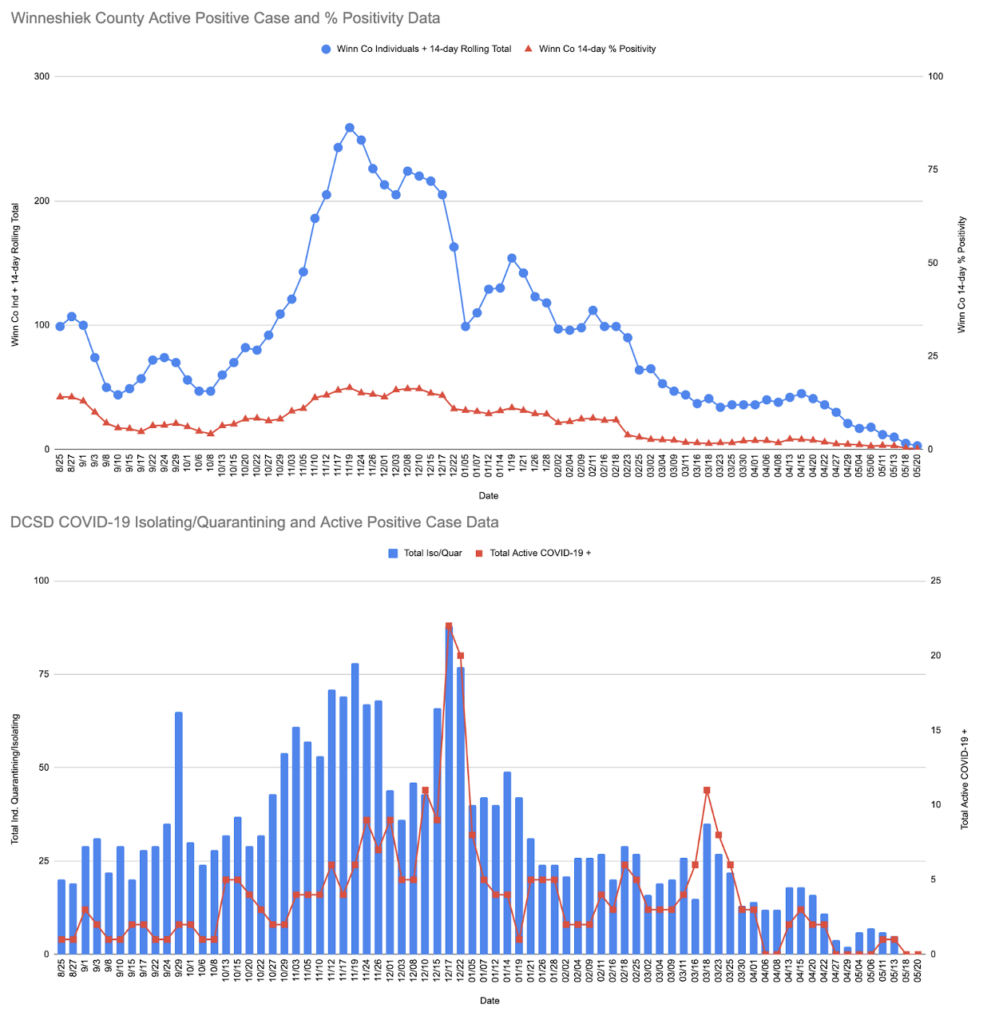 In his letter to families, Superintendent Mark Lane wrote, "Yesterday was an interesting day for schools across Iowa. In Decorah, we woke up to the news that the way we had approached over 170 days of school was now illegal. As they have all year, our staff and students took poorly-timed changes from our state government in stride and worked to have a positive and safe day of school.
As our day started yesterday, I shared a reflective blog with our staff. I invite you to read my post as well."
Our mask mandate was about our care for others
Lane also shared, "I want to express my deep gratitude for the supportive, encouraging, and grateful comments and messages I have received this week. Sunday afternoon, I sent a message sharing that we would continue enforcing our mask mandate. Thursday morning, I had to send a message about how that mask mandate had been made illegal by the Iowa Legislature and Governor Reynolds."
"Throughout this week, individuals have reached out in incredibly kind, supportive, and gracious ways. When I started my career in education, my teaching partner Rudy Covarrubias encouraged me to start a 'keepers' folder. He said you need to hold onto things that remind you of why you do this work. I am so glad I listened to Rudy, and I am overwhelmed by the number of cards and emails I have added to my 'keepers' folder this week."
Lane added, "In 25 years of work as a public educator, I cannot remember a more disappointing and defeating legislative session. In an earlier message to families, I addressed bills about vouchers and charter schools and shared a concept from systems thinker Peter Senge. Dr. Senge suggests cause and effect are rarely related closely in time."
"I am confident our state will face challenges, obstacles, and disappointments five years from now and ten years from now, and people will wonder how did this happen? The answer will be because of actions taken by the Iowa Legislature and Governor Reynolds in 2021."
"I need some time to reflect on what has happened this year and to reframe my thinking about how we as a state think about our public schools. I encourage everyone who cares about our local and state public school systems to engage elected officials about their vision for the future of education in our state."
Lane closed by writing, "Thank you to everyone who wrote and called our elected officials to share your thoughts and advocacy. I know you will stay engaged, and I appreciate your support for our schools."