Northeast Iowa Holiday Craft and Bake Sale Held at DHS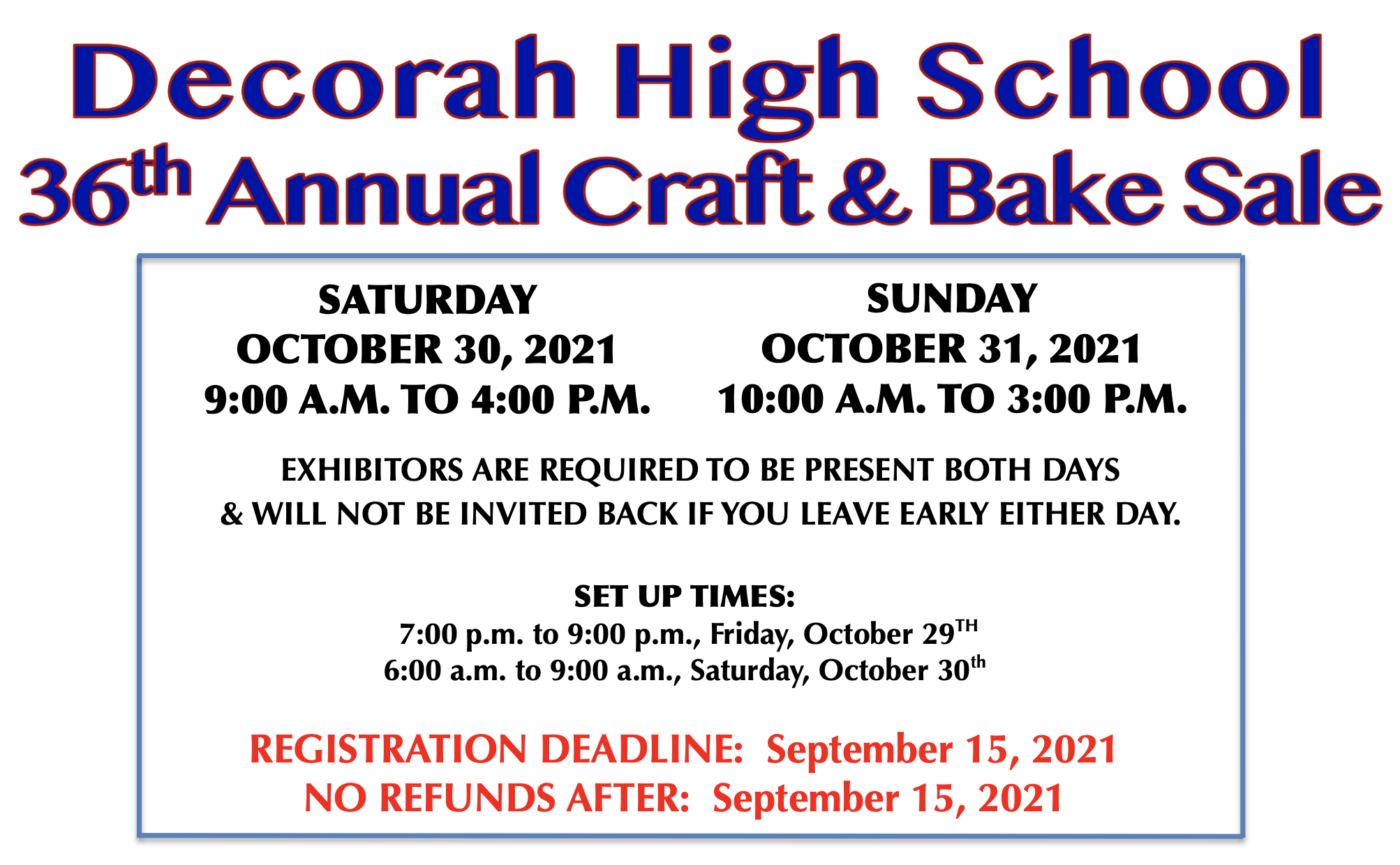 News
October 15, 2021
The 35th Annual Northeast Iowa Holiday Craft and Bake Sale, sponsored by the Decorah Music Boosters, will be held on Saturday and Sunday, October 30 and 31, at Decorah High School. This is the largest craft sale of its type in this part of the tri-state area, featuring nearly 80 vendors. Doors will be open to the public from 9:00 a.m. to 4:00 p.m. on Saturday and from 10:00 a.m. to 3:00 p.m. on Sunday. There is no admission charge.
This is a perfect opportunity for holiday shopping without having to leave town to do so. There will be a wide range of crafts and gift ideas for early Christmas shoppers.
Raffle tickets for a TV will be available at the door for only $2.00 each.
The Decorah Music Boosters is a group that works to support the music programs of Decorah Community Schools. All proceeds from this craft sale will go toward student entrance fees and admissions to various music contests and festivals throughout the year.
The Decorah Music Boosters is a 501.c3 organization with all donations being tax-deductible.