DCSD Releases COVID-19 Data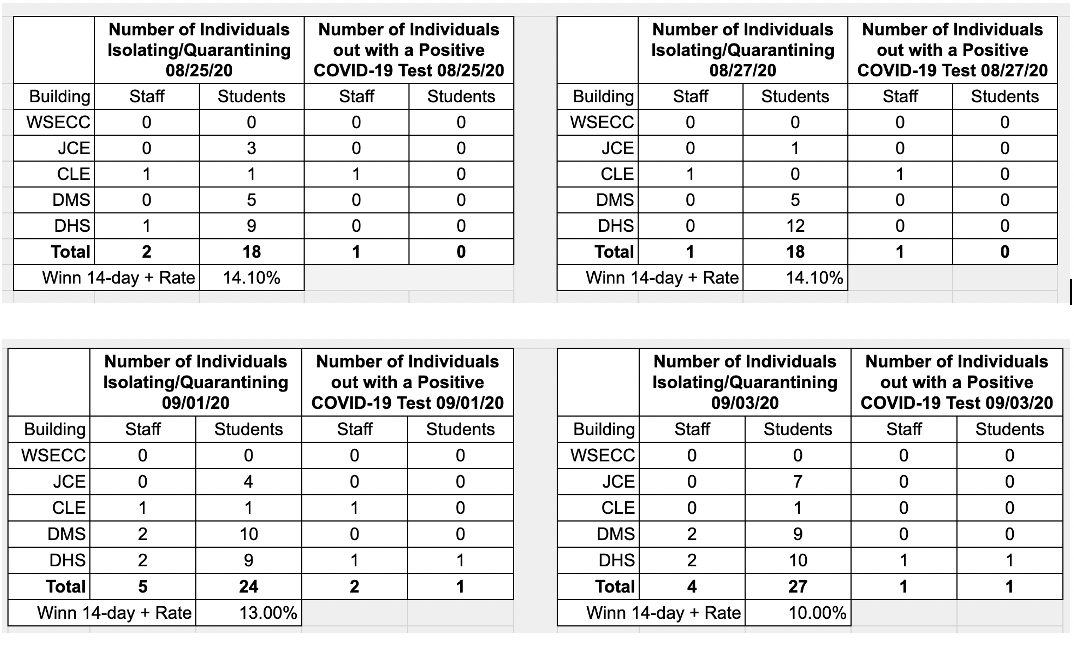 News
September 5, 2020
Using the guidance Iowa schools have been given to assist in learning model decision making and partnering with local public health departments to conduct contact tracing, Superintendent Mark Lane and staff have been monitoring and tracking staff and student absenteeism daily. This is a part of their efforts to ensure a safe and healthy learning environment. Nurses, principals, and building administrative assistants work collaboratively with students, families, and public health to understand who may need to be in isolation or quarantine.
Lane stressed the importance in understanding the difference between isolation and quarantine. Isolation separates sick people with a contagious disease from people who are not sick. Quarantine separates and restricts the movement of people who were exposed to a contagious disease to see if they become sick. These people may have been exposed to a disease and do not know it, or they may have the disease but do not show symptoms.
As the nurses and principals work to track and manage the data at the building level each day, Lane consolidates data each Tuesday and Thursday to see how COVID-19 might be impacting the system. The data he collected for the past two weeks is presented below. Similar to last week, the absenteeism due to COVID-19 related reasons was about 1.5%.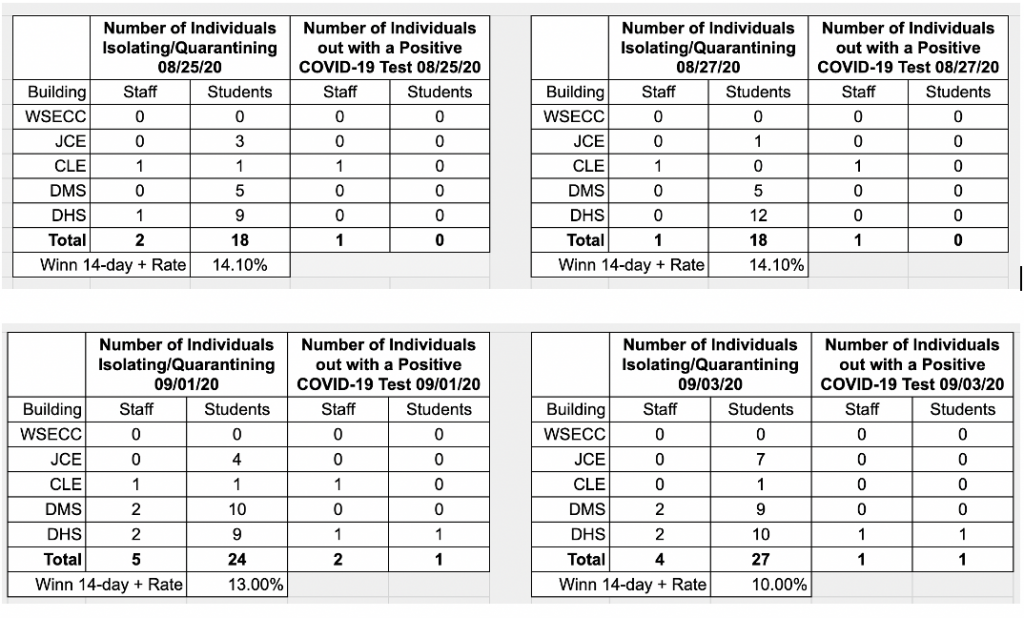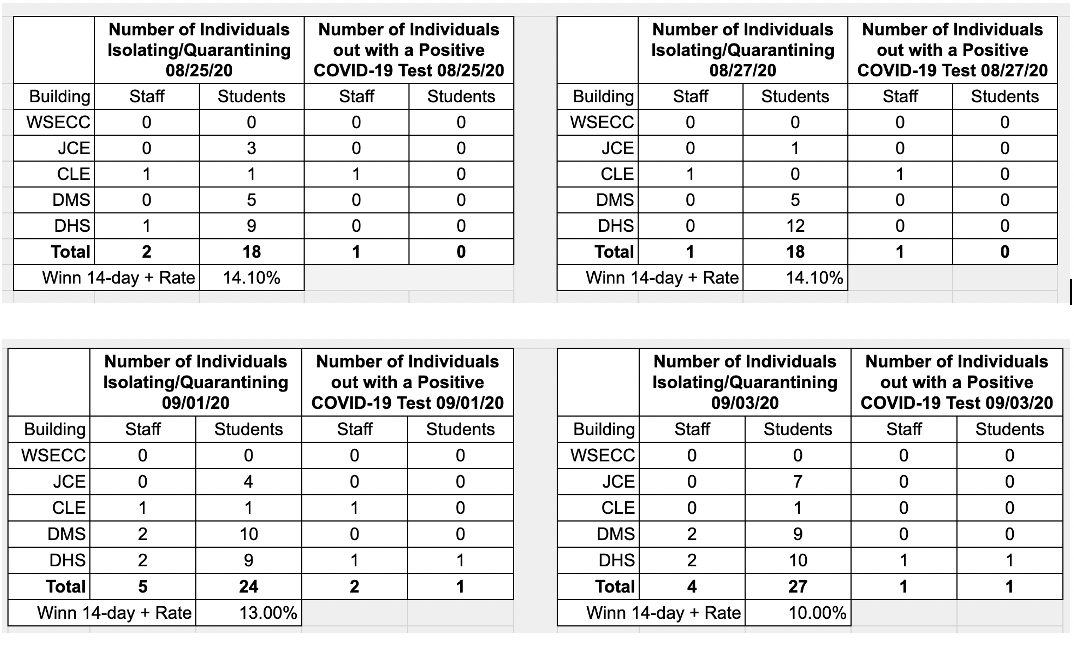 According to Lane, through the first ten days of school, the primary reason a staff person or student has been required to isolate or quarantine is because of an exposure occurring within a family unit or household. He states, "We appreciate the good communication we have had with Winneshiek County Public Health and our families to ensure any staff person or student who should quarantine does so."
In a message to families, Lane writes, "I share this information in hopes that everyone will consider what might be at stake as we enter the three-day Labor Day weekend. From our data we know exposure within families has been the primary driver causing quarantining. I know Labor Day weekend is traditionally a great time to connect with family and friends. It can be one final opportunity to get away, to visit the lake, or visit Grandma and Grandpa. If you have plans like this, I encourage you to do so safely. Wear a face covering, practice physical distancing, wash your hands frequently, and stay home if you are sick. Thank you for doing your part to maximize the number of on-site learning days for the 2020-2021 school year."