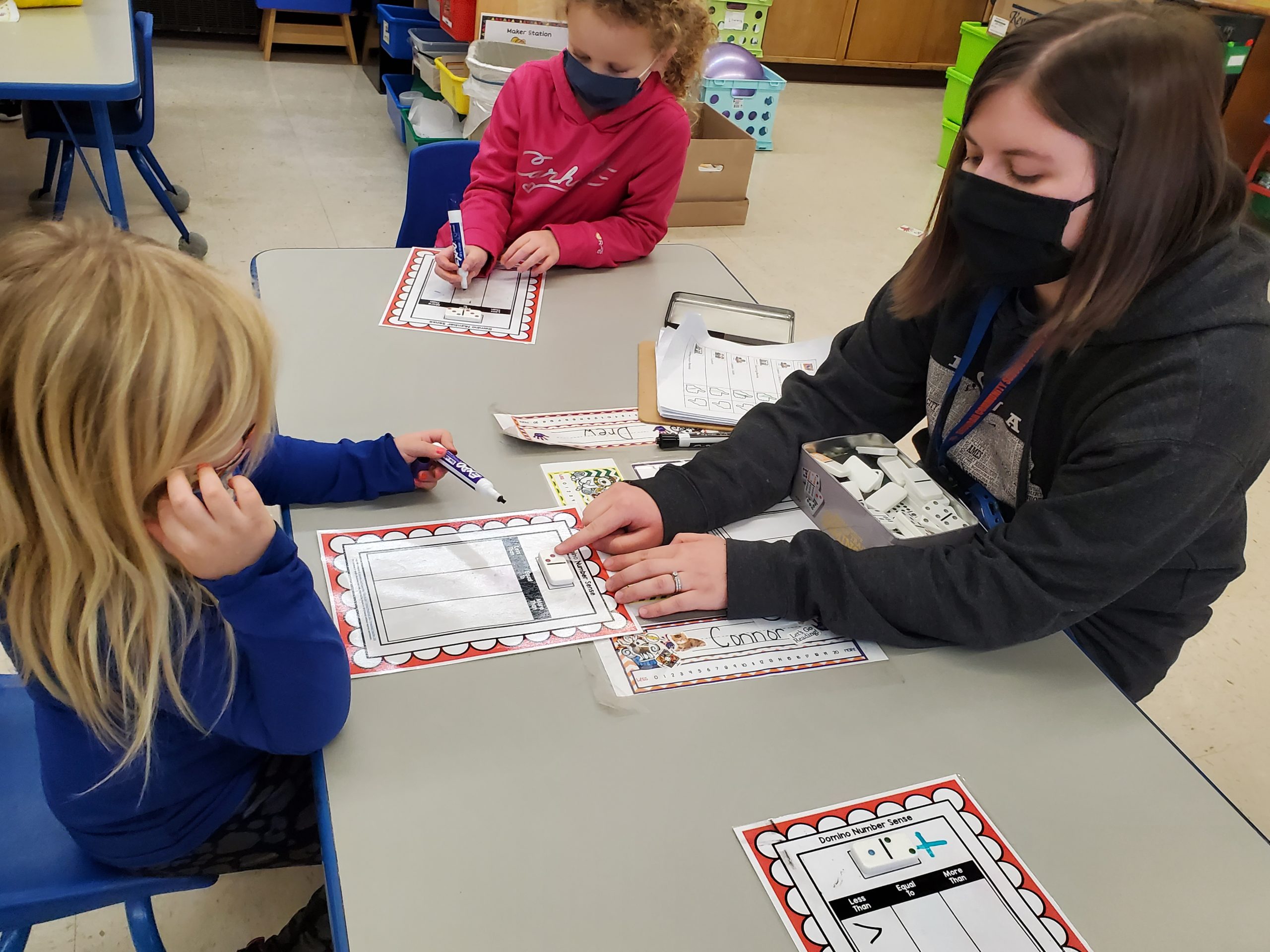 What is Transitional Kindergarten?
Transitional Kindergarten is designed for children who are not socially and/or
academically ready for entry into a traditional kindergarten program, although they
are age-eligible. Many parents feel their children may not be quite ready for the
academic rigor of today's kindergarten. These students often have birthdays in the
summer or fall and may still be developing the skills they need for academic work.
Just as children learn to walk and talk at various rates of developmental growth,
academic readiness occurs at different times for different children. Our program
gives children additional time to develop the necessary social and academic skills to be successful in school.
Transitional Kindergarten Curriculum & Standards
There are no state-mandated standards for transitional kindergarten. Decorah's Transitional Kindergarten utilizes the district's adopted kindergarten standards to teach children the foundational skills they need in order to be successful in the classroom environment. Transitional Kindergartners have the opportunity to build the foundational skills necessary for them to be successful in the kindergarten classroom. Students not only learn essential academic skills but also develop appropriate social-emotional skills and self-regulation strategies.
Advantages of Transitional Kindergarten
Transitional Kindergarten benefits children who need additional time to develop
socially, emotionally, physically, and/or intellectually. This program acts as a bridge
between a preschool environment and the more structured academic setting of
kindergarten. Transitional Kindergarten gives children the opportunity to learn and
access curriculum in a classroom that implements small group and "hands-on"
learning in a language-rich environment. The Transitional Kindergarten curriculum is a
hybrid that blends best practices from the preschool learning environment with
best practices from the kindergarten environment. Transitional Kindergarten helps
to prepare students for the social and academic expectations of a traditional
kindergarten classroom. Transitional Kindergarten gives children the gift of time to
develop the skills needed to be successful in kindergarten the following school year.
TK is a win-win-win for children, families, and schools. Research shows that the return on an early investment in education is substantial!
Students are better prepared for academic success
Students are less likely to require special education or intervention services
Students have more time to develop socially and emotionally, as well as increasing their academic skills
Students develop self-regulation skills
Students perform better in Kindergarten
Students display more confidence
Students increase communication skills
Transitional Kindergarten Schedule
Transitional Kindergarten meets five full days per week following the same calendar as the K-12 program.