The Decorah Community School District Board of Directors meets once a month, typically the second Monday of the month beginning at 6:00 pm. Special meetings are held when deemed necessary or advisable. Official action of the Board can only be taken at formal meetings open to the public. The DCSD Board of Directors is proud to serve or students and represent our patrons.
Our Mission
Learning – Thriving – Creating Our Legacy
At Decorah Community School District we embrace student learning and well-being as our fundamental purpose; we will, in partnership with our students, families, and community, make the world a better place.
Our Vision
Decorah Community School District will be a collaborative, innovative, learning-centered organization empowering students to embrace their personal strengths and create their future.
Our Values
Decorah Community School District is guided by the following core values:
Collaboration and Community
We believe collaboration and community partnerships promote innovation and shared responsibility.
We believe curiosity and creativity lead to meaningful learning.
Engagement and Excellence
We believe engagement and excellence foster personal ownership, and pride and joy in work and learning.
We believe equity and well-being ensure a safe learning environment, a sense of belonging, and student success.
We believe integrity and humility create respectful, trusting relationships.
Stewardship and Sustainability
We believe stewardship and sustainability promote efficient and effective operations now and in the future.
---
Running for School Board
Iowa school board elections are held in November of odd-numbered years. The next school board election will be held Tuesday,  November 2, 2021. Iowa Association of School Boards and the Secretary of State provide a number of resources to assist anyone considering running to serve as a school board member. If you have an interest in serving as a school board member please use these resources. Feel free to contact Mark Lane, Superintendent of Schools with questions or to set up a time to meet to discuss the work of the board and serving as a board member.
Key Dates for 2021 School Board Elections
Aug. 23: Candidate filing begins.
Sept. 16: Candidate filing deadline by 5 p.m.
Sept. 21: Candidate withdrawal deadline by 5 p.m. (last day for candidates to withdraw by filing a written request with the school secretary).
Nov. 2: School election day. Polls are open from 7 a.m.–8 p.m.
Us the link above to open a larger,  higher quality PDF of the image below.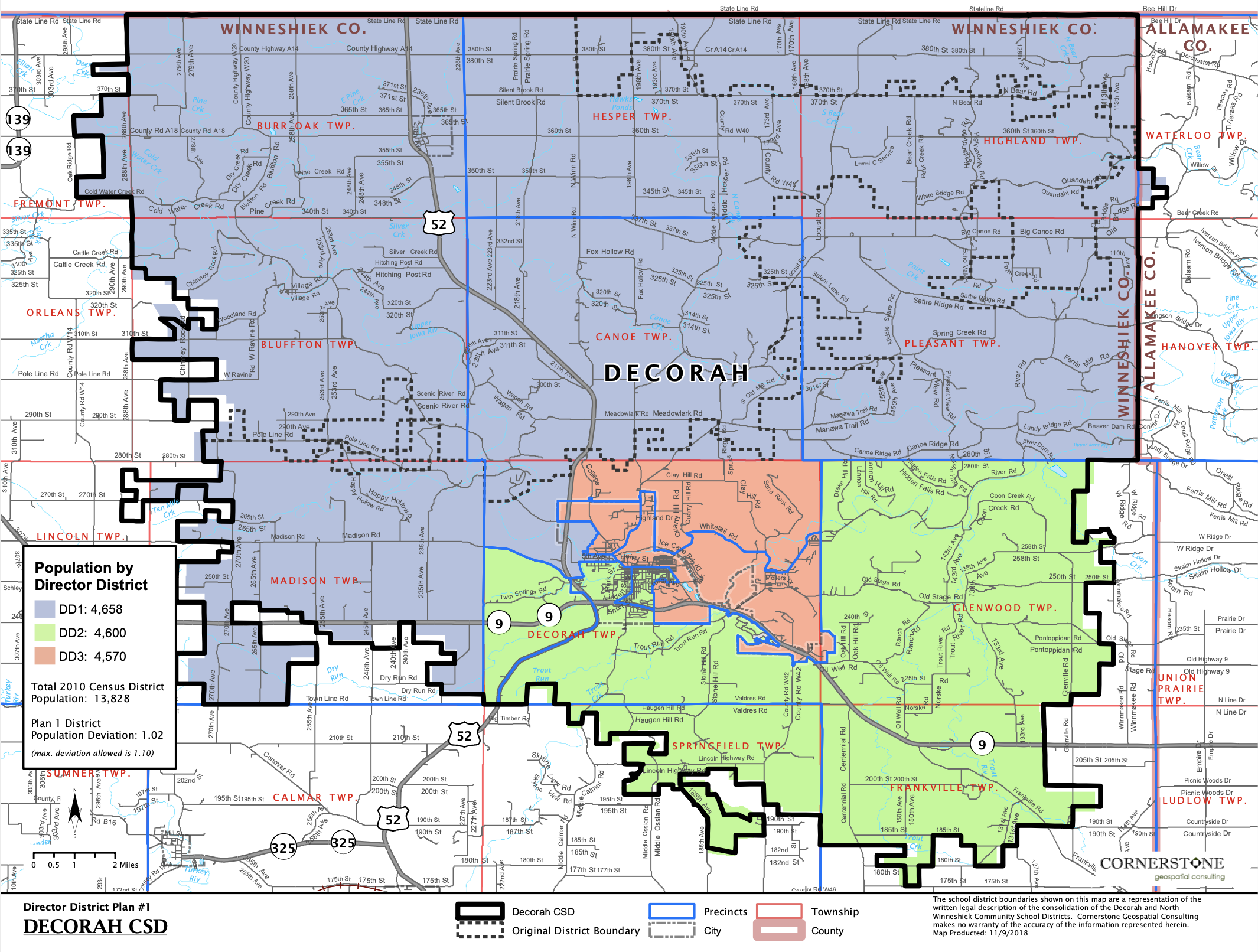 ---
Related Links