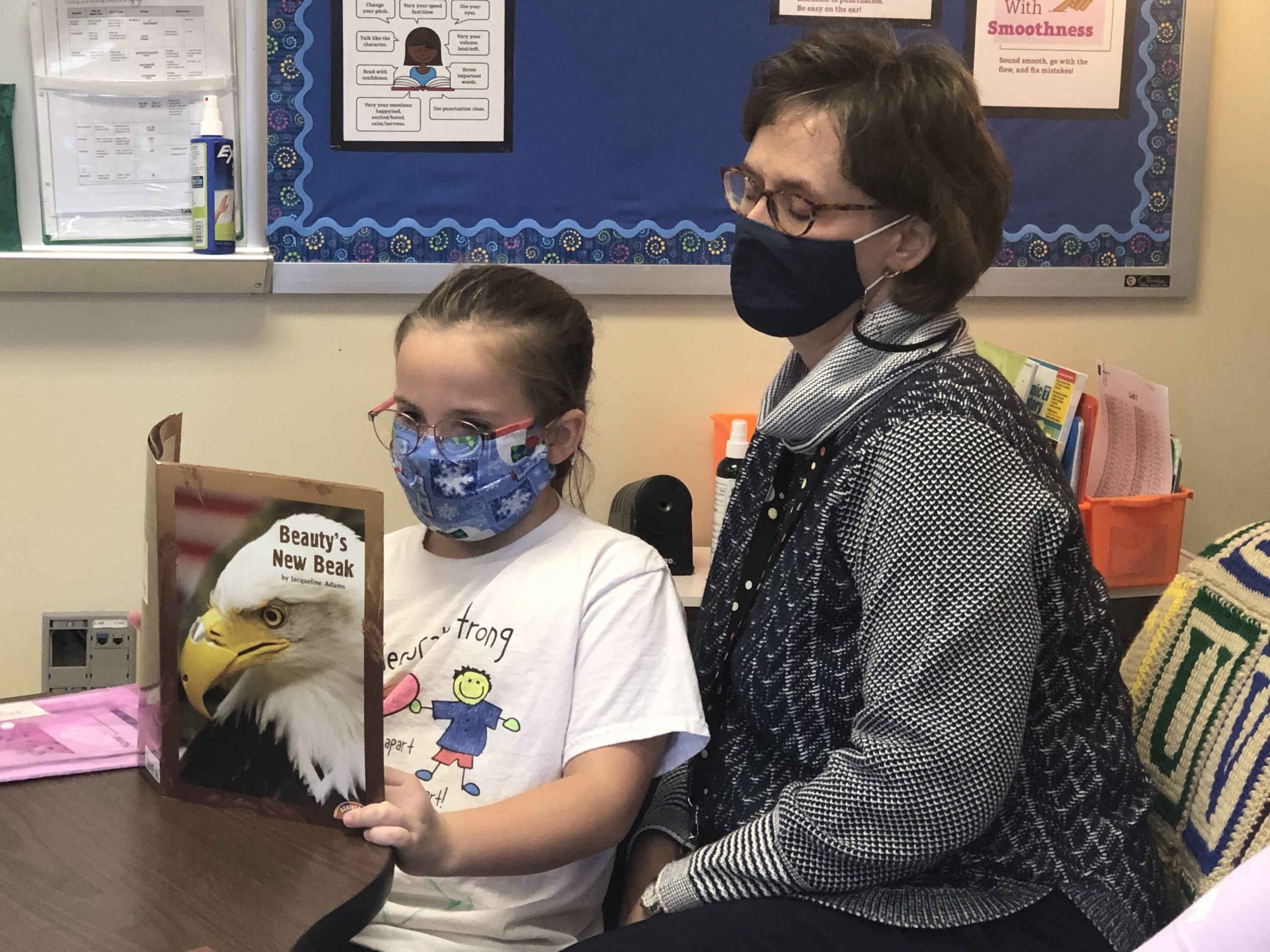 Title I classes provide students in kindergarten through second grade with an opportunity to increase literacy skills at a students' instructional level, while Intervention classes in grades third and fourth provide support in literacy and math. Each class session is designed to meet the individual needs of students within an individual or small group setting. The pace of instruction is modified to allow for different rates of learning.
Students are selected to participate in intervention classes based on teacher recommendation, class performance, and assessment results including standardized tests, district local assessments, and individual screenings. Individualized and group assessments throughout the school year, as well as review of the student's classroom performance, guide the determination of strengths, skill acquisition, and continued needs.
Reading Intervention
Three Title I teachers support student reading success at John Cline Elementary serving grades K-2. At Carrie Lee, two intervention teachers serve the needs of students in grades three and four. Kindergarten through fourth-grade intervention teachers utilize Leveled Literacy Intervention (LLI) materials to support student learning. In first grade, some students also work one-on-one with the Title I teacher using the Reading Recovery program.
Progress reports are issued three times a year at the end of each trimester. Parent-teacher conferences are scheduled twice a year in cooperation with the homeroom teacher.
K-4 Reading Programs
Facilitator of Elementary PLCs, Healthy Indicators, &
Math/Literacy Instruction – Andrea Knaack
Facilitator of Mentoring and Induction & Elementary
MTSS – Karen Klotzbach