Carrie Lee Teachers Surprise Their Students with Books and a Reunion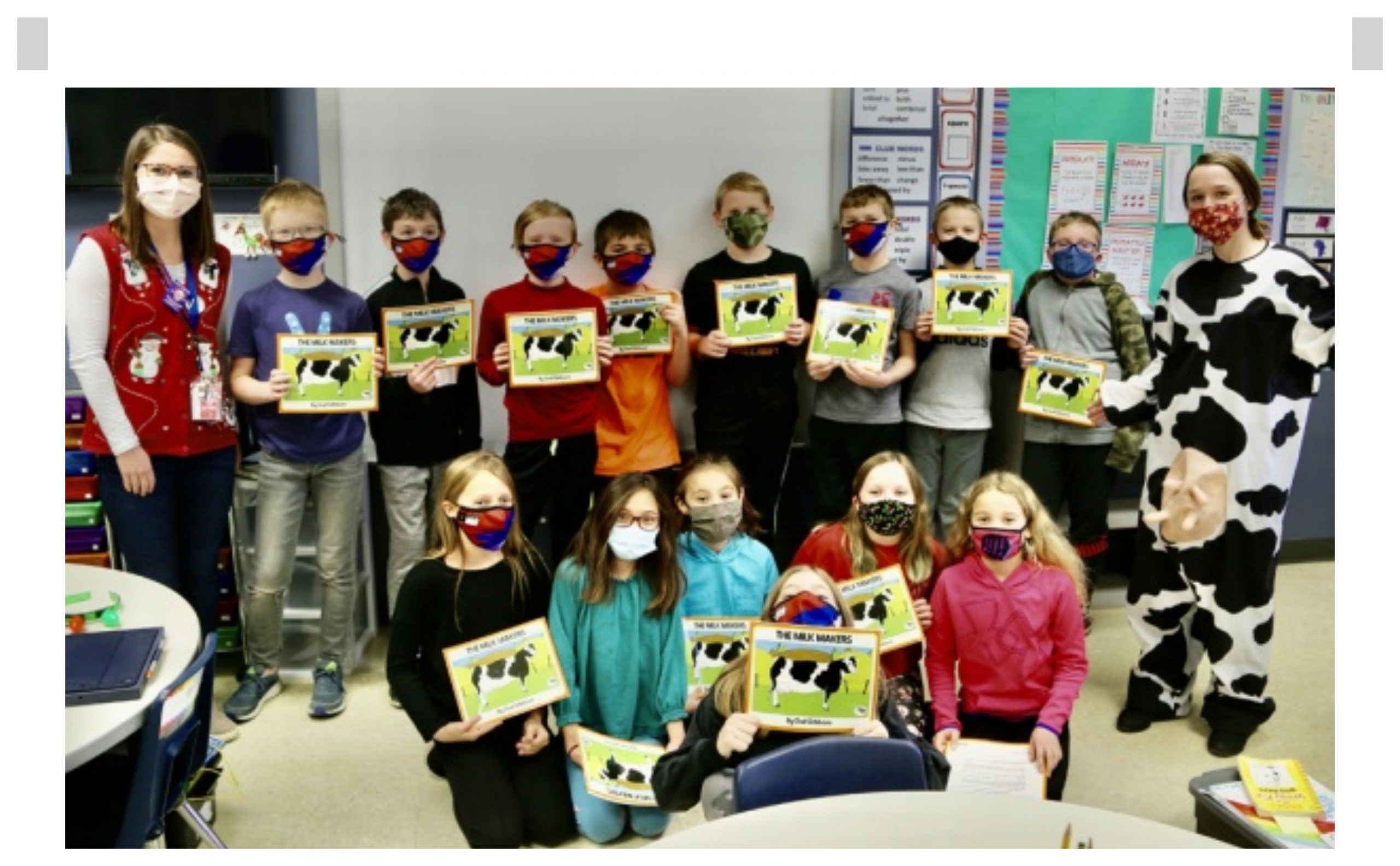 News
January 8, 2021
Recently Carrie Lee third and fourth grade teachers collaborated to give the fourth-grade students a few surprises.
Last year the third-grade teacher team wrote their annual grant through Farm Bureau for the third-grade students to travel to the NICC Dairy Farm, a favorite field trip for the students. Each May, students learn about the importance of dairy farming.
Due to the school closure, the field trip was cancelled. The students had been looking forward to making ice cream, examining authentic farming artifacts, seeing baby calves (if lucky enough, one being born and taking its first steps), and learning about dairy production.
The third-grade teachers brainstormed about ways to spend the money from the grant and chose to purchase for each student a copy of the book Milk Makers by Gail Gibbons. This was made possible with the help of Kate Rattenborg, owner/manager of Dragonfly Books, who applied a 20% discount to the order. All students who were a part of the third-grade class have been, or will be gifted a book, as well as any new fourth grade student at Carrie Lee Elementary.
To present the books to the students, the fourth graders were reorganized into their third grade groups. Then the third grade teachers surprised the students with the books. Teacher Elise Bennett traveled from class to class in a cow costume to add to the fun.
The third grade teachers remarked, "We are lucky enough to be some of the only classes in the country who were able to reunite with our classes from last year. We didn't get to give our well wishes to them at the end of the year like we would in a normal school situation. We are grateful for the support of Dragonfly Books to help make the book purchase possible."
There were many smiles and happy tears. All five teachers felt beyond blessed to have their classes with them again. It's undecided who enjoyed the day more: the teachers or the students.