DCSD releases updated COVID data and advocacy plea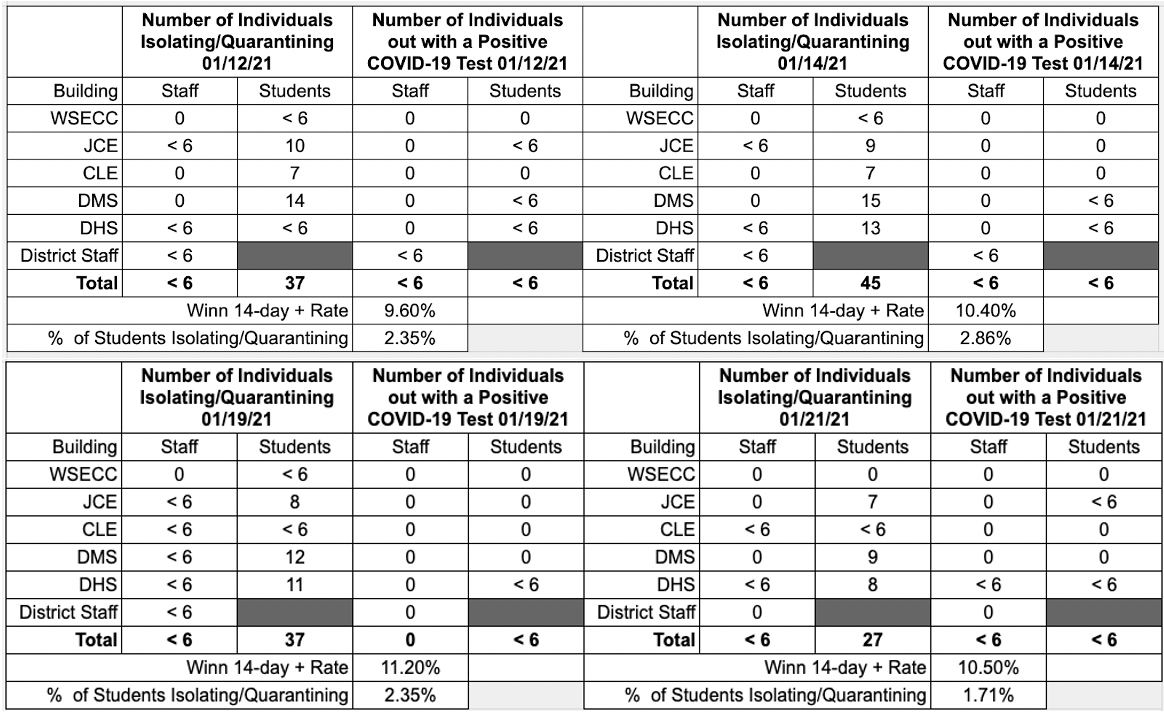 News
January 22, 2021
Decorah Community School District is committed to providing transparent, accurate data regarding cases of isolation and/or quarantining related to COVID-19 while maintaining the confidentiality of students and staff. On September 18, the Iowa Department of Public Health and Iowa Department of Education released guidance to school districts and local public health agencies detailing communication of COVID-19 related data.
The Iowa Department of Public Health guidance can be found here.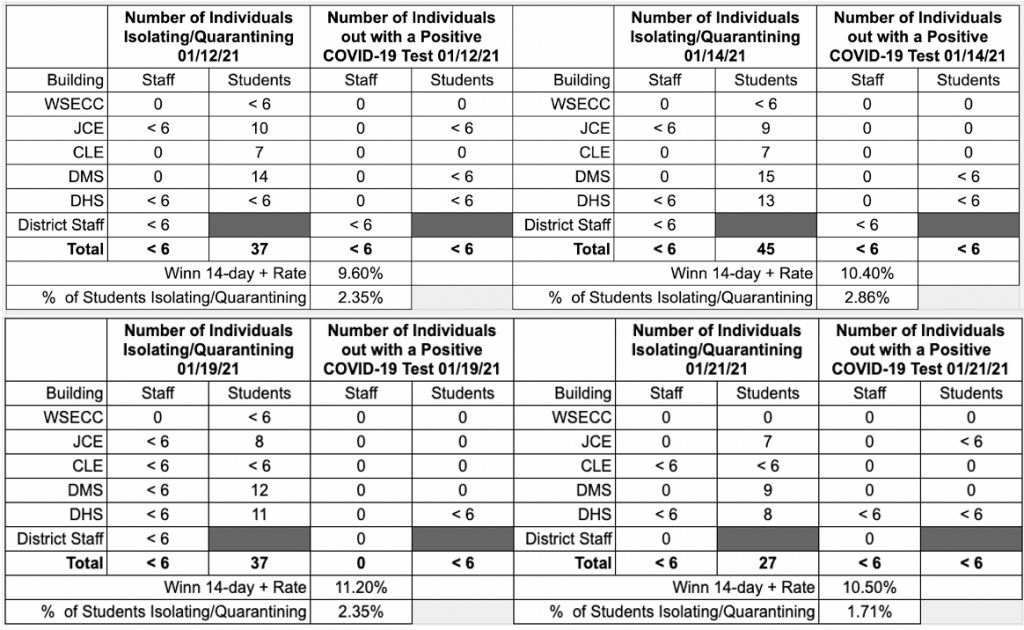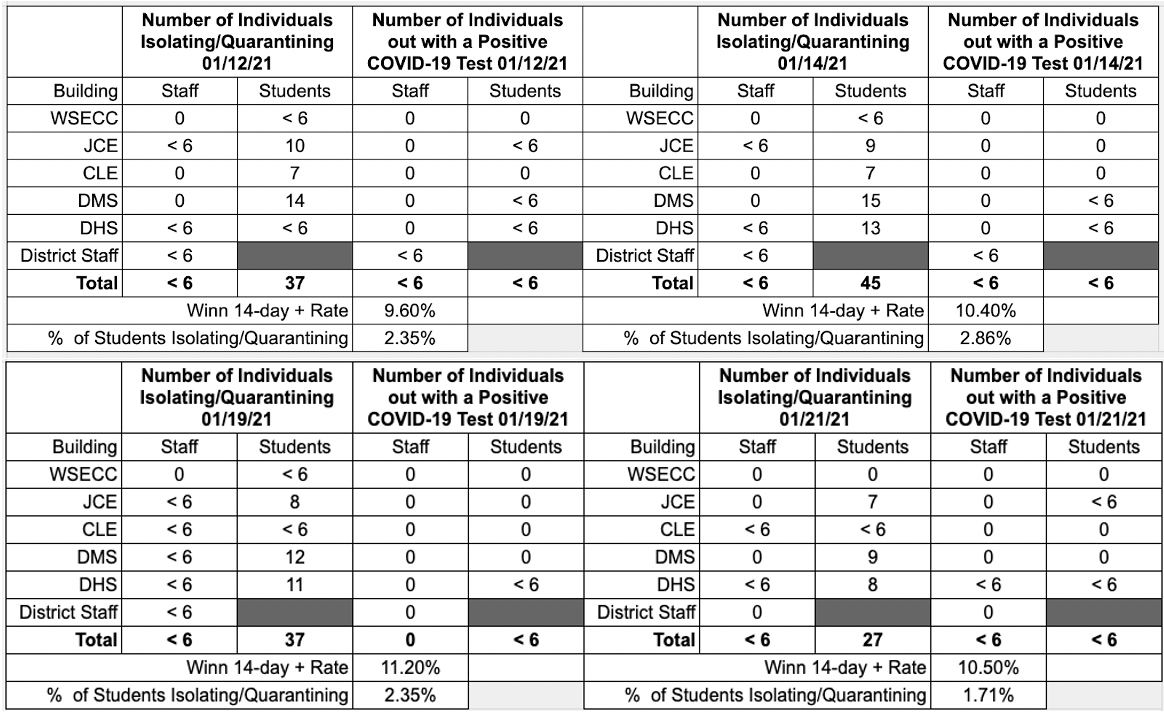 Summary Positive COVID-19
Of approximately 290 Staff – Twenty-five (25) positive COVID-19, Twenty-four (24) recovered
Of approximately 1575 On-site students – Eighty-six (86) positive COVID-19, Eighty-three (83) recovered
County and District Trend Data
The graphs below reflect county and district data taken each Tuesday and Thursday since school began.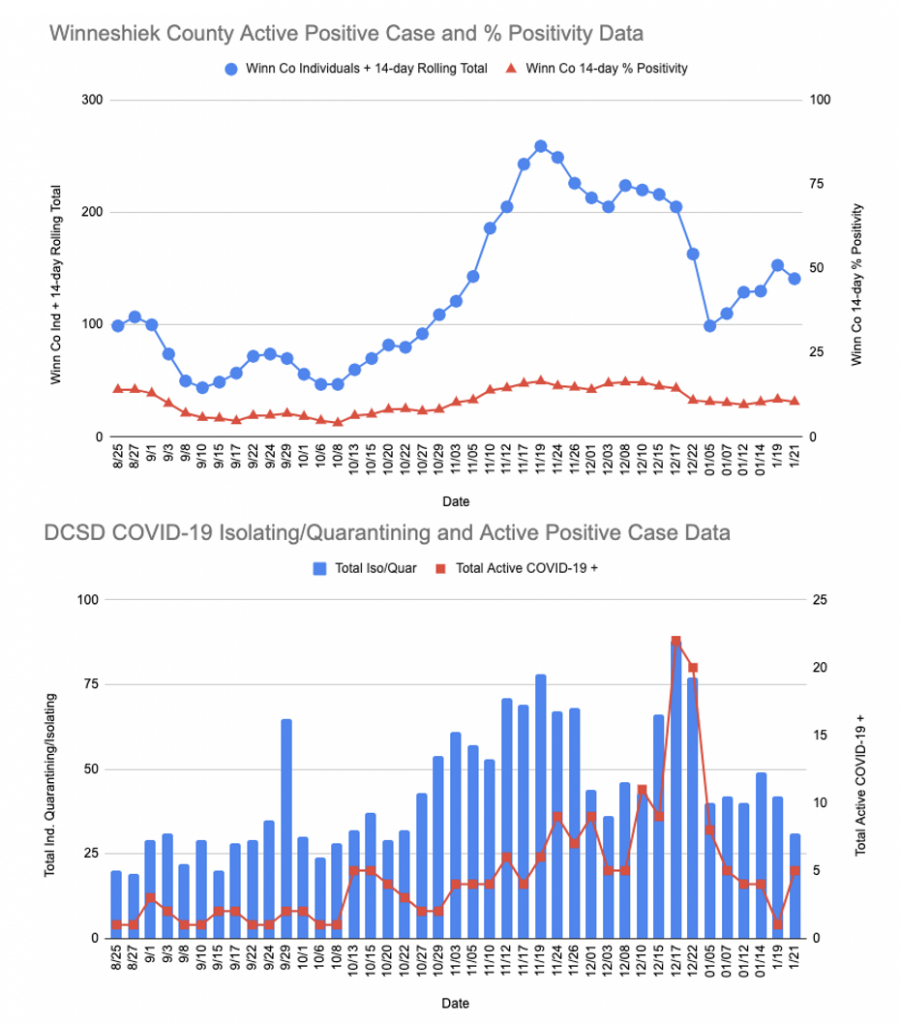 Superintendent Mark Lane noted, "Yesterday [Thursday 1-21], we had the fewest number of individuals in quarantine or isolation since mid-October. We are grateful for the continued efforts to wear masks, wash hands frequently, stay home when sick, and minimize social contact. These are the efforts that keep us safe and healthy and keep our schools open."
Urgent Advocacy Needed: Vouchers are Wrong for Iowa
In a message to parents, Lane shared the following: "Wednesday, January 20, Governor Reynolds filed Senate Study Bill (SSB) 1065 which includes 55 pages of proposed changes impacting public education in our state. One proposal is a radical departure from our state's long-term commitment to strong public schools. Education Savings Accounts, or vouchers, would divert public money for a private purpose and change the fabric of our rural communities.
The Senate Education Committee is scheduled to begin the study and debate of SSB 1065 Monday morning at 10:30 am. I encourage you to educate yourself about vouchers. Below you can find two learning resources."
Iowa Association of School Boards (IASB) Vouchers Toolkit – IASB has some excellent resources for understanding how vouchers would impact schools and key talking points to use with elected officials.
How School Choice Affects Rural Schools – This is an informative webinar recording from Parents for Great Iowa Schools. Parent advocates from Iowa spend about 30 minutes talking with parents from Arizona about how their public education system has been damaged since the introduction of vouchers about 20 years ago.
Rural School Advocates of Iowa (RSAI) School Choice Position Paper – RSAI is an organization representing and advocating for the interests of Iowa's rural public schools. Lane shared, "Decorah CSD is a member district of RSAI and we appreciate the opportunity to band together with other like districts to ensure people understand the unique needs and qualities of rural communities and schools. This school choice position paper does an excellent job presenting the current reality of school choice in our state and the negative impact of a voucher program."
He continued, "The map below demonstrates the limited availability of accredited non-public schools in our state. Vouchers would not create school choice for thousands of Iowa students, they would simply reduce funding for the public schools serving those students."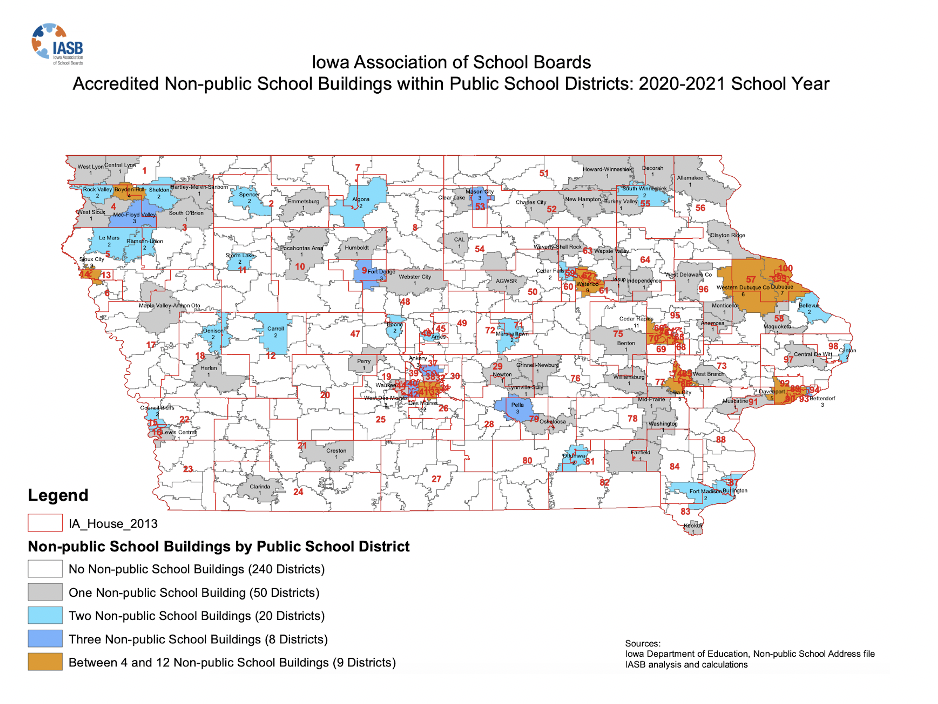 Lane closed his message by stating, "My opposition to vouchers is not opposition to school choice or non-public education options. As a district, we provide a Home School Assistance Program, and we have excellent partnerships with the non-public options in our community. I simply believe this a solution seeking a problem or worse, a concerted effort to undermine the bedrock institution of public education. Thank you for your support of Decorah Schools and strong public education across Iowa."