DCSD Releases Updated COVID Data and Other Information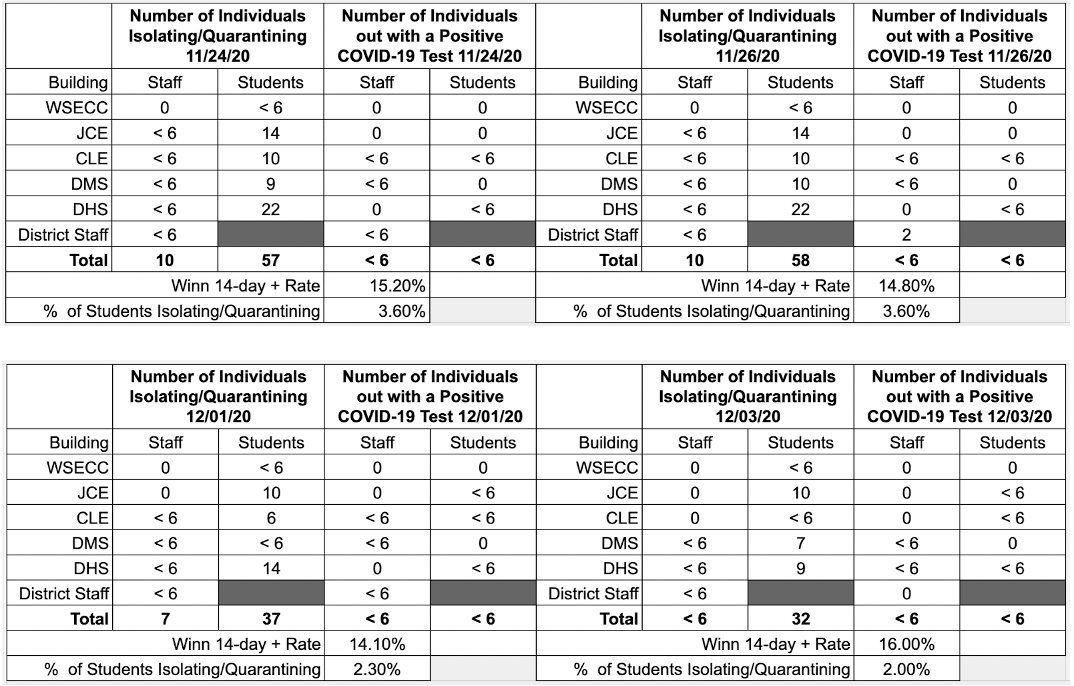 News
December 4, 2020
Updated Quarantine Guidelines Document
The DCSD Quarantine Guidelines Flowchart has been updated in alignment with the most recent guidance from the Iowa Department of Public Health (IDPH). The flowchart can be accessed at the link below.
DCSD Quarantine Guidelines Flowchart
District Data
Decorah Community School District is committed to providing transparent, accurate data regarding cases of isolation and/or quarantining related to COVID-19 while maintaining the confidentiality of students and staff. On September 18, the Iowa Department of Public Health and Iowa Department of Education released guidance to school districts and local public health agencies detailing communication of COVID-19 related data.
The Iowa Department of Public Health guidance can be found here.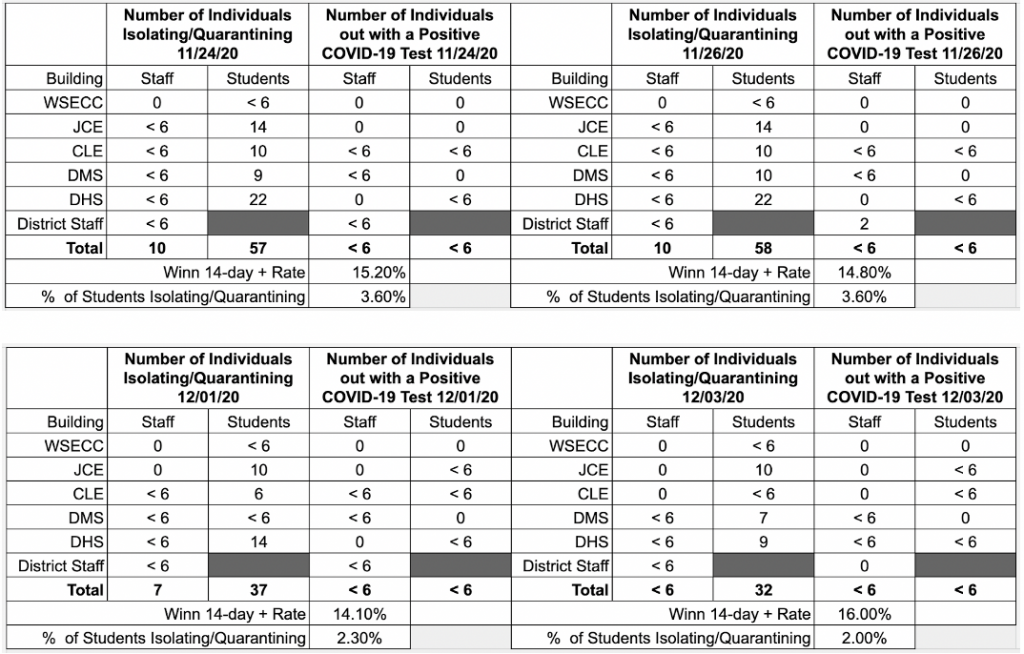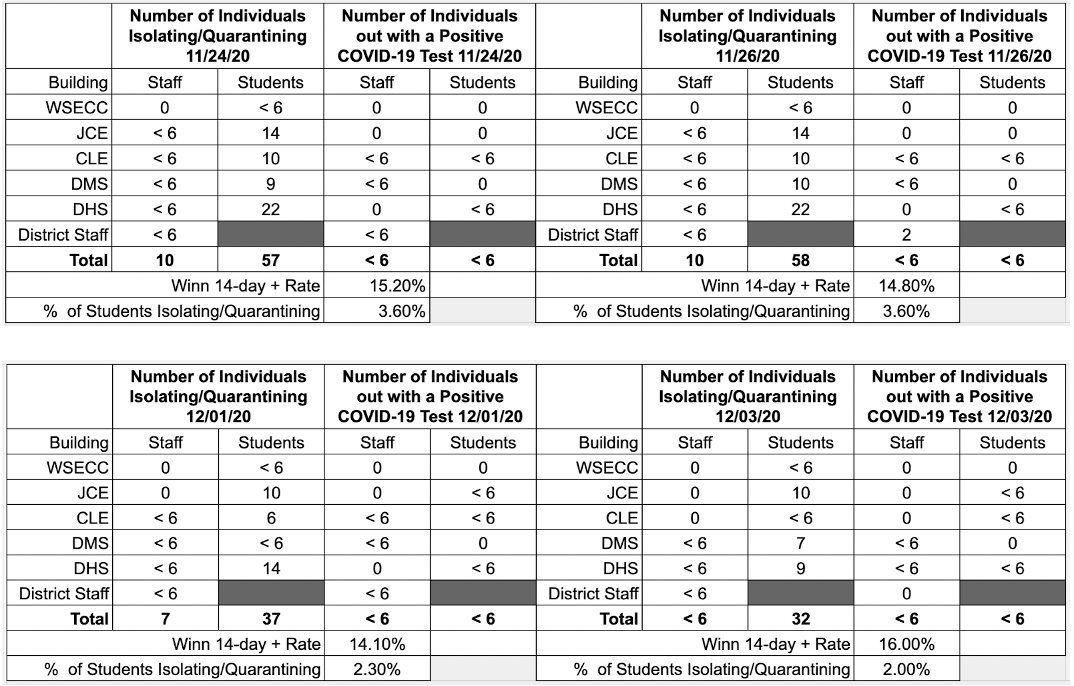 Summary Positive COVID-19
Of approximately 290 Staff – Eighteen (18) positive COVID-19, Fifteen (15) recovered
Of approximately 1575 On-site students – Thirty-two (32) positive COVID-19, Twenty-nine (29) recovered
County and District Trend Data
Superintendent Mark Lane said, "Over the past week, we have seen the data we had hoped to see after approving our December learning model plan. While our county 14-day % positivity rate held steady, our county 14-day positive case rolling total is now trending down, and our district total cases of quarantining or isolating individuals and active positive COVID-19 cases are on the decline."
The graphs below reflect county and district data taken each Tuesday and Thursday since school began.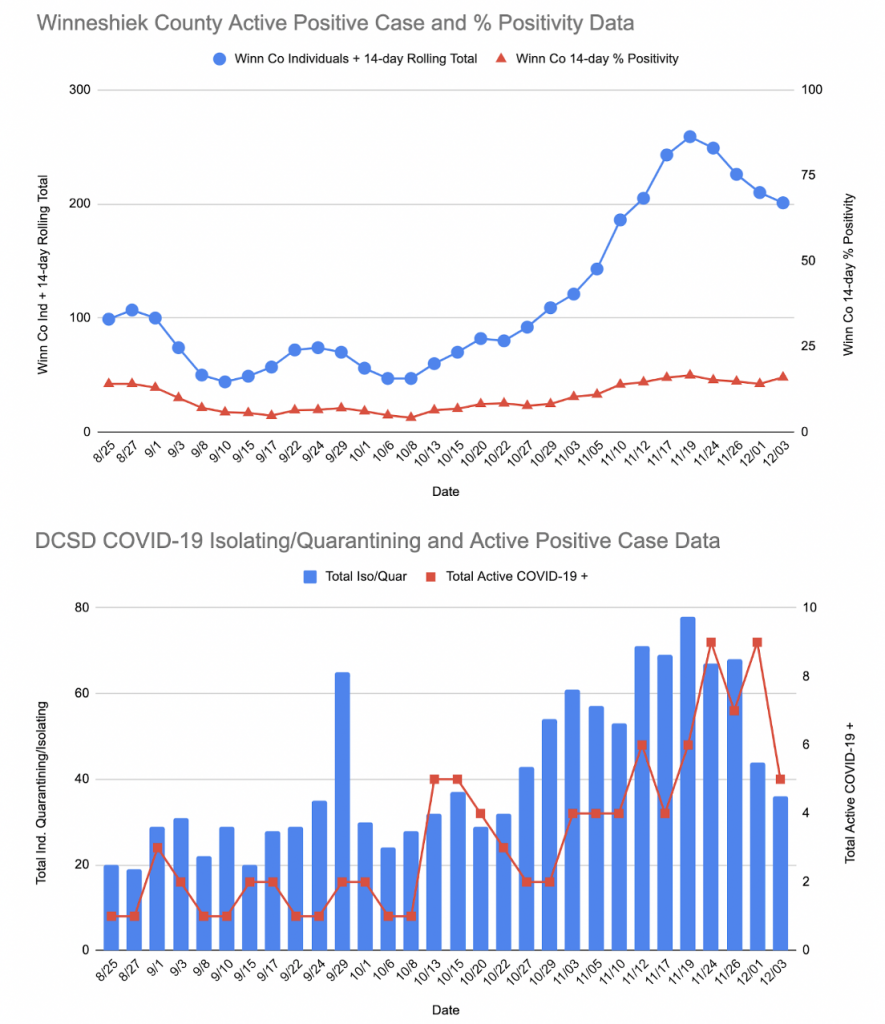 Lane continued, "This is what we hoped would occur during this week of remote learning. We look forward to seeing students back in school for full on-site learning Monday morning and will continue to follow the learning model plan in the calendar below."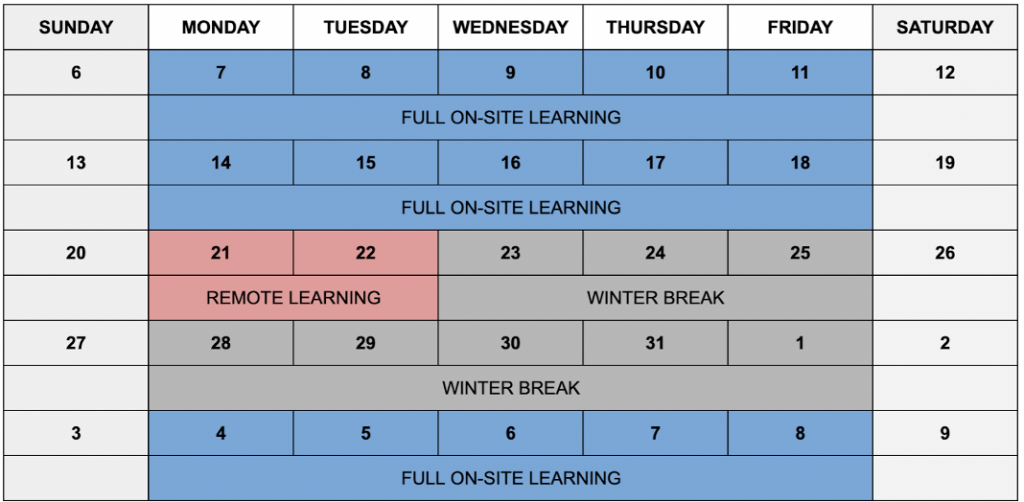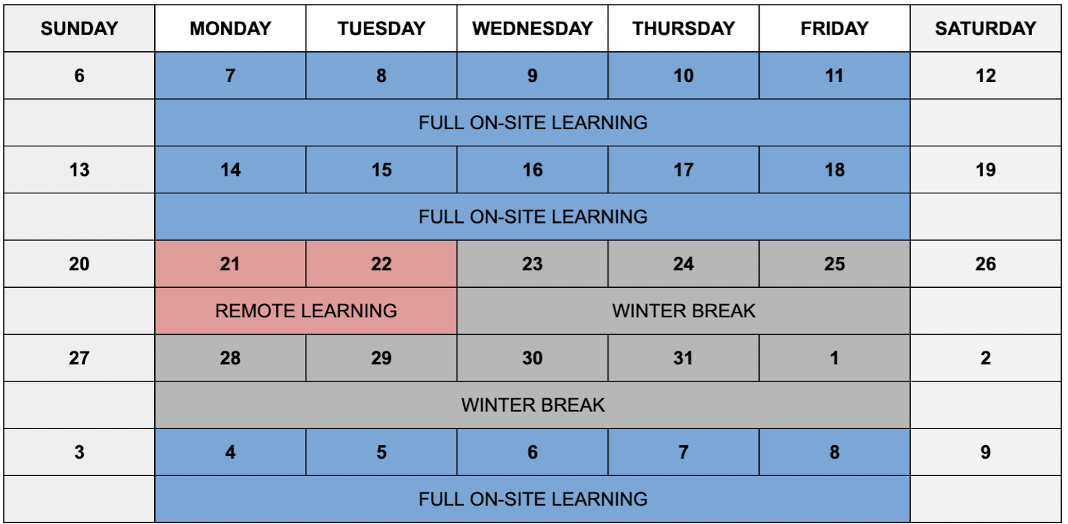 Decorah PTO Apparel Sale
The Decorah PTO has opened a winter apparel sale. Available items can be viewed and orders submitted through the link below. Orders will be accepted until 10:00 am Friday, December 11.
In Closing
Lane shared, "There was an article in the Des Moines Register yesterday titled 'Schools cannot do this alone: Data show low COVID-19 transmission in schools, but community spread foils reopening plans.' Ihave written about this topic in previous Messages to Families. We feel good about what is occurring on a daily basis in the settings we can control. We believe the determining factor in our ability to maintain on-site learning in January and February will be the level of exposure for our staff, students, and families away from school.
It is critical to remember that these things are within our control. Please continue to do the things that minimize your risk of exposure to COVID-19."