DCSD Releases Updated COVID Data, Information about Associate and Substitute Teacher Opportunities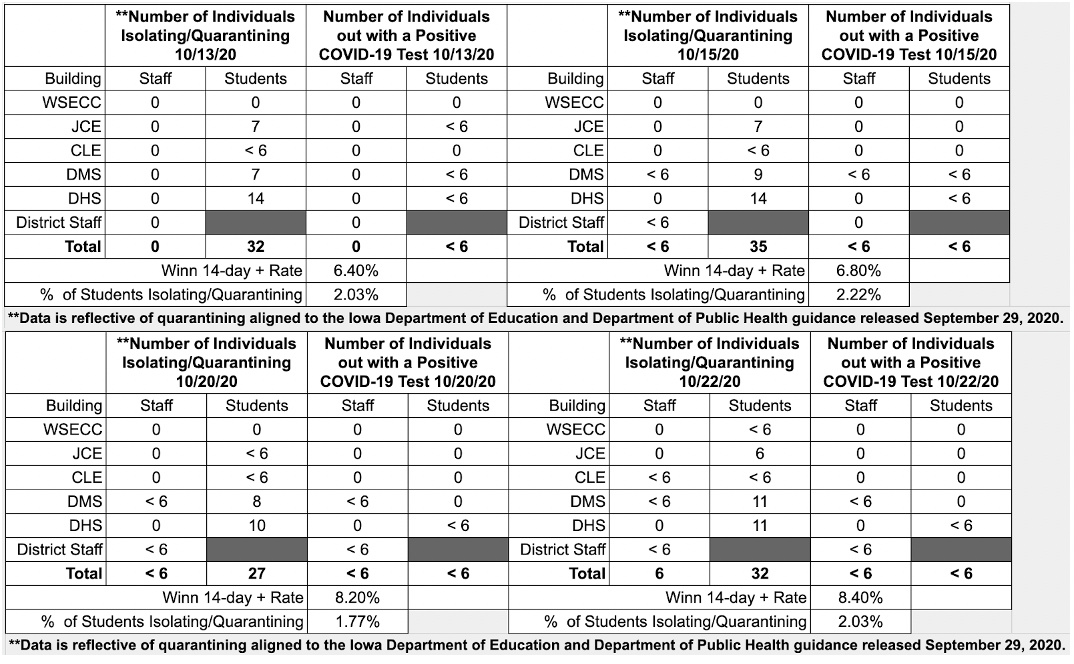 News
October 24, 2020
Decorah Community School District is committed to providing transparent, accurate data regarding cases of isolation and/or quarantining related to COVID-19 while maintaining the confidentiality of students and staff. On September 18, the Iowa Department of Public Health and Iowa Department of Education released guidance to school districts and local public health agencies detailing communication of COVID-19 related data.
The Iowa Department of Public Health guidance can be found here.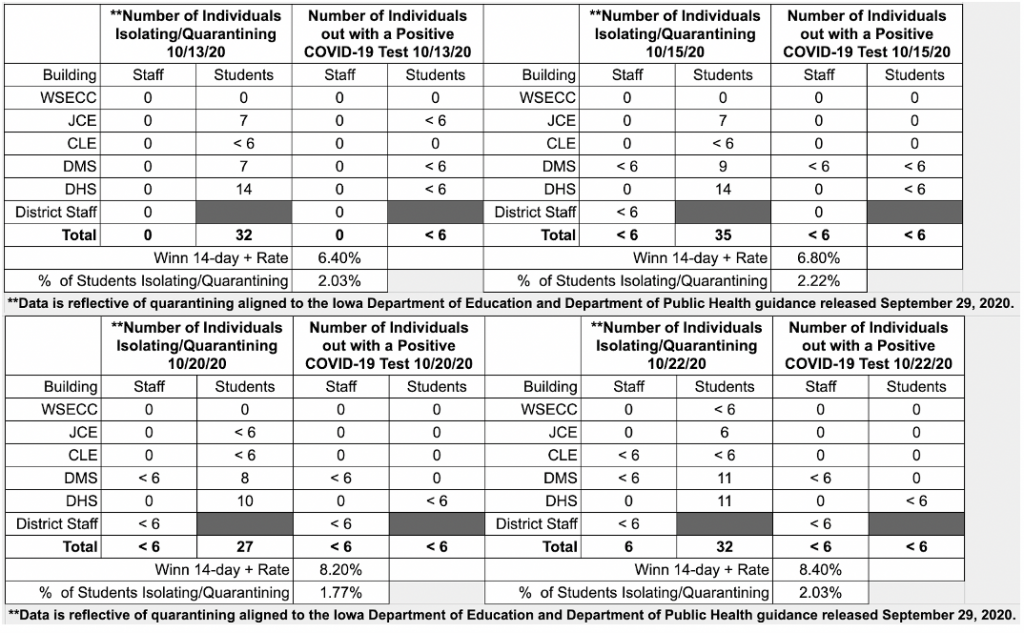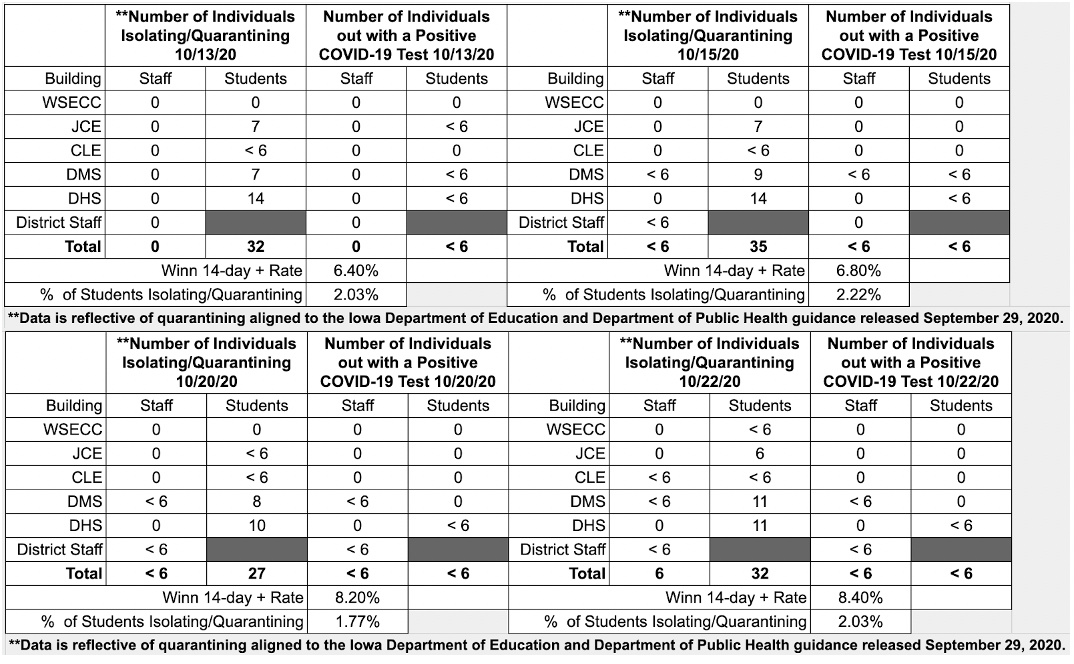 Summary Positive COVID-19
Of approximately 290 Staff – Eight (8) positive COVID-19 – Six (6) recovered
Of approximately 1575 On-site students – Ten (10) positive COVID-19 – Nine (9) recovered
Decorah Community School District has immediate needs for special education associates working with students in grades 2 through 8. These positions come with health insurance benefits. Anyone interested should submit a letter of application and resume to the Superintendent via email, mail, or by dropping off materials in person at the Central Administration Office at 510 Winnebago Street.
Additionally, the District has needs for substitute teachers and associates. Recent Iowa Board of Educational Examiners rule changes have expanded opportunities defining who can serve as a substitute teacher. Anyone at least 20 years old who holds either a bachelor's degree, an associate's degree, or has completed at least 60 hours of accredited college coursework is eligible to receive a Substitute Authorization license from the Iowa Board of Educational Examiners. To receive a Substitute Authorization, individuals need to complete a Substitute Authorization course and then apply with the Board of Educational Examiners. Information about upcoming online Substitute Authorization courses can be found at the link below.
Keystone AEA Substitute Authorization Information
Anyone interested in serving as a substitute associate or teacher should contact the Central Administration Office at 563-382-4208 for more information.