DHS Marketing Class Opens School Store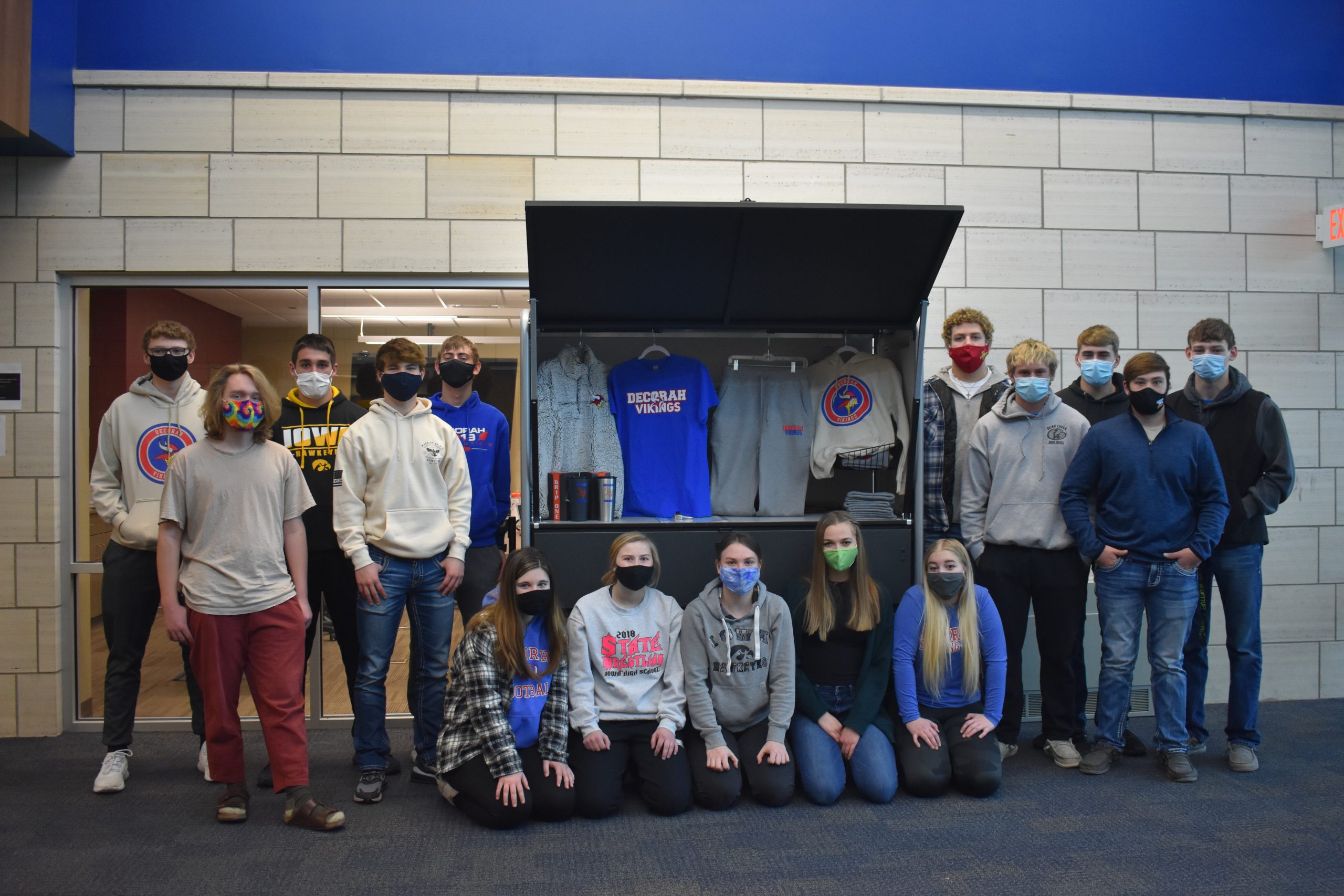 News
January 6, 2020
The Viking Corner, Decorah High School's new school store, is a student-run business created by the senior marketing communications class in conjunction with local area businesses. The students design merchandise, local area merchants create the products, and the final merchandise is distributed through a mobile on-site school store as well as through their newly-created website. Students designed the store logo, name, packaging, and website; and developed a social media campaign­–all while learning accounting, pricing, inventory control, and visual merchandising through window displays.
The Marketing Communications class was also responsible for designing, promoting, and selling Homecoming t-shirts and is currently partnering with the Industrial Technology Department to promote student-made woods projects.
The public is encouraged to visit their website at vikingcorner.net.  The Viking Corner offers something for every Viking!