DHS Volleyball Team Hosts Mental Health Awareness Night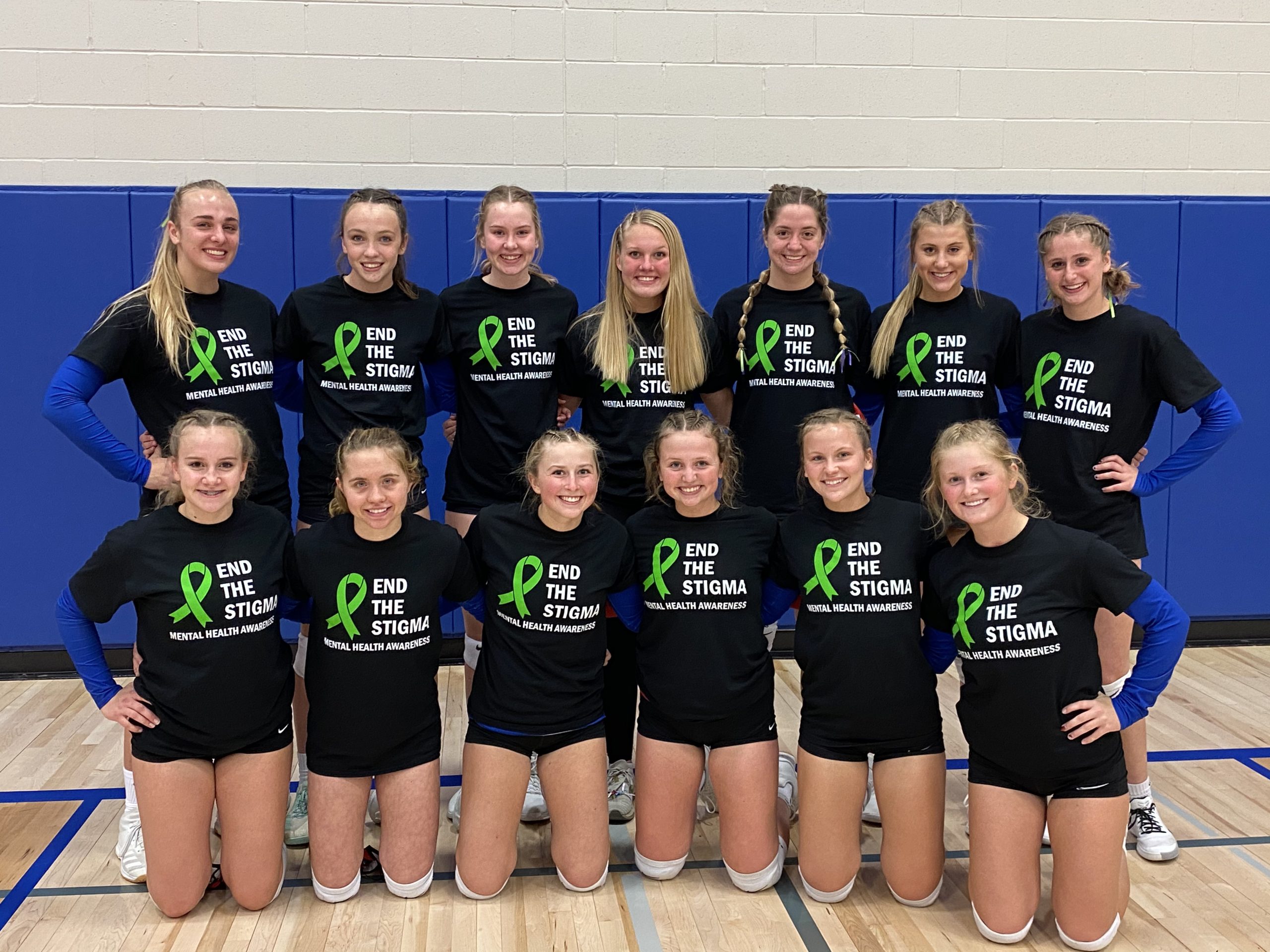 News
December 18, 2020
The Decorah High School volleyball team paired with visiting Waverly-Shell Rock Go Hawks and their fans this fall to participate in a Mental Health Awareness Night. Coach Gina Holthaus remarked, "This was a wonderful way to demonstrate positive sportsmanship and bring our two communities together for such a worthy cause."
Information about mental health was shared throughout the event. Holthaus said, "Mental health touches so many and knows no boundaries. We want people to know they are not alone. Reaching out to others and asking for help can be so challenging, but help is available."
Here are a few statistics shared that evening:
1 in 5 United States adults experience a mental illness each year.
1 in 6 United States youth aged 6-17 experience a mental health disorder each year.
Suicide is the 10th leading cause of death in the United States.
Suicide is the 2nd leading cause of death in the United States for people ages 10-34.
While these statistics are alarming, the goal of the event was to share the believe in hope. The team created a display board, offered mental health pins, shared information regarding local resources, and accepted donations for the Step Up Reach Out Suicide Awareness Walk. They recently held their 6th annual walk, with the proceeds going towards community education and supporting mental health outreach and suicide prevention efforts in Northeast Iowa.