DCSD releases updated COVID data, Recognizes more retirees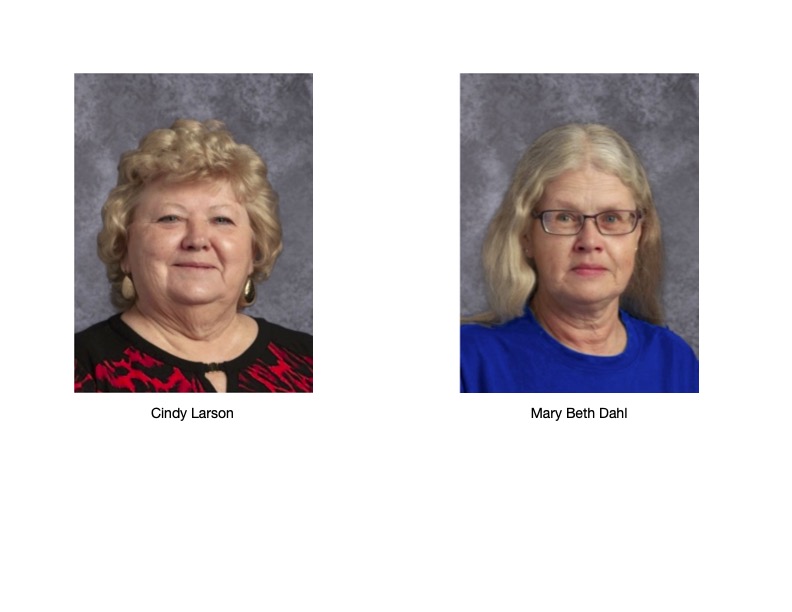 News
May 7, 2021
Decorah Community School District is committed to providing transparent, accurate data regarding cases of isolation and/or quarantining related to COVID-19 while maintaining the confidentiality of students and staff. On September 18, the Iowa Department of Public Health and Iowa Department of Education released guidance to school districts and local public health agencies detailing communication of COVID-19 related data.
The Iowa Department of Public Health guidance can be found here.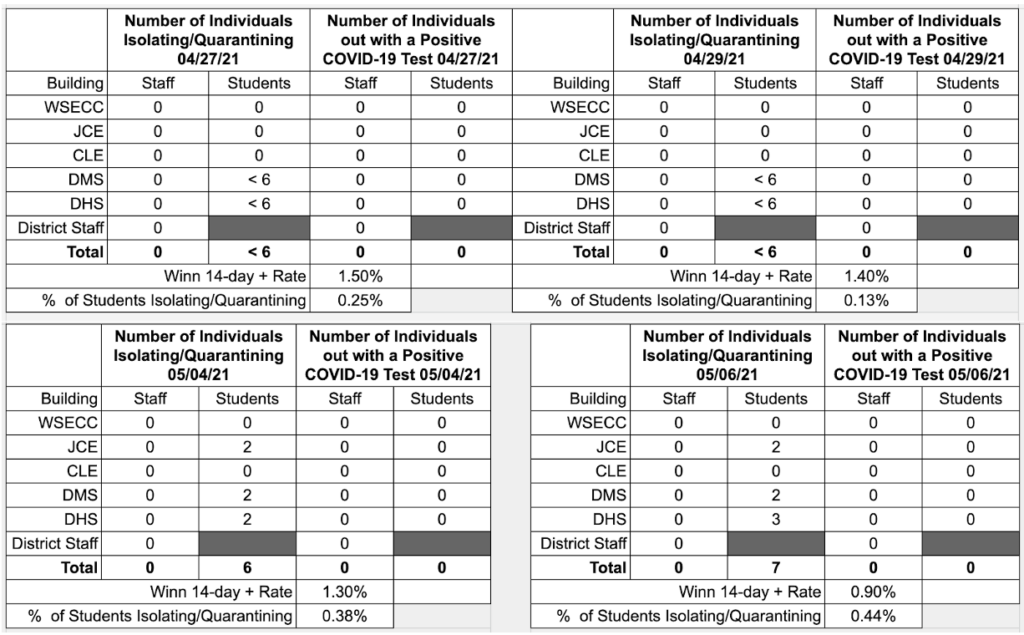 Summary Positive COVID-19
Of approximately 290 Staff – Thirty-one (31) positive COVID-19, Thirty-one (31) recovered
Of approximately 1575 On-site students – One hundred-twenty-two (122) positive COVID-19, One hundred-twenty (120) recovered
County and District Trend Data
The graphs below reflect county and district data taken each Tuesday and Thursday since school began.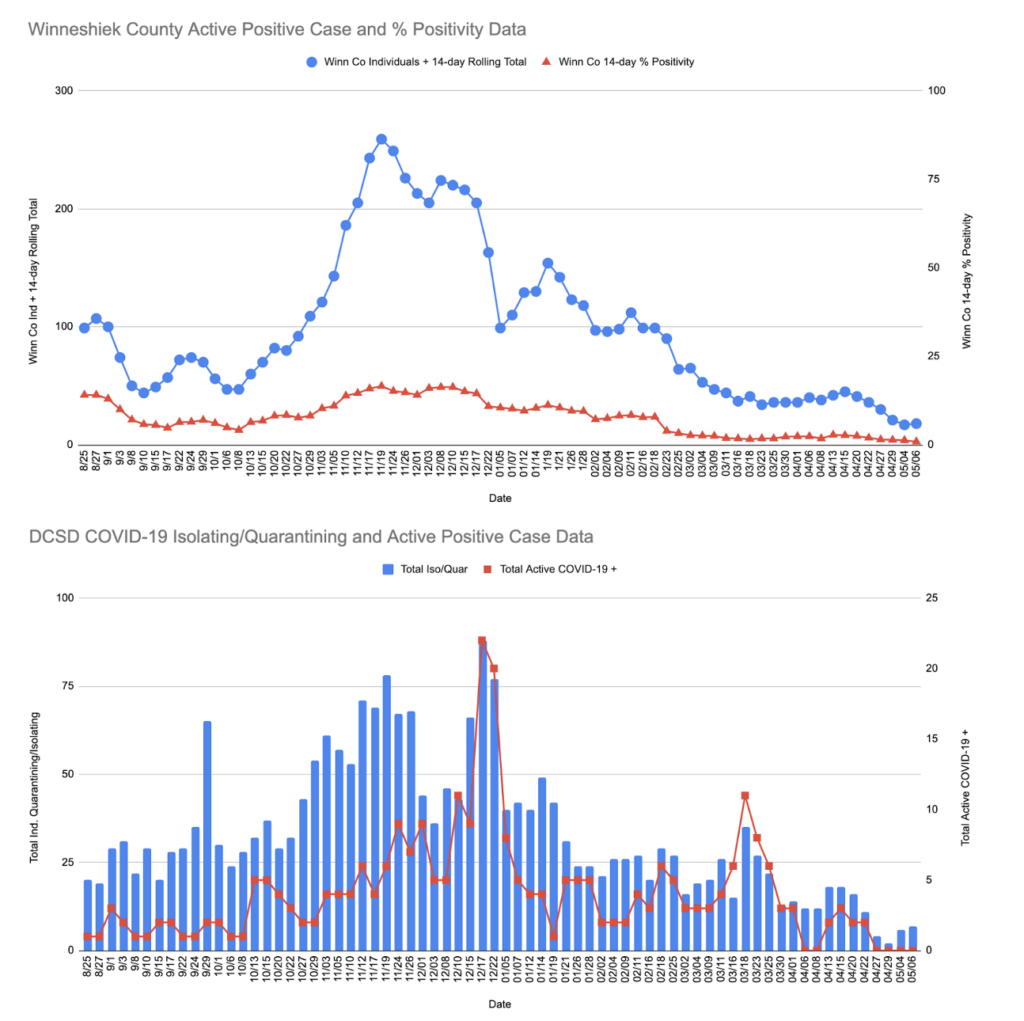 In his letter to families, Superintendent Mark Lane shared news of two more District staff members who have submitted letters of retirement.
Cindy Larson – DHS Paraeducator, 28 years with the district
Mary Beth Dahl – Maintenance 30 years – 28 with North Winneshiek and 2 with Decorah
Lane remarked, "We congratulate Cindy and Mary Beth and thank them for their service to our students and community."
In closing, Lane said, "I believe that drastic change is never good when it is rushed. Unfortunately, the Iowa Legislature occasionally takes drastic actions quickly as the end of the legislative session approaches. That occurred Thursday night.
Between 6:30 and 11:00 pm the Iowa House passed House File 868. This occurred with no opportunity for committee hearings, public hearings, or input from Iowa educators. This legislation would drastically change the process for how public and non-public schools are accredited, and after reading the legislation today, I cannot identify the problem this legislation is trying to solve.
Decorah CSD is a member district of Rural School Advocates of Iowa. RSAI is opposed to Division III of HF 868. I encourage you to read this RSAI Call to Action about HF 868 and to consider contacting your state senator to encourage them to vote no to this legislation."