DHS Music Students Place Third in Music Listening Contest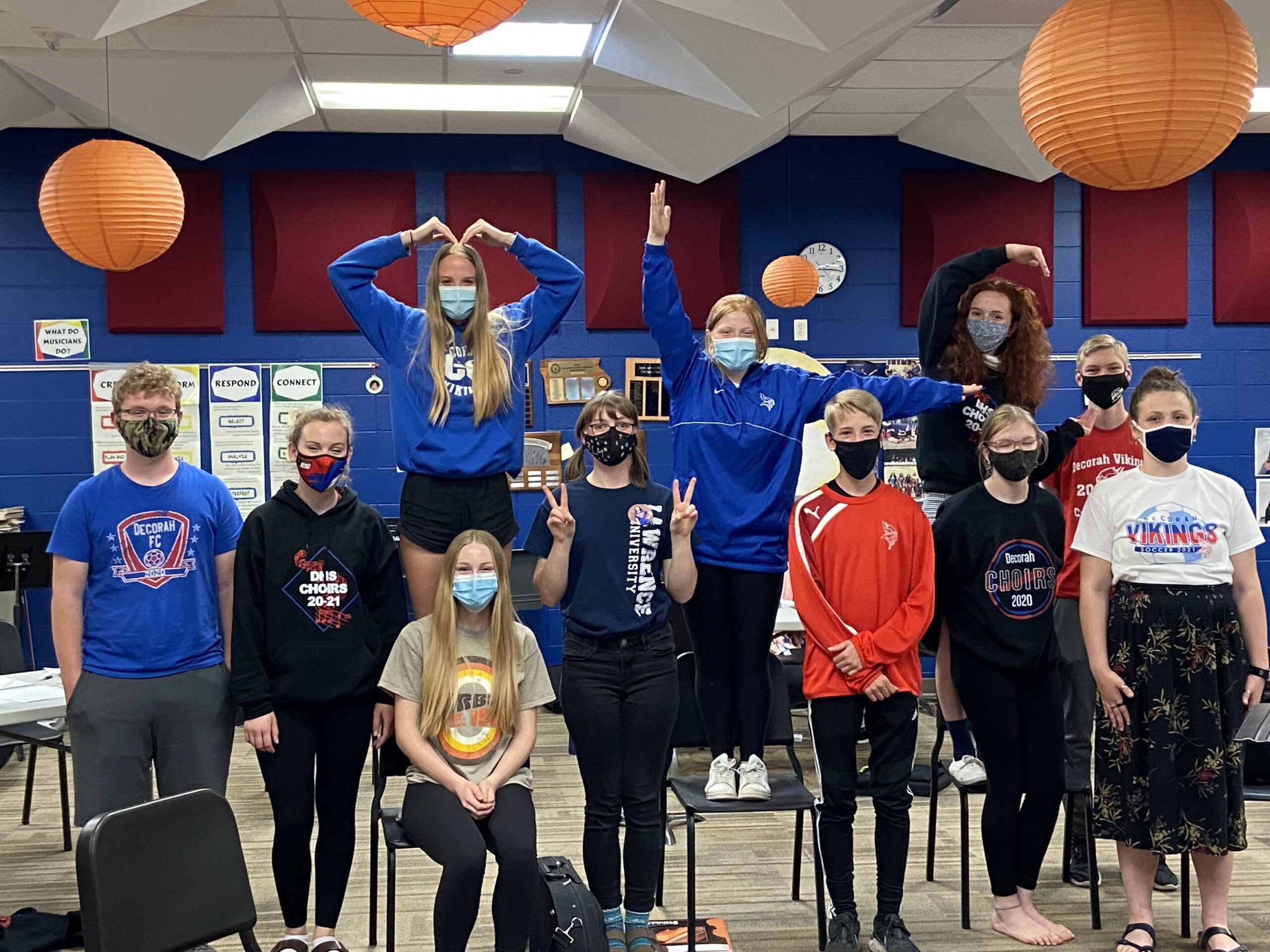 News
May 7, 2021
The Decorah High School team of Sofie Grouws, Leila Johnson and Sarah Pedlar won third place at the Music Listening Championship Contest on Friday, April 30th. Held virtually, the contest drew forty-six teams from Minnesota, Wisconsin, Iowa, Colorado and Utah. Other Decorah teams competing were Alex McGohan and Riley Wilson; Ally Bouska, Peter Wilson, and Maria Hendrickson; and Ella Grouws, Annalise Skrade, and Ethan Stravers. The Decorah team is coached by Nicole Cody and assisted by Lily McGohan.
The format of the contest is a five round listening test. Music Listening Team students began studying for this contest in September when the study guide was released. The guide contains approximately 50 musical works, written by a diverse list of composers, and with composition dates ranging from c. 1030 to 2015. The test involves a listening identification round (5-15 second examples), a short answer round, a lightning round (3-5 second examples), a multiple choice round, and a mystery round. In the mystery round, teams are asked to identify works they hear by era and composer. The works are written by composers who are in the study guide, but are not the pieces represented in the guide. This year's study guide featured composer Johannes Brahms, the genre of Third Stream, and Ethnomusic of Scandinavia as special focus areas.
The objective of the contest is to inspire students to become lifelong participants in the musical experience. The Music Listening Contest is a non-profit organization that has served thousands of students. Program sponsors for this year include Augsburg University, J.W. Pepper, University of St. Thomas, Classical Minnesota Public Radio (MPR), and Naxos Music Library. More information can be found at www.musiclisteningcontest.com.