DCSD to Celebrate Iowa Local Food Day on Wednesday, October 13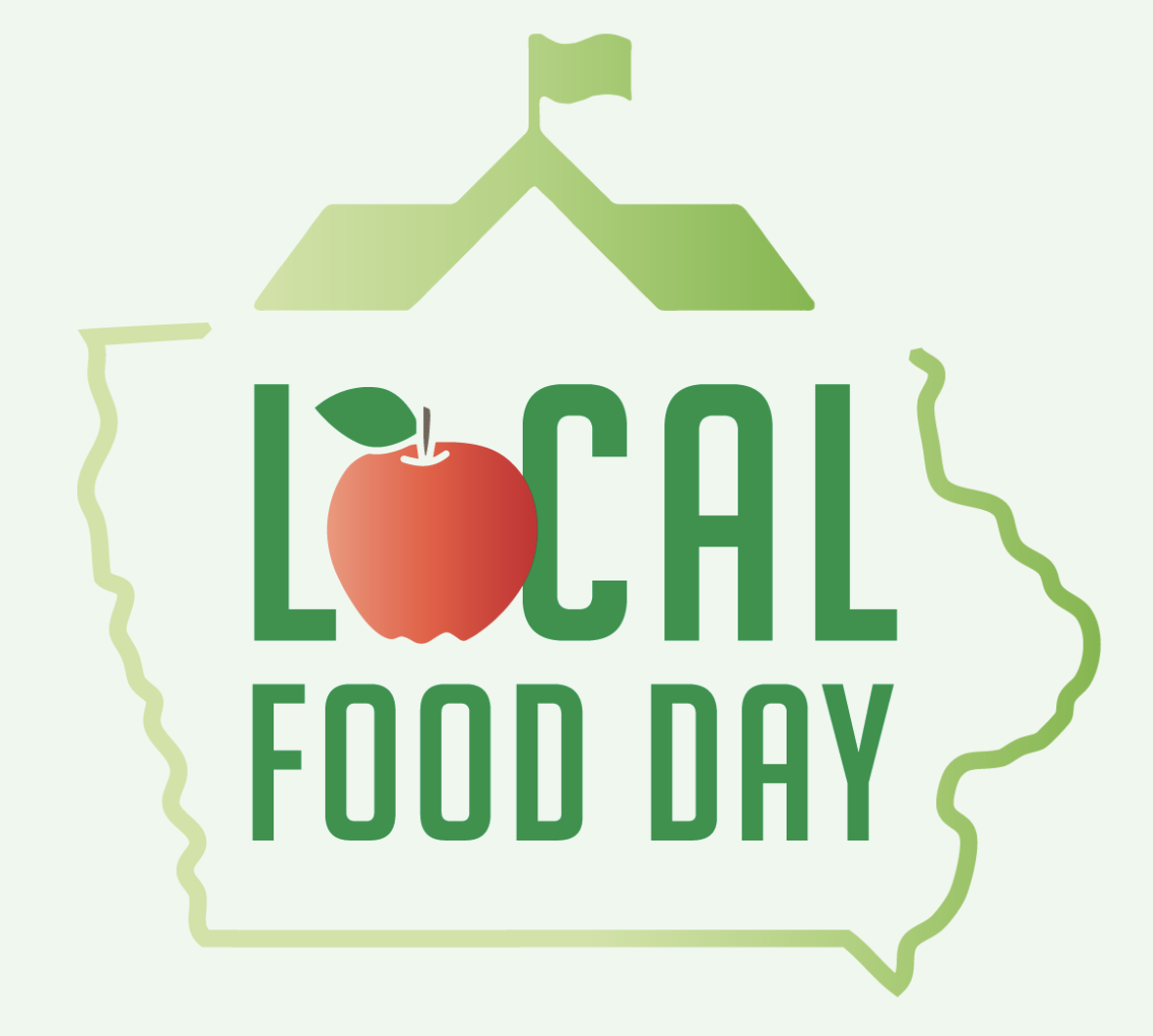 News
October 8, 2021
Iowa Local Food Day is slated for Wednesday, October 13, and in order to participate, school districts must serve at least two local items for breakfast or lunch. Decorah Community School District will be celebrating Iowa Local Food Day with a completely local breakfast and lunch menu on that day.
District bakers prepare rolls, buns, and pizza crusts for the current menu and have incorporated an exciting new (to them) ingredient this year: local whole grain wheat. Local ground pork, local eggs, local cheese, and local whole grain wheat will be used in the breakfast pizza recipe for Local Food Day. The breakfast pizza will be served with fresh local pears and milk.
The Winneshiek County Cattlemen will be grilling the local hamburgers for lunch.
Local cheese, local mixed greens, local tomatoes, and local onion will be offered as burger toppings. Local herb roasted Yukon gold potatoes and a local mixed green salad will accompany the hamburgers. Local wheat will be used in the dough for the freshly baked hamburger buns, and the meal will conclude with a delicious local caramel apple and milk.
Chad Elliott, Nutrition Director and Culinary Specialist, remarked, "Our nutrition staff celebrates local growers and local producers by offering competitively-priced local components to the district menu. We know doing so will build a stronger local economy as well as offer the freshest and best tasting local produce and proteins around."   
Elliott continued, "Decorah nutrition staff would like to thank Tom and Jeanette Hansen for the generous donation of a whole beef for Decorah Community School District's celebration of Local Food Day. In addition, we extend our gratitude to the family of Superintendent Mark and Carla Lane for generously offering to pay for the entire cost of processing the whole beef for our district."
Growers, Producers, and Contributors used for Iowa Local Food Day (and beyond):
Donated Local Beef: Tom and Jeanette Hansen of Rock Cedar Ranch All Natural Beef
Donated Beef Processing: Superintendent Mark and Carla Lane family
Donated Time and Equipment: Winneshiek County Cattlemen
Whole Grain Wheat (Iowa Food Hub): Meadowlark Organics from Ridgeway, WI
Sliced and Block Cheddar Cheese (Iowa Food Hub): Homestead Dairy from Waukon, IA
Ground Pork (Iowa Food Hub): Heiden Century Farms in Rushford, MN
Apples (Iowa Food Hub): Sunrise Orchards in Gays Mills, WI
Pears (Iowa Food Hub): South Mound Orchard in Sherrill, IA
Eggs (Iowa Food Hub): Cedar Ridge Farm in Elgin, IA
Potatoes (Iowa Food Hub): Patchwork Green Farms in Decorah, IA
Mixed Greens (Iowa Food Hub): All Season's Harvest in Cedar Falls, IA
Red and Yellow Onions: Mr. Hayes and Decorah High School Garden Crew
Tomatoes: Decorah, IA
Sour Cream: Country View Dairy in Hawkeye, IA
Garlic: Mr. Hayes and Decorah High School Garden Crew
Chives, Oregano, and Parsley: Mr. Hayes and Decorah High School Garden Crew
Milk: Anderson Erickson Dairy in Des Moines, IA