DCSD Reports Active COVID Cases, Reminder about Weather-Related Communication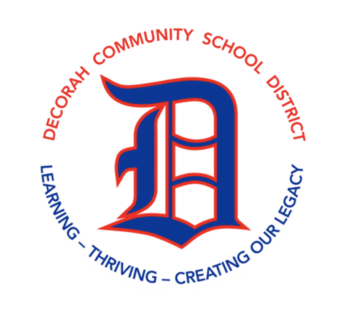 News
December 10, 2021
Winneshiek County is experiencing increasing COVID-19 positivity rates similar to this time last year. The Iowa Department of Public Health COVID-19 in Iowa website provides the data pictured below.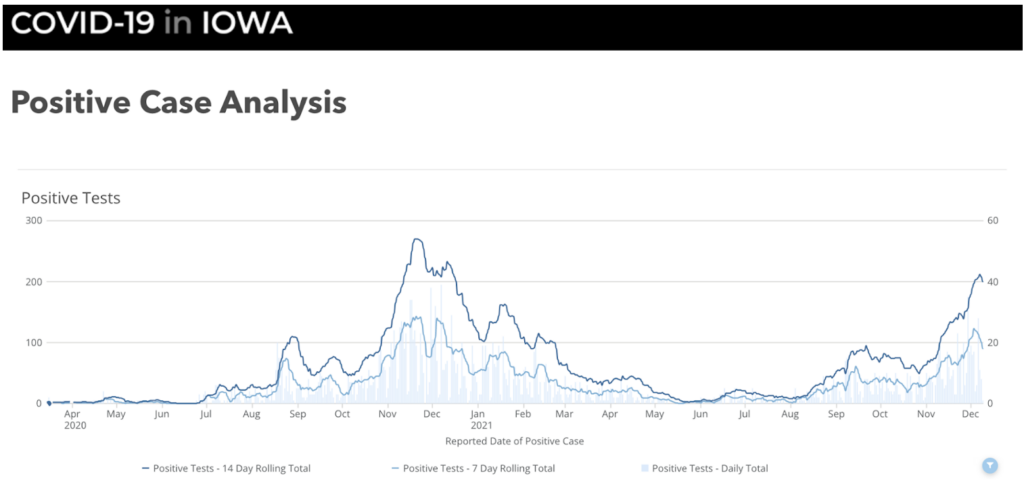 The District encourages all staff, students, and visitors to follow Centers for Disease Control and Prevention recommendations for K-12 Schools.
District COVID-19 Active Positive Cases
Total number of students and staff in isolation (currently positive) for COVID-19: eleven (11)
Current district facilities with known positive cases: John Cline Elementary, Decorah Middle School, Decorah High School
DCSD reports COVID-19 data in alignment with the direction of the Iowa Department of Public Health. The full guidance can be found at the link below.
IDPH Information Sharing Guidance for Schools and Local Public Health
Bus Drivers Needed
Decorah Schools has an immediate need for school bus route drivers, activities drivers, and substitute drivers. Drivers need to have an appropriate CDL license or a willingness to obtain the appropriate license. Bus route pay rates vary by the length of the trip, and the compensation for other bussing needs is $16.75 per hour. Interested individuals should visit the district website or call 563-382-4208 for more information about joining the Decorah Schools transportation team.
DCSD Winter Weather-related Communication
Every year the District experiences the need to cancel, delay, or dismiss school due to weather-related issues. District employees approach the decision to cancel, delay, or dismiss school with great caution, care, and concern.
Each weather-related situation is unique, and predicted weather conditions can improve or deteriorate quickly. In most cases, the District will make the decision to delay or cancel in the early morning based on real-time weather conditions, communicating a single decision to families and staff rather than one the night before and then needing to change the decision the following morning. The goal is to inform families by 6:00 amfor cancellations or morning delays and by 11:00 amfor early dismissals.
When school is delayed, families will be notified directly via email and text, an alert on the district website, a post on the district Twitter account, and communication with media outlets.
Bus Routes: When a 2-hour weather delay occurs, buses will pick up students 2 hours later than their normal pick-up time. When a 2-hour early dismissal occurs, buses will pick up students from school 2 hours earlier than their regular dismissal time and will drop off students 2 hours earlier than their normal drop-off time.
Sources for School-Related Closure Information
| | | | |
| --- | --- | --- | --- |
| Decorah Schools | Television | Radio | Internet |
| District Website- www.decorah.k12.ia.us SchoolMessenger- Direct messaging through email and text Those NOT receiving text messages from DCSD should send a new text message to 67587 with the message: Yes | KCRG Channel 9 Cedar Rapids KWWL Channel 7 Waterloo KTTC Channel 10 Rochester | Decorah Stations KDHK 100.5 FM KVIK 104.7 FM KNEI 103.5 FM KMRV 99.1 FM/1160 AM KDEC 1240 AM Rochester Stations KROC 106.9 FM KYOB 105.3 FM KDOC 103.9 FM KDCZ 107.7 FM KWWK 96.5 FM | www.decorahnews.com |