DCSD Reports Active COVID Cases, Info on RSAI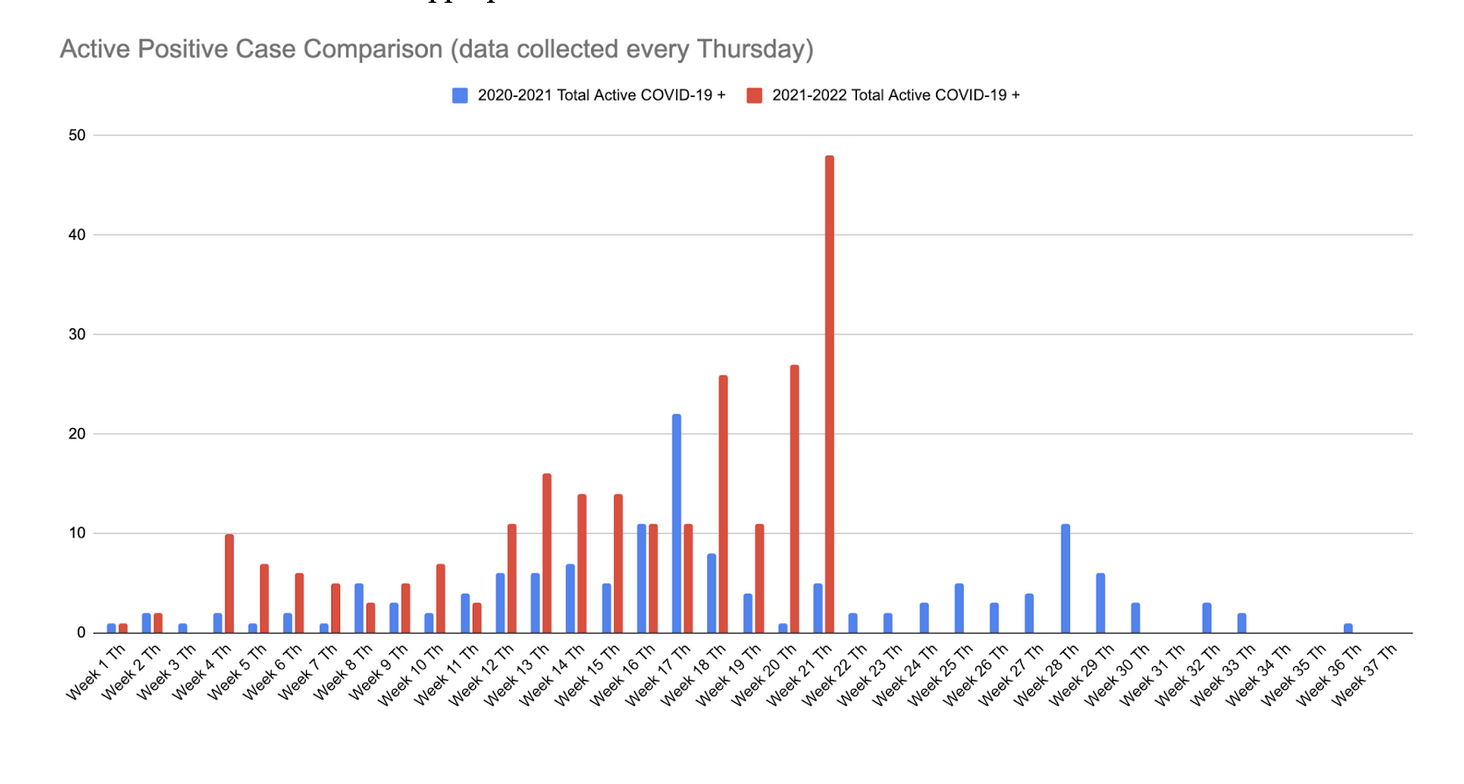 News
January 21, 2022
District COVID-19 Active Positive Cases
Total number of students and staff in isolation (currently positive) for COVID-19: forty-eight (48)
Current district facilities with known positive cases: John Cline Elementary, Carrie Lee Elementary, Decorah Middle School, Decorah High School
DCSD reports COVID-19 data in alignment with the direction of the Iowa Department of Public Health. The full guidance can be found at the link below.
IDPH Information Sharing Guidance for Schools and Local Public Health
Updated CDC Mask Guidance
As the graph below indicates, COVID-19 isolations are increasing significantly since the return from winter break. In his weekly message to families, Superintendent Mark Lane shared, "As we strive to provide a consistently safe and healthy working and learning environment, we highly encourage eligible staff and students to be vaccinated. We also highly encourage masking in alignment with CDC guidance. We ask that everyone practice good hand hygiene and respiratory etiquette. We urge individuals to stay home when sick and to communicate with personal health care providers and our school nurses to understand when it is appropriate to return to school."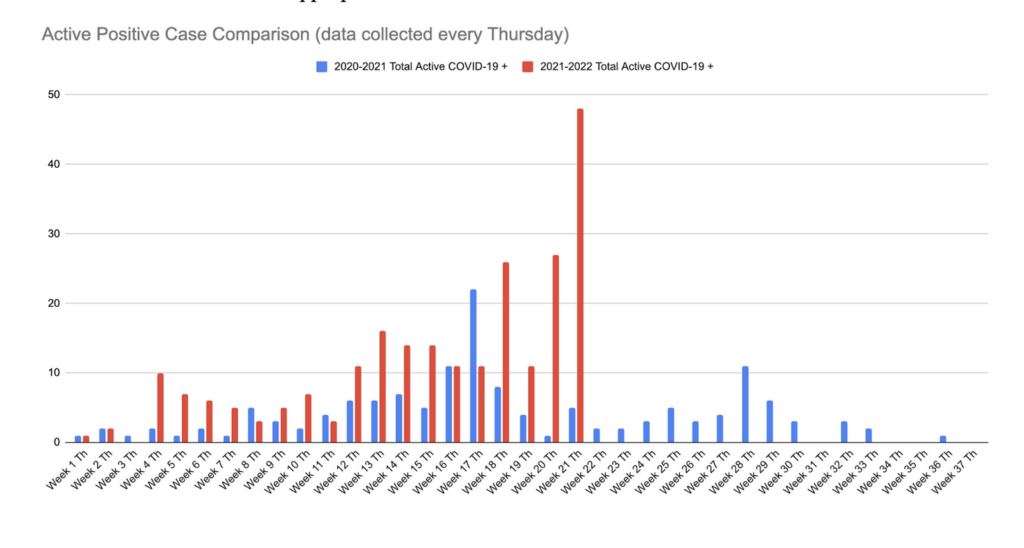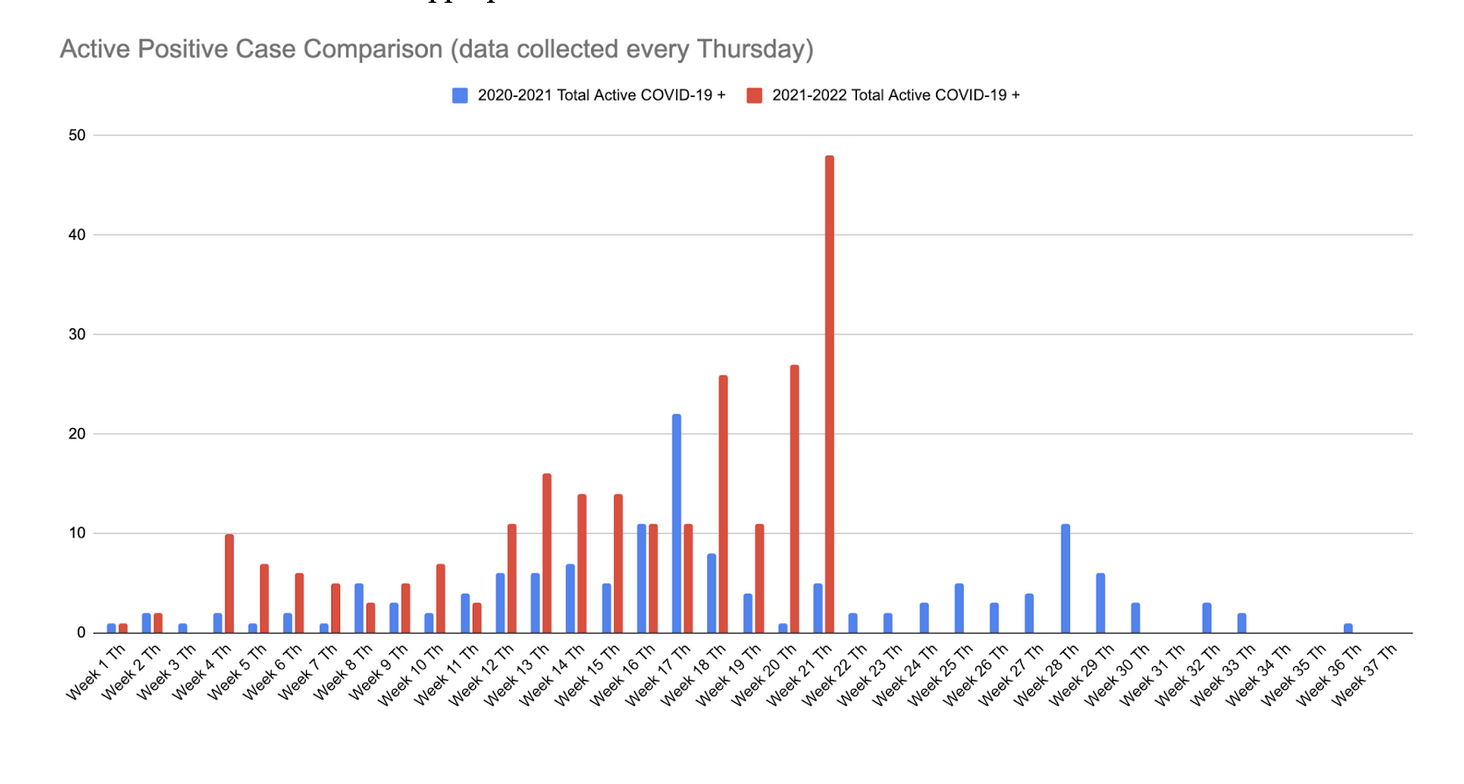 Last Friday, the Centers for Disease Control and Prevention (CDC) released updated information and guidance regarding Masks and Respirators. The District encourages staff and families to review this updated information and to assist us in creating conditions that promote safe and healthy learning environments.
Rural School Advocates of Iowa (RSAI)
Decorah Community School District is one of about 150 Iowa school districts that belong to the organization Rural School Advocates of Iowa (RSAI). District representatives meet regularly to discuss the unique qualities, advantages, and challenges of rural schools and the communities they serve.
RSAI maintains an excellent website for monitoring how proceedings of the annual Iowa General Session might impact rural Iowa schools. The site includes position papers on priority issues and each week it includes a short video update about education related activity at the Statehouse. If you are interested in learning more, you can access the RSAI website here.