DCSD Reports Active COVID Cases, Information about Academic Calendar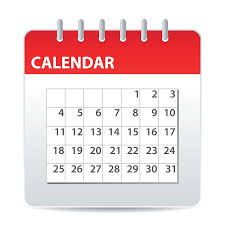 News
January 28, 2022
District COVID-19 Active Positive Cases
Total number of students and staff in isolation (currently positive) for COVID-19: twenty-seven (27)
Current district facilities with known positive cases: John Cline Elementary, Carrie Lee Elementary, Decorah Middle School, Decorah High School
DCSD reports COVID-19 data in alignment with the direction of the Iowa Department of Public Health. The full guidance can be found at the link below.
IDPH Information Sharing Guidance for Schools and Local Public Health
Instructional Hours Update
Iowa law requires public school districts to adopt academic calendars that provide either 180 days or 1080 hours of instruction. This is the second year Decorah Schools has operated on an instructional hours-based calendar. With the emergency early outs, late starts, and cancellations which have already occurred this year, Decorah schools continues to be on pace to exceed 1080 instructional hours. Therefore, the last day of school for students continues to be Tuesday, May 24.
If additional emergency closures occur in the weeks to come, it may be necessary to add a student make-up day at the end of the year. The District will continue to monitor instructional hours and share details as necessary.
The Sanctioning of Girls Wrestling
Last Saturday, the Iowa Girls High School Athletic Union announced unanimous board approval to sanction girls wrestling beginning in the 2022-2023 school year. The Decorah Board of Directors was one of the first boards in the state to submit a letter supporting sanctioning and committing to having a girls wrestling program. Decorah coaches and student-athletes have committed themselves to building a strong program for both boys and girls. The announcement of sanctioning is a goal achieved. It is also just the beginning.