Decorah FEC Announces Spell-a-Thon 2022 Results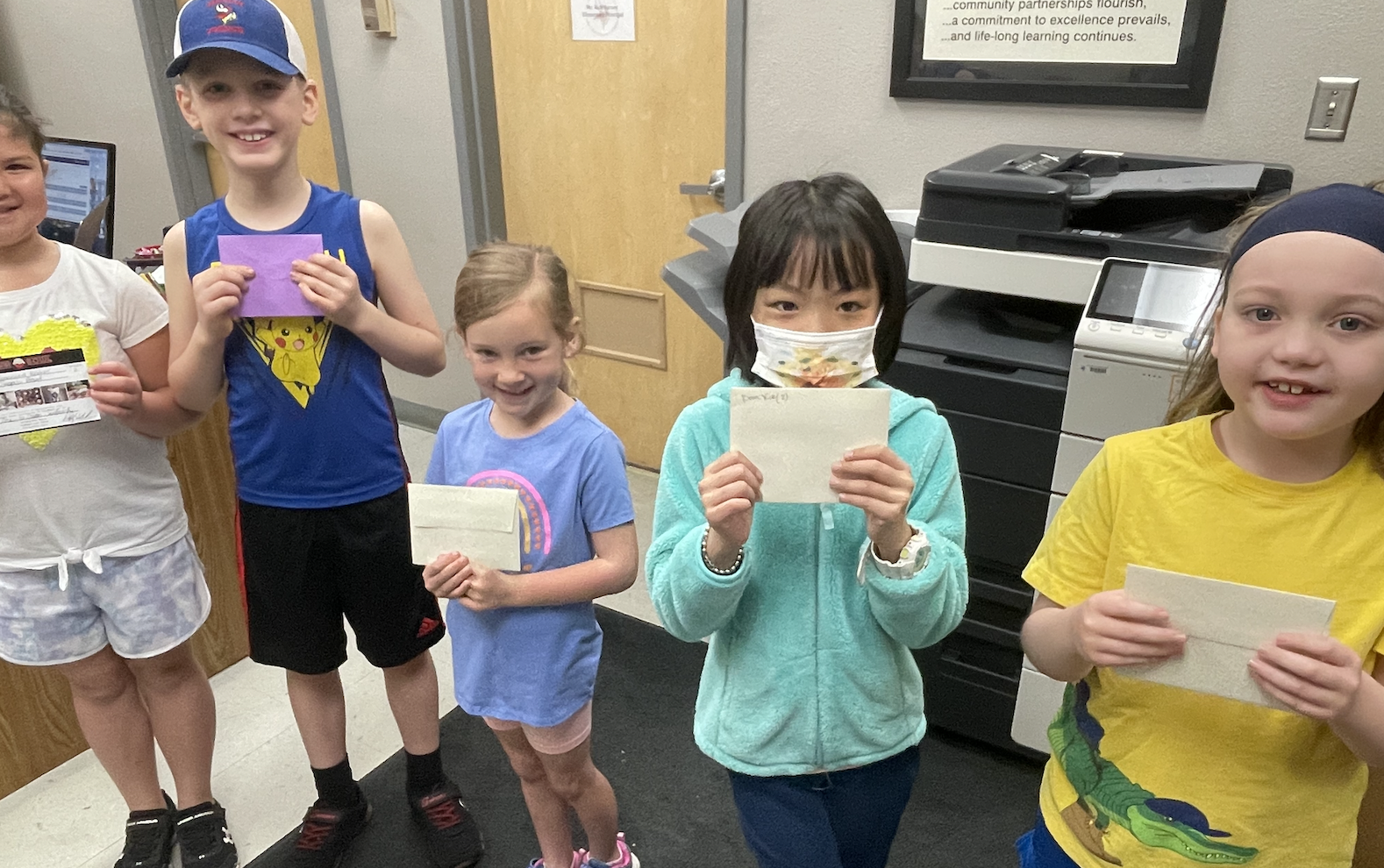 News
May 19, 2022
Volunteers of the Decorah Family, Educator, and Community Organization (FEC) as well as early childhood and elementary teachers and students participated in Spell-a-Thon 2022 in an effort to raise money for the Decorah Early Childhood and Elementary Schools.
Thanks to generous donations from Donlon Pharmacy & Toy Jungle, Dragonfly Books, Cardboard Robot, and The Sugar Bowl, students who participated were entered into drawings. The classrooms in each grade that collected the most pledges were awarded an ice cream party. In addition, the students who raised the most pledges and the most money at each school received a brand new $100 bill or a $25 cash prize with help from Decorah Bank and Trust.
In 2021 this event garnered approximately $38,900, and this year students and staff surpassed that amount, raising over $40,000. Some of the programs supported in the past two years with these funds include supplementing pre-kindergarten and elementary library collections and supplemental intervention texts, author visits, theater performances, college scholarships, and sponsorship of the Reading Games. The FEC funded over $6000 in teacher requests and plans to continue to support teachers and enhance learning materials for students this coming year.
Community members who would like to support Decorah schools by making a donation to the FEC Spell-a-Thon or by volunteering should contact Shanna Putnam-Dibble via John Cline Elementary School or follow the FEC on Facebook for additional information.