DHS students awarded academic honors from the College Board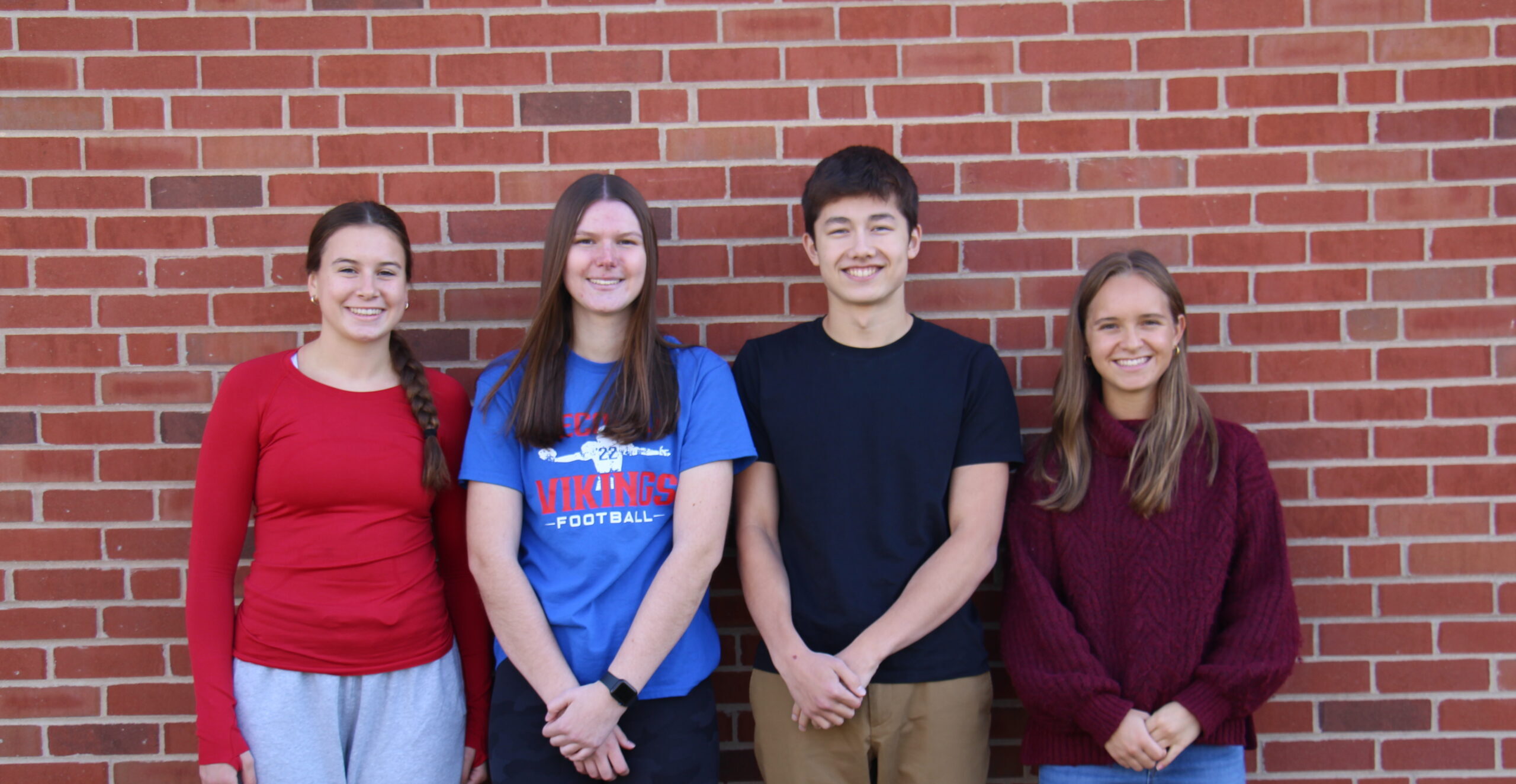 News
Four students from Decorah High School–Julia Phillips, Mya Redenius,
Rebecca Anderson, and Simon Kutz–have been selected as a College Board National Recognition Program awardees.

They earned this recognition because of their academic achievements in school and outstanding performance on the PSAT/NMSQT®, PSAT™ 10, and/or AP® Exams. They've accomplished these milestones during an immensely demanding period of their high school career.
National Recognition Programs grant underrepresented students with academic honors that can be included on college and scholarship applications and connect students with universities across the country, helping them meaningfully connect to colleges and stand out during the admissions process. All four of Decorah High School's recipients received the National Rural and Small Town Award (NRSTA).
"We're thrilled that our students have earned this recognition. We are very proud of them for their achievements in their classrooms and on College Board assessments," said Pat Trewin, DHS guidance counselor. "These programs help students from underrepresented backgrounds stand out to colleges during admissions."