DHS Orchestra Students to Present Concert with Theme of "The In Between"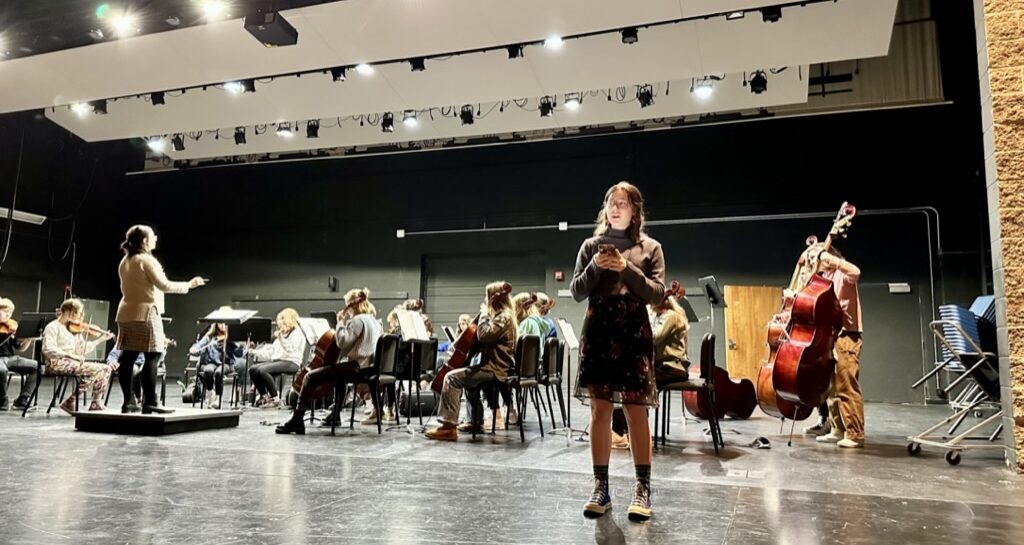 News
The Decorah High School mid-winter orchestra concert will be held Monday, February 13th at 7:30 in the high school auditorium.
For this concert, orchestra teacher Nicole Cody gathered a group of high school students who pondered the concept of the "in between." Poets, dancers, photographers, and other artists created pieces to enrich the music the orchestra students will play. "The most meaningful part of this concert is that it is student work, student developed, and in many ways, student directed. Some of the students really dug into the idea, and they have created something that is really engaging and–I think–will be exciting to watch," said Cody.
"The past couple months, we have been discussing and exploring what it's like to live in the "in between" – the feelings and experiences that come with uncertainty and gray areas," shared Grace Blikre, one of the collaborators of this concert.
The songs that will anchor the art include the following: "Dreaming" by Brian Balmages; "Cumberland Cross" by Carl Strommen; "Chokfi', Sarcasm for String Orchestra and Percussion" by Jerod Impichchaachaaha' Tate; "Andante Festivo" by Jean Sibelius; "String Quintet No. 8 – Movements 4 and 5" by Dmitri Shostakovich; "Symphony No. 7, Movement II" by Ludwig van Beethoven; "Royals," Lorde (Ella Yelich-O'Connor and Joel Little), arr. Kathryn Griesinger; and "Rest" by Frank Ticheli.