Something's Coming! takes the stage for one performance Sunday, February 12 at 2:00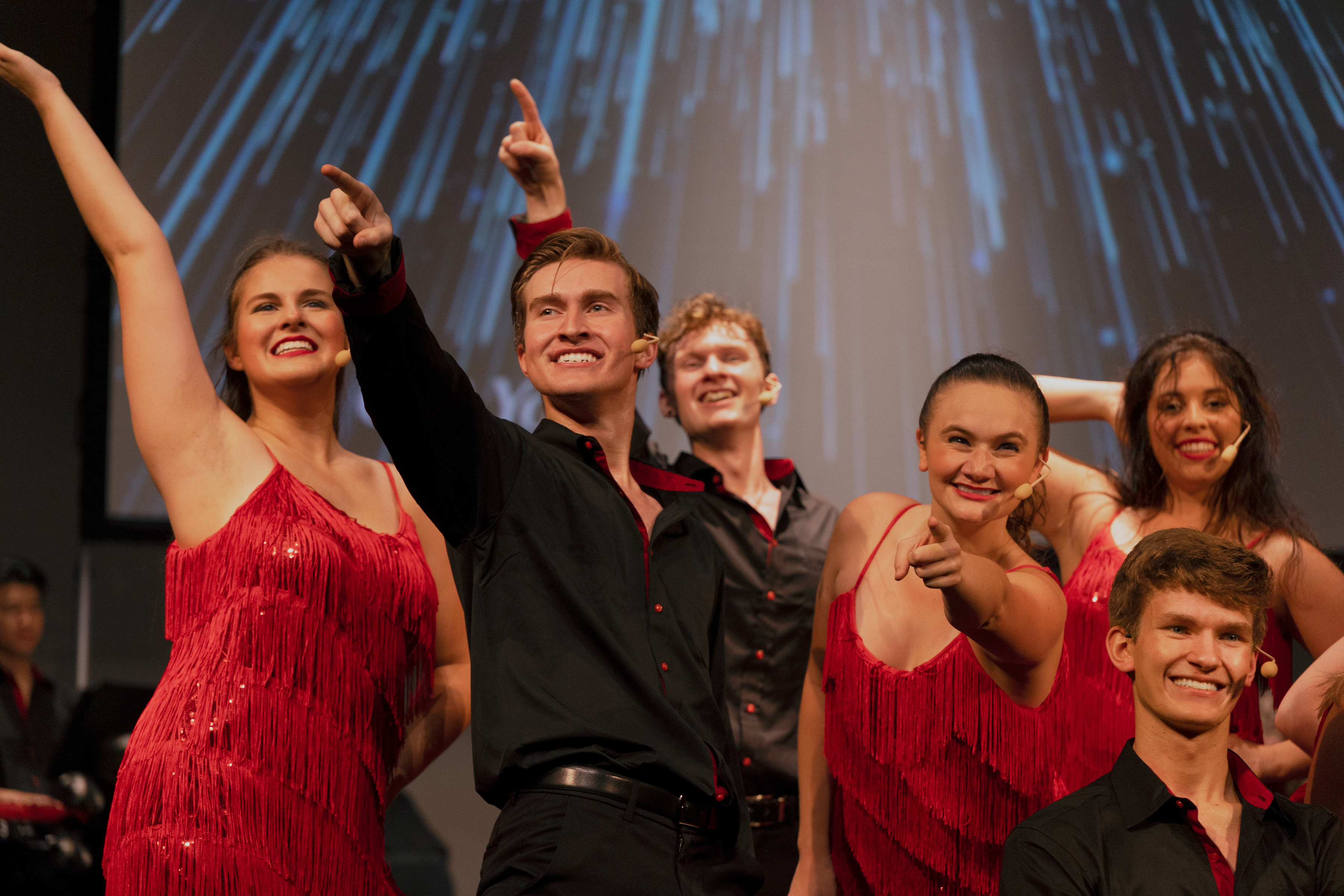 News
Wisconsin Singers, the University of Wisconsin-Madison's premier Broadway-caliber touring production, is taking the stage for its 55th season show Something's Coming! The group features captivating vocals, stunning choreography, the beloved eight-piece Wisconsin Singers band, and that ever-contagious Badger spirit all on one stage. This spectacular performance by UW's most talented students will premiere at the Decorah High School auditorium on Sunday, February 12 at 2:00 p.m. This is a must-see show that will entertain the entire family.
Something's Coming! celebrates the anticipation of life's biggest moments and encourages audiences of all ages to find a reason to dance, discover something they love, and hold on to what they believe in. Come enjoy the thrill of live music with decades of American pop, jazz, rock, and Broadway hits in ninety-minutes of non-stop energy.
Covering more than forty songs in their fast-paced show, the Wisconsin Singers highlight some of the music industry's greatest artists like Prince and Katy Perry, as well as blockbuster movies like Footloose and Disney's Encanto. The ensemble will win your heart with award-winning Broadway showstoppers from musicals such as West Side Story and Moulin Rouge. Badger fans will bring the house down as they sing along to Fifth Quarter classics like "On Wisconsin," "Varsity," and "Jump Around." To cap off this memorable production, the celebrated Wisconsin Singers' band showcases its special blend of jazz, funk, and classic rock like never before. Something's Coming! is guaranteed terrific entertainment for the whole family.
"We're excited to be hosting the Wisconsin Singers for an up-beat, entertaining show that features Decorah's own Joseph Courtney," remarked Jason Rausch, DHS vocal music teacher. "Featuring an opening performance by the Decorah HS Madrigal Singers," Rausch continued,"this event promises to entertain everyone from age five to 95."
Tickets will be available at the door for a suggested donation of $10 for adults and $5 for students. The show is sponsored by the Decorah Music Boosters. Contact Jason Rausch at Decorah High School with any questions.