Decorah High School Individual Speech Participants Earn a Record-Breaking Eighteen All-State Nominations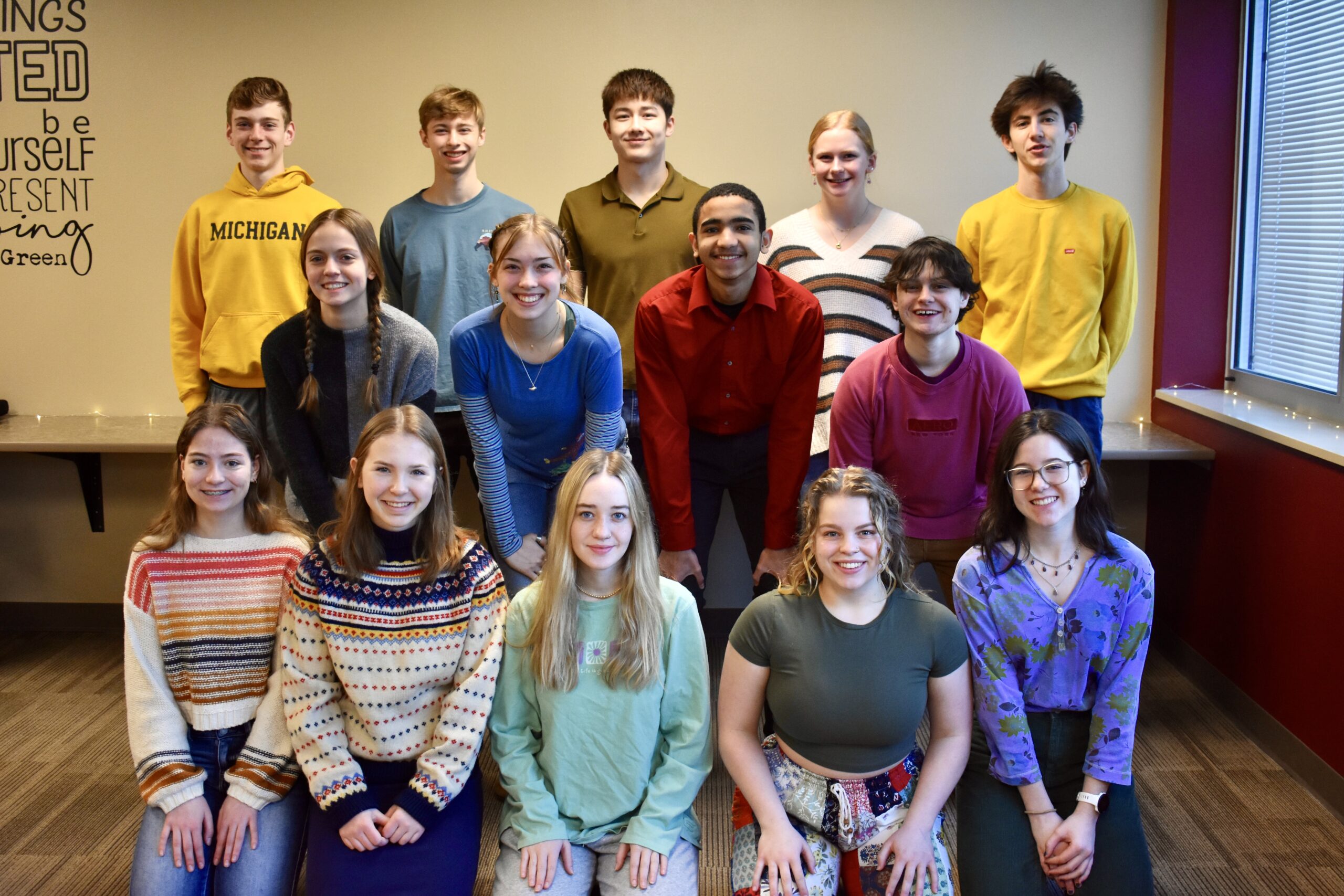 News
On Monday, March 13, the DHS speech team and coaches learned that judges at Saturday's Individual Speech State contest selected a record eighteen Decorah performances as outstanding, receiving All-State Speech nominations.
Coaches Molly Holkesvik, Gabriel Twedt, Carrie Kauffman, Rachel Breitenbach-Dirks, and Lyra McKnight shared, "We are beyond thrilled with these results. We are celebrating this school record; our previous record was thirteen back in 2021."
They continued, "The talent, hard work, and creative spirit of our students continue to amaze us all. We are thankful for all of the support along the way from our school, families, and community."
Every All-State nomination–performing and non-performing–are of the same importance and distinction. Students are deemed as performers or non-performers based on the confines of the festival schedule. The festival will occur on March 27 at the University of Northern Iowa.
The students who received All-State nominations are as follows:
DECORAH
Performing
Ada Lovelace: Acting
Brynn Storhoff: Poetry
Corina Timm: Spontaneous Speaking
Diep Doan: Original Oratory
Ella Grouws: Solo Musical Theatre
Elliana Brodbeck: Reviewing
Henry Weis: Storytelling
Jenna Hartz: Original Oratory
Junior Battle: Expository Address
Libby Phillips: Solo Musical Theatre
Margret Zook: Storytelling
Simon Kutz: Radio News Announcing
Non-Performing
Davis Coppola: After Dinner Speaking
Ezra Vorvick: Poetry
Jake Magner: Acting
Jensen Korsness: Reviewing
Kathryn Kelly: Poetry
DECORAH 9th
Performing
Mikayla Hiner: Solo Musical Theatre