DHS Community Club Hosts Fundraiser for Helping Services of Northeast Iowa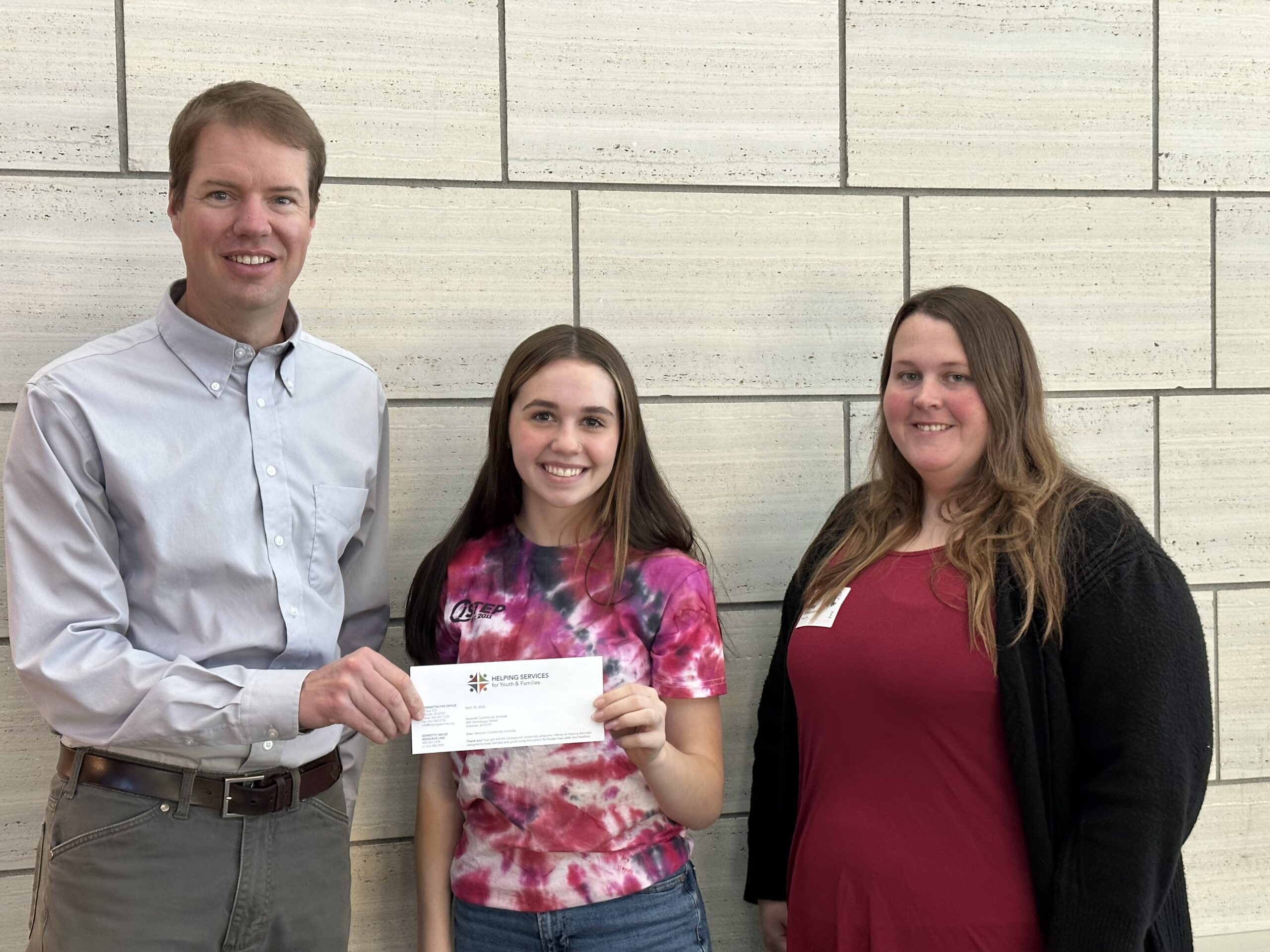 News
Members of DHS's Community Club take pride in finding ways to give back to the community, and senior leader Rorie Wiedow took the lead in organizing a fundraiser to do just that.  Members sold frosted cookies provided by Kailynda Davis, a Decorah graduate and owner of Kai's Kreations in Cedar Rapids.
As students purchased cookies to share with their classmates, they also voted for one of four local entities to receive the profits of the fundraiser.  The organization which received the most votes was Helping Services of Northeast Iowa, which also provides support for the work Community Club does in the area of tobacco education and prevention.
Ultimately, bakery owner Kailynda Davis (who happens to be Rorie's aunt) donated the cookies to the project, resulting in 100% of the profits–$195–going to Helping Services.