Decorah Elementary Students Treated to Children's Author Visit and Free Book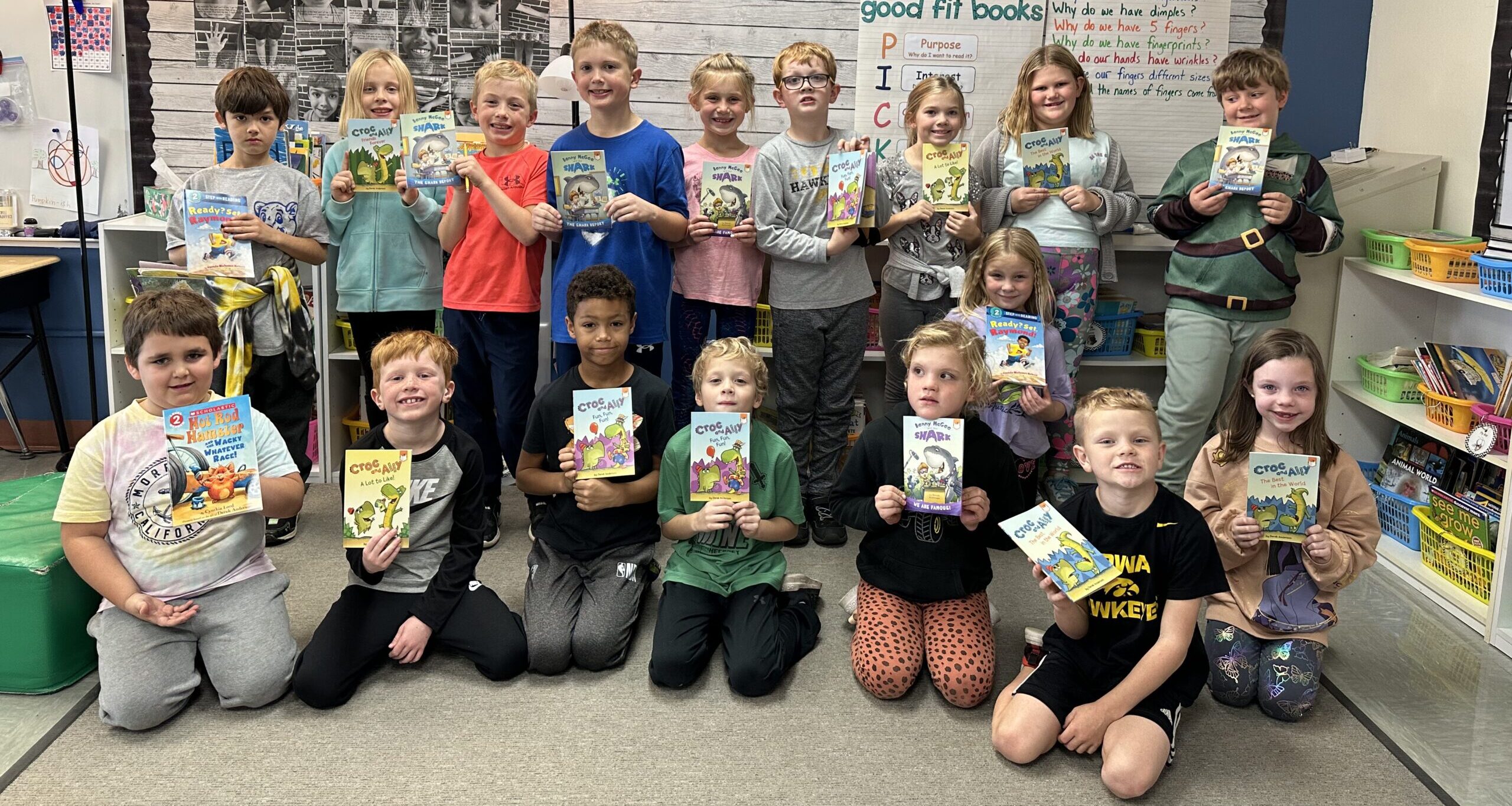 News
Derek Anderson, author and illustrator of over 30 books for children, recently visited Decorah elementary students in Transitional Kindergarten through 4th grade. Some of Anderson's works include the Croc and Ally series, Benny McGee and the Shark series, Gladys Goes Out to Lunch, and Story County. He is also the illustrator for the Little Quack series and the Hot Rod Hamster series. He grew up in Ames, Iowa, and now lives in Minneapolis. The Decorah FEC (Family, Educator, and Community Organization) generously funded this visit.
The students enjoyed the amazing opportunity to hear from Anderson about his work as an author and illustrator. In his two presentations, he shared with them the process of creating, that it's okay to make mistakes, and to never give up. He also demonstrated how he draws his character Ally.
To help get the students excited about Anderson's visit, the Oneota Valley Literacy Foundation generously donated 310 of his books, allowing each student in Transitional Kindergarten through 2nd grade to receive one of his books.
Teacher Librarian Michaela Seeman remarked, "Decorah elementary students are incredibly fortunate to have such a supportive community to provide these unique opportunities."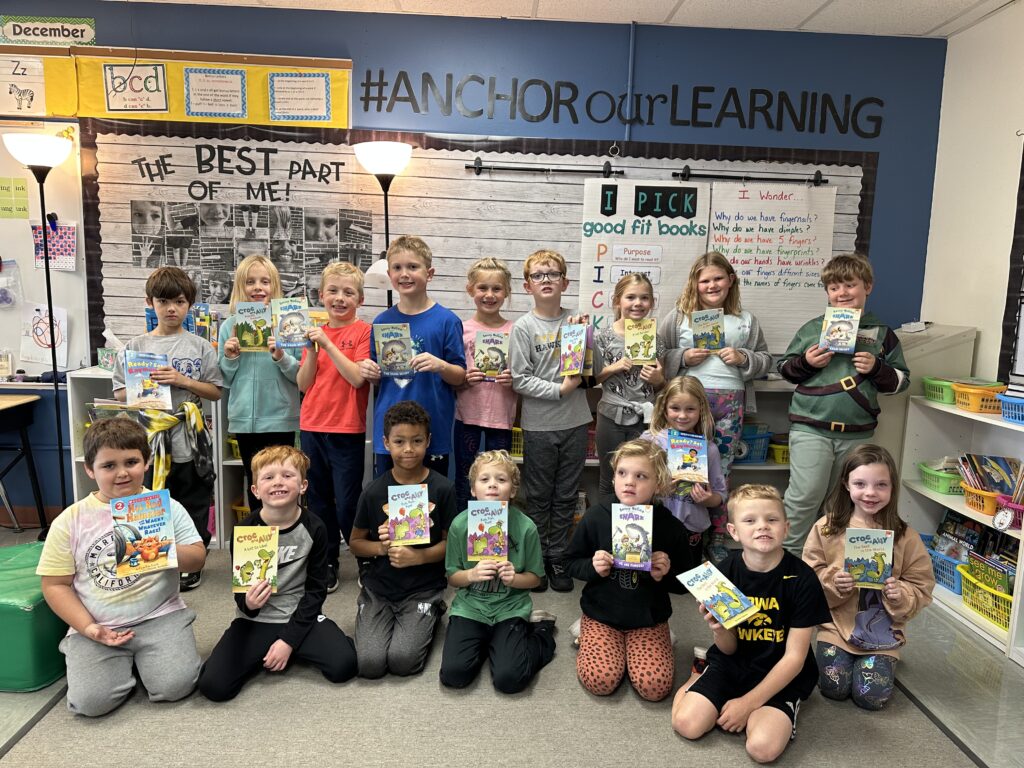 Mrs. Delaney's second graders show off their new books.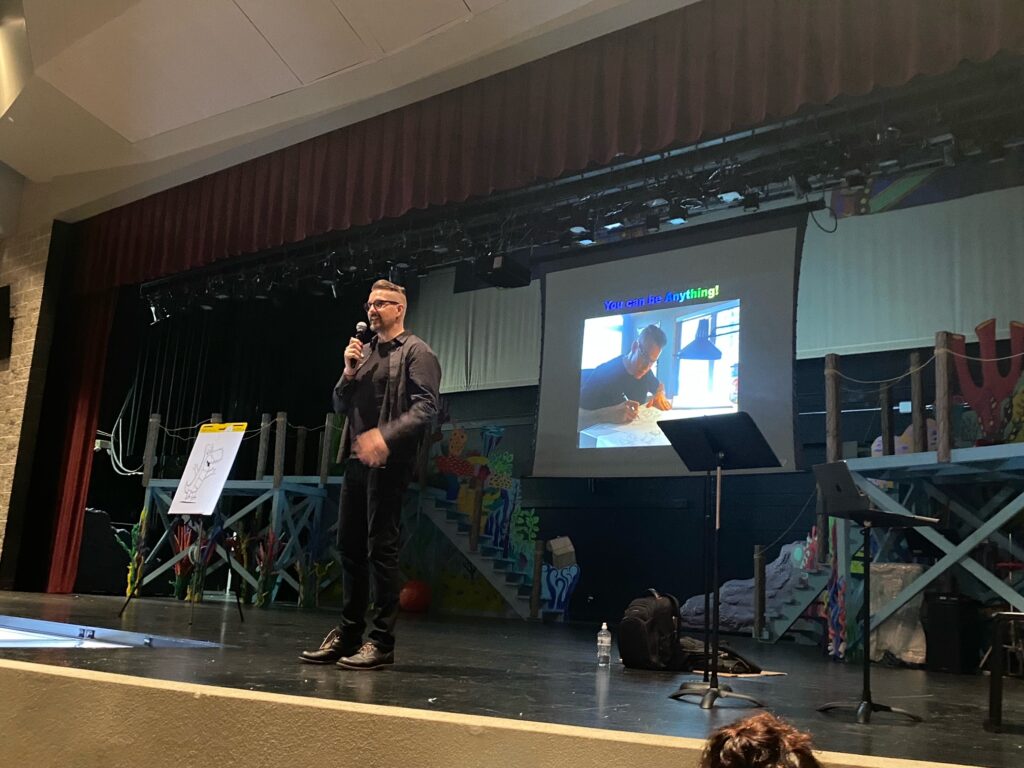 Derek Anderson speaks to Decorah elementary students.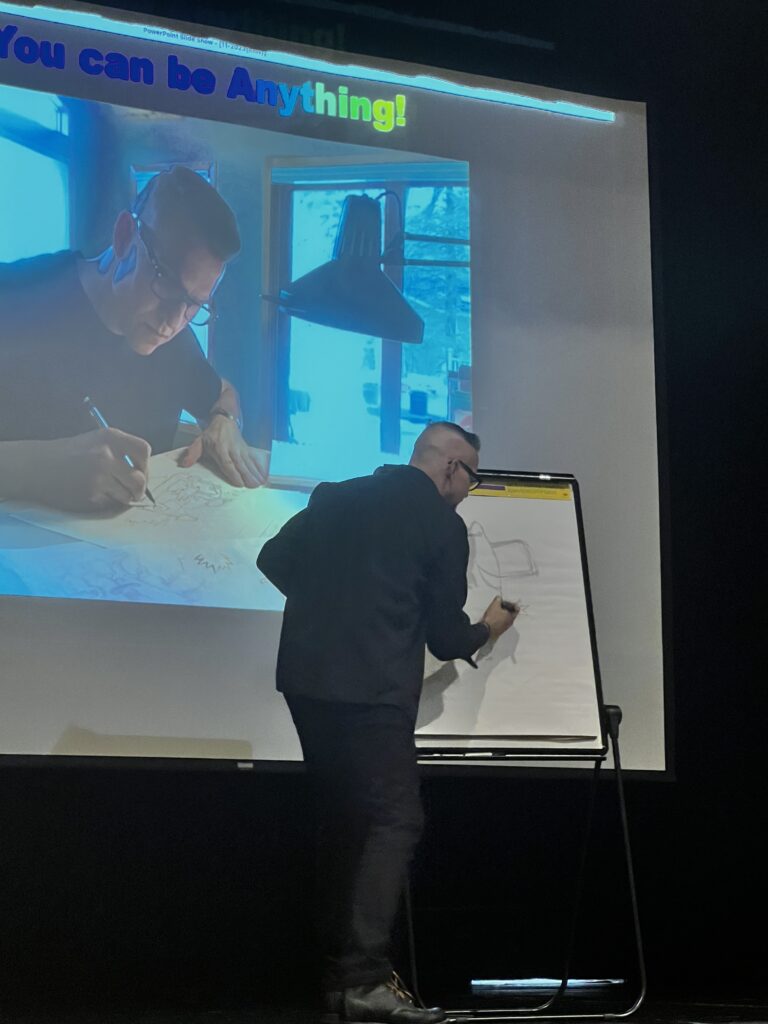 Derek Anderson draws a book character.