Courtney Awarded American FFA Degree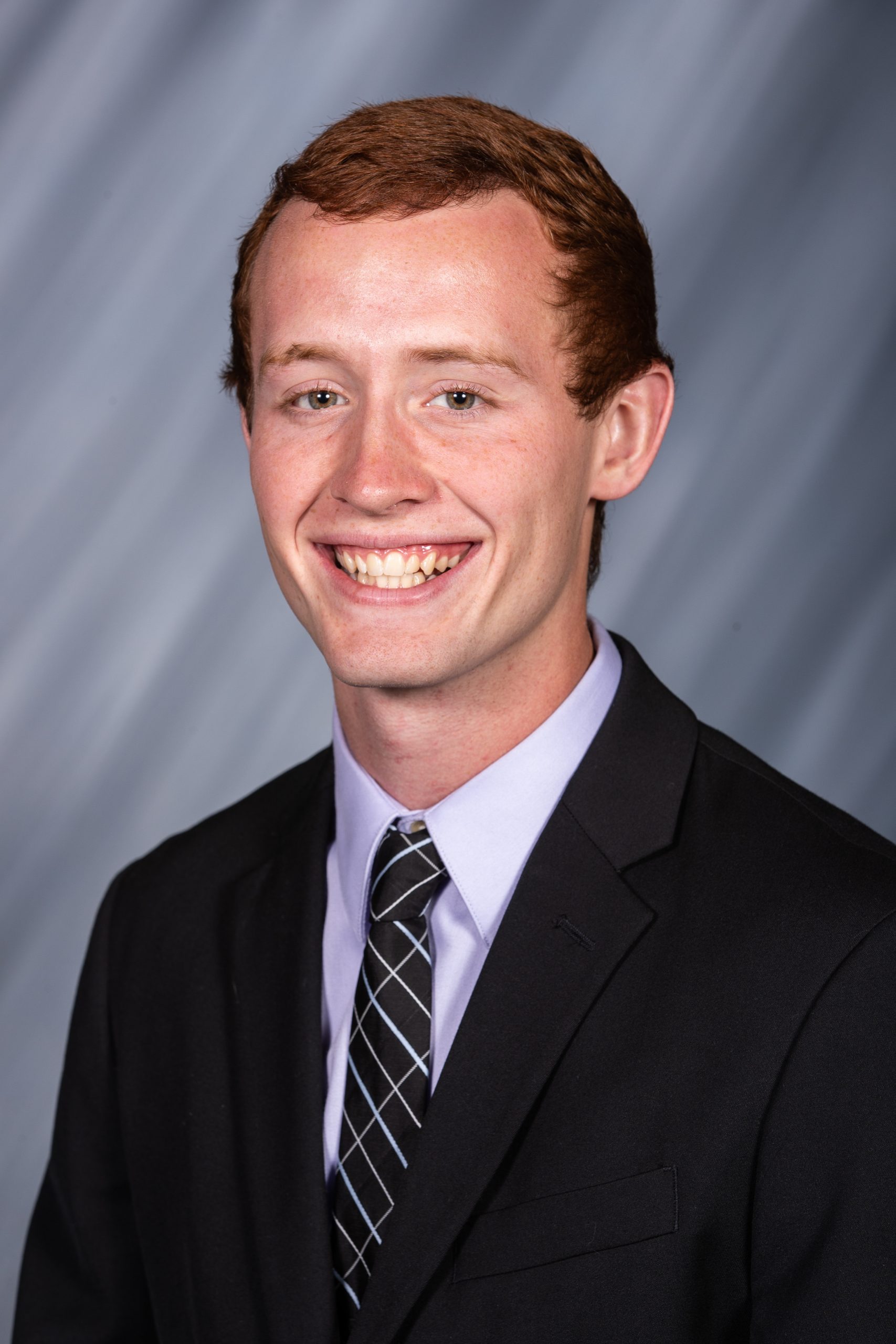 News
November 13, 2020
By: Shayla Smith, Decorah FFA Reporter
The National FFA Organization honors FFA members who show the utmost dedication to the organization through their desire to develop their potential for premier leadership, personal growth, and career success through agricultural education. The American FFA Degree is bestowed upon a select group of students in recognition of their years of academic and professional excellence. Each year less than one percent of the FFA membership receives the American FFA Degree. This year 4,136 American Degrees were awarded, with 126 of those recipients being from Iowa.
Blake Courtney was awarded the American FFA Degree at the 93rd Virtual National FFA Convention & Expo on October 27th. Courtney has been an active member of the Decorah FFA and met the requirements for the highest degree through the FFA. Each recipient of the American FFA Degree will receive a gold American FFA Degree key and certificate.
The requirements
To be eligible, FFA members must have earned and productively invested $10,000 through a supervised agricultural experience program in which they start, own, or hold a professional position in an existing agricultural enterprise or earned and productively invested $2,000 and worked 2,250 hours in excess of scheduled class time. Recipients must also complete 50 hours community service, demonstrate outstanding leadership abilities and civic involvement, and have a good academic record.
Blake Courtney
Blake is the son of Scott and Amy Courtney. He is attending the University of Northern Iowa and is graduating this November. He will be starting full time employment at Viking State Bank in Decorah. For his degree he accurately kept records on his dairy cattle entrepreneurship which included the cattle he owned and showed at the local, state, and national levels. It also included various cattle he sold and marketed throughout the Midwest.
"I am honored to be part of such a unique group of individuals who have been able to complete the requirements for the American FFA Degree," commented Blake Courtney. "It has been a goal of mine since entering the FFA to achieve this status. I believe this says wonderful things about the program we have built here at Decorah and the resources we have available to us in the Northeast District and state of Iowa. These three groups have transformed me into who I am today, and I encourage all of our youth to join FFA for this reason, and many more. The future is bright because of the leaders who take initiative in the FFA. I'd like to thank my friends, fellow members, my family, Mr. Twedt, and Ms. Bruvold for instilling my core values and encouraging me to shoot to achieve this award."
Courtney is the 21st member of the Decorah FFA who has earned this degree. Other Decorah FFA members who have earned this degree include Aaron Lovstuen, 1996-97; Sam Murray, 1997-98; Jacob Groth, 2000-01; Jeremy Peake, 2000-01; Ryan Holthaus, 2001-02; Kayla Hotvedt, 2003-04; Aric Yaw, 2003-04; Justin Holthaus, 2005-06; Mitch Hemesath, 2006-07; Gabriel Twedt, 2009-10; Dalton Frana, 2011-12; Danielle Fulsaas, 2012-13; Dustin Bigler, 2013-14; Andrew Luzum, 2013-14; Jordan Tietz, 2013-14; Aric Luzum, 2016; Isaac Luzum, 2016; Daiton Tietz, 2017; Hailey Nierling, 2019; and Ashley Schwartzhoff, 2019.