4th Graders Excel at the Noetic Learning Math Contest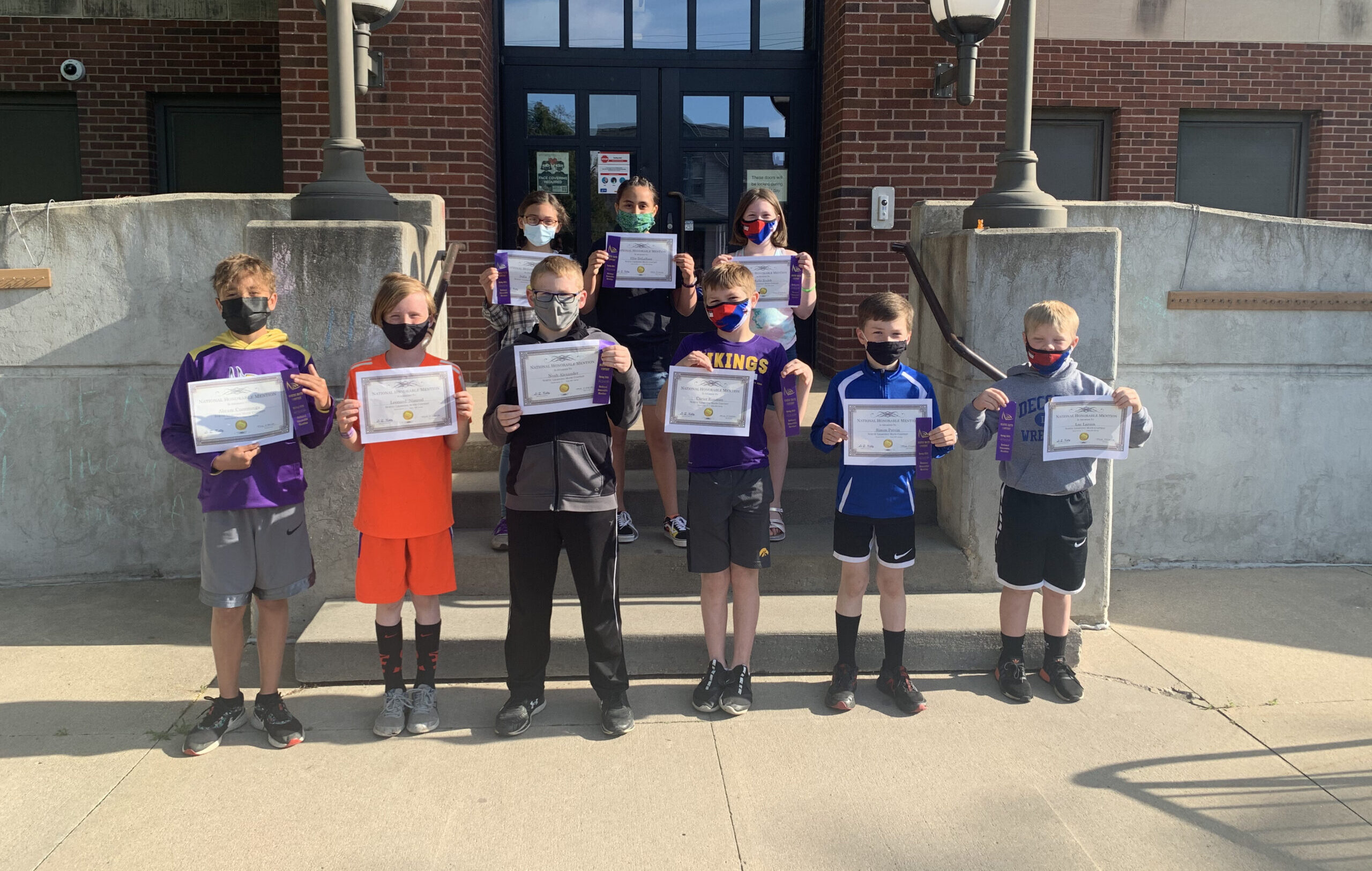 News
May 16, 2021
On April 15th, thirteen 4th grade students from Carrie Lee Elementary Extended Learning Program led by Mrs. Kari O'Hara competed in the Noetic Learning Math Contest.
Noetic Learning Math Contest is a national mathematics contest for elementary and middle school students. The goal of the competition is to encourage students' interest in math, to develop their problem-solving skills, and to inspire them to excel in math. More than 23,200 students representing 638 school teams across the country took part in this spring's contest.
Austin Bohner was the team winner and won the National Honor Roll title. Also winning the National Honor Roll title was Christian Volz.
The following students received National Honorable Mention, awarded to approximately the top 50% of participating Mathletes: Abram Cummings, Carter Rissman, Ellie DeLaRosa, Leonard Nimrod, Luc Larson, Noah Alexander, Simon Potvin, and Sofia Hageman. All other students received a participation certificate for their great effort.
O'Hara commented, "Congratulations to all the winners! The contest results demonstrate the students' excellent problem-solving skills and math talents. They also show that the students can rise to the occasion and can meet the challenge."
More detailed information about the Noetic Learning Math Contest can be found at http://www.noetic-learning.com/mathcontest.