Decorah FFA Chapter Celebrates National FFA Week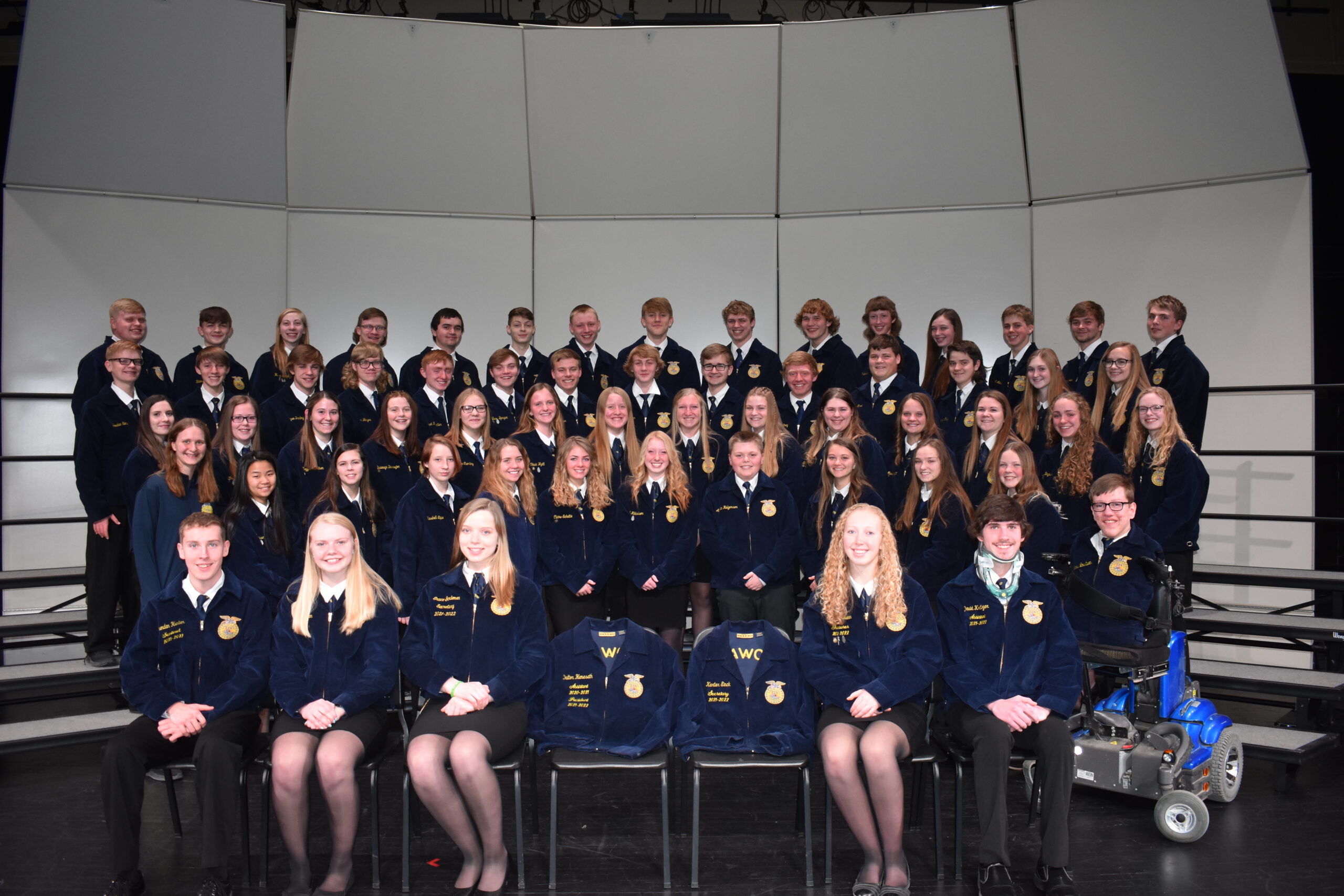 News
By: Kaia Franzen, Reporter
The Decorah FFA will celebrate National FFA Week from February 19 through February 26, 2022. Throughout the week, FFA members, alumni, sponsors, and chapters sraise awareness about the FFA organization and the daily impact it has on its members. Agricultural education allows FFA members to achieve premier leadership, personal growth, and career success.
Decorah chapter members will engage in four dress-up days throughout the week to promote FFA. These days are as follows: Tuesday, Feb. 22 – USA Day, Wednesday, Feb. 23 – FFA Shirt Day, Thursday, Feb. 24 – Hat Day, and Friday, Feb. 25 – Farmer Day. To promote FFA and encourage others to join, the organization is inviting all Decorah High School students to participate. "We're constantly searching for new members to join our chapter, and we encourage everyone to participate in FFA week and understand that FFA is about more than agriculture and farming," said chapter sentinel Brendan Hunter.
There are currently sixty-six members in the Decorah FFA. The chapter organizes programs all year to help grow leaders, build communities, and strengthen agriculture. The Decorah FFA will have its annual FFA Awards Program on Thursday, March 24, 2022, to honor all the year's accomplishments. The general public is invited to attend. Tickets and further information can be obtained by contacting any Decorah FFA member or the high school FFA advisor, Joni Bruvold.
The Decorah FFA will also be hosting the Northeast District FFA Convention on Saturday, March 12, 2022, at Decorah High School. Forty FFA chapters from Northeast Iowa will be competing in these events as students showcase their agricultural, communication, and leadership skills. FFA contests will begin at 9 am and are open to the general public to attend.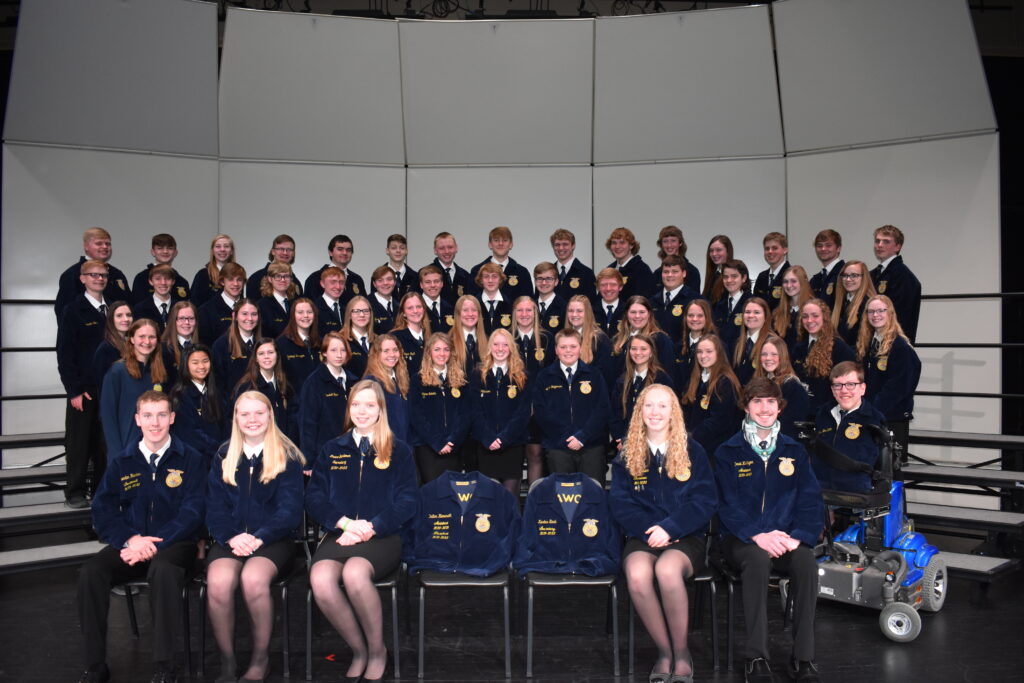 Decorah FFA Chapter 2021-2022 – Members and Advisor Photo
Row 1: 2021-2022 Decorah FFA Officer Team (l-r): Brendan Hunter, Kaia Franzen, Grace Gerleman, Dalton Hemesath (represented by FFA jacket), Karter Einck (represented by FFA jacket), Sage Wedmann, David Kreitzer
Row 2 (l-r): Joni Bruvold (advisor), Melia Kruse, Annica Hansen, Rashell Lippe, Kallie Mincks, Claire Schutte, Rachel Mikkelson, Austin Helgerson, Dahlyn Headington, Morgan Moen, Elora Schnitzler, Anders Lovstuen
Row 3:(l-r): Chezny Ryant, Brittney Ehrie, Maggie Lovstuen, Braunwyn Darrington, Kiele Eberling, Olivia Wyatt, Addison Wemark, Ciara Wedmann, Alex Irwin, Brooke Anfinson, Mara Wyatt, Grace Stortz, Annika Brynsaas, Kyleigh Batterson
Row 4 (l-r): Jordan Sims, Jeramiah Rediske, Camren Darling, Kolton Werges, Derek Tieskoetter, Lacie Bjergum, Brayden Reiser, Kaid Headington, Cade Averhoff, Brody Courtney, Bryss Ehrie, Logan Frye, Olivia Christopher, Chloe Reiser
Row 5 (l-r): Gavin Sims, Blaine Leidahl, Hannah Schnitzler, Landen Marlow, Justin Nierling, Travis Nordheim, Carter Schmelzer, Carson Wemark, Brody Anfinson, Dalton Zidlicky, Dylan Elsbernd, Kayleigh Smith, Creed Monroe, Ryan Johanningmeier, Caiden Bruns
Absent from photo: Bridget Bentley, Doug Bentley, Karter Einck, Dalton Hemesath, Christopher Larson, Hunter Quandahl, and Emmit Stemper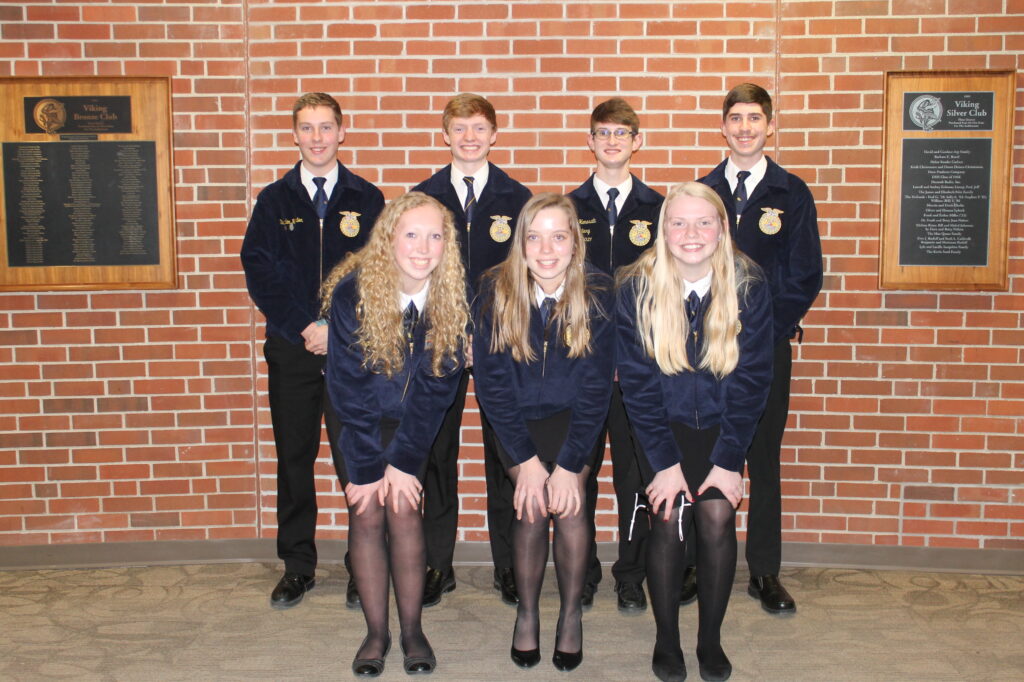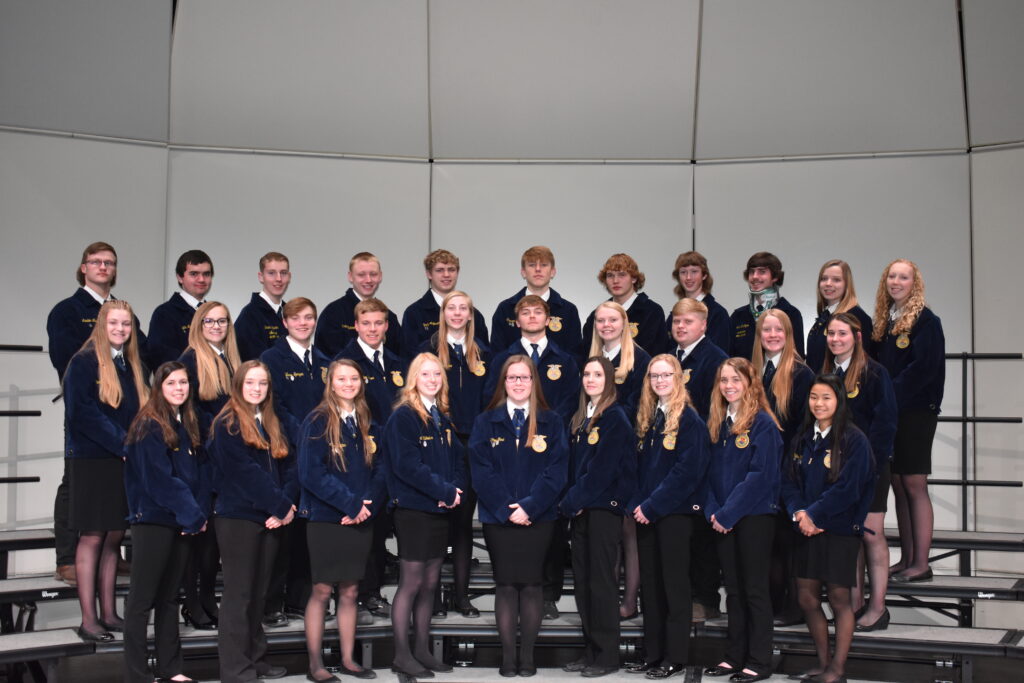 Decorah FFA 2021-2022: 9th & 10th graders
Row 1 (l-r): Rashell Lippe, Claire Schutte, Austin Helgerson, Elora Schnitzler, Mara Wyatt, Grace Stortz, Anders Lovstuen
Row 2 (l-r): Braunwyn Darrington, Brooke Anfinson, Kiele Eberling, Kolton Werges, Derek Tieskoetter, Brody Courtney, Olivia Christopher, Olivia Wyatt, Ciara Wedmann, Annika Brynsaas
Row 3 (l-r): Camren Darling, Cade Averhoff, Jeramiah Rediske, Jordan Sims, Blaine Leidahl, Travis Nordheim, Kayleigh Smith, Creed Monroe, Caiden Bruns, Bryss Ehrie, Logan Frye, Kaid Headington
Absent from photo: Bridget Bentley, Doug Bentley, Christopher Larson, Hunter Quandahl