Fifteen DHS Students Selected to All-State Music Ensembles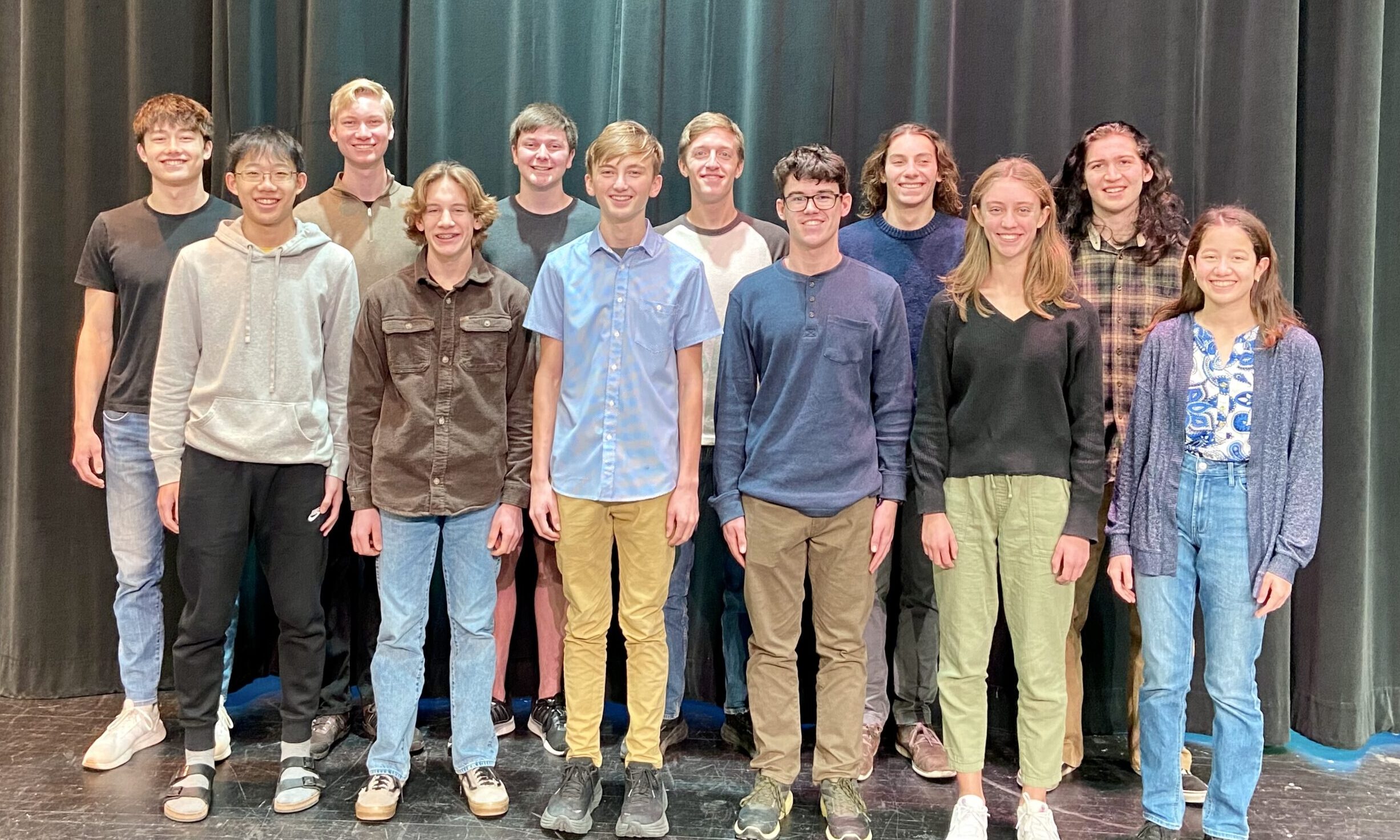 News
On Saturday, October 21 at Independence High School, 50 Decorah High School musicians participated in the Iowa All-State Music auditions. The students prepared difficult musical selections and then competed for spots in the All-State ensembles with students from East Central and Northeast Iowa, including Dubuque and Cedar Rapids area schools.
Fifteen Decorah students were selected as members of the 2023 ensembles: Lucas Arendt, viola; Aitor Cuevas, trumpet; Connor Evelsizer, tenor voice; Gabriel Hiner, bass voice; Liam Huang, violin; Andy Kruger, tenor voice; Naomi Kutz, violin; Simon Kutz, cello; Alex McGohan, percussion; Lauren Severtson, violin; Ezra Vorvick, string bass; and Grant Zilka, baritone saxophone (alternate)
The concert will be broadcast on Iowa PBS on Thanksgiving, Thursday, November 23 at 7:00 p.m.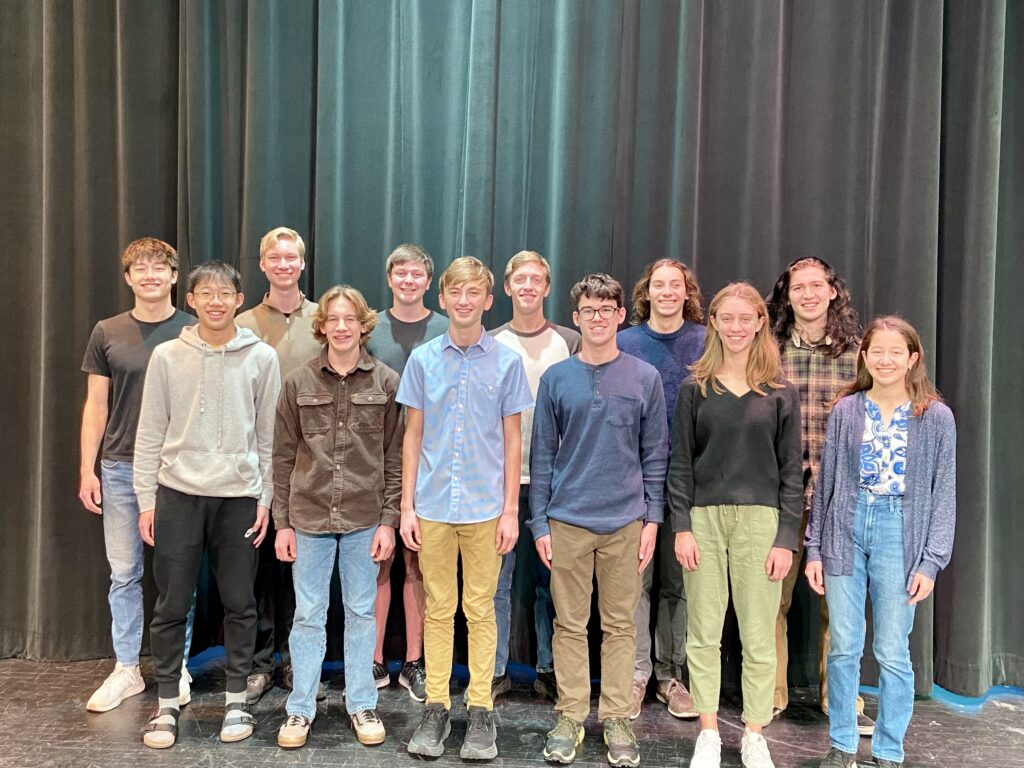 Front Row (l-r): Liam Huang, Violin; Grant Zilka, Baritone Saxophone Alternate; Andy Kruger, Tenor Voice; Luke Arendt, Viola; Lauren Severtson, Violin; Naomi Kutz, Violin.
Back Row (l-r): Simon Kutz, Cello; Alex McGohan, Percussion; Connor Evelsizer, Tenor Voice; Gabe Hiner, Bass Voice; Aitor Cuevas, Trumpet; Ezra Vorvick, String Bass.