Nolan Jacobsen Named Norman C. Bradish Scholarship Recipient for 2021-22 School Year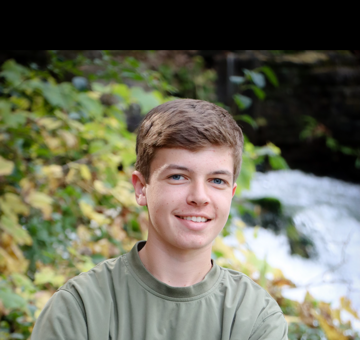 News
Decorah High School has named Nolan Jacobsen as the recipient of the Norman C. Bradish Scholarship for the 2021-2022 school year. Norman Bradish created a scholarship to be awarded to a male graduate of Decorah High School who possesses high academic ability and curiosity, is liked by peers and adults, and displays high standards of character. The recipient must agree to attend a non-religious college outside the state of Iowa. In addition, the student must remain unmarried until finishing his studies.
Jacobsen is currently still deciding where he will attend college, but he plans to major in aerospace engineering. He has been very active at Decorah High School and in the Decorah community. He has successfully completed numerous college credit and AP courses. He was selected as a member of the Iowa All-State Honor Choir during his junior and senior years and has contributed to top honors awarded to choir groups. Jacobsen has also participated widely in the DHS speech and drama program, performing for musicals and variety shows as well as participating in the Iowa All-State Large Group Speech contest his sophomore, junior, and senior years. He was a member of the boys' tennis team his junior year and plans to participate again his senior year. Jacobsen was also a part of the boys' cross country team his senior year and is a member of the DHS chapter of National Honor Society.
Nolan Jacobsen is the son of Kathleen and the late Kalen Jacobsen.