DHS Speech Students Perform Well at State Contest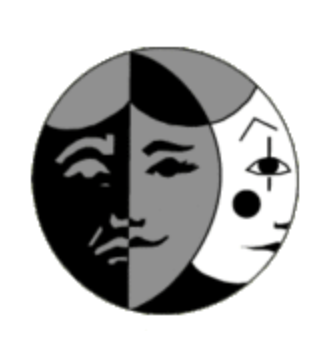 News
Decorah High School's individual speech participants—coached by Molly Holkesvik, Gabriel Twedt, Carrie Kauffman, Rachel Breitenbach-Dirks, and Lyra McKnight—competed Saturday, March 12, at Clear Lake High School. Around 45 students participated in the contest. Out of Decorah's 49 performances, 41 received I (excellent) ratings.
The directors shared, "We are always so pleased with the personal growth we get to witness through the course of the individual speech season. Our students brought a lot of professionalism, heart, and talent to this contest."
All-State nomination results will be posted after 4 pm on Monday, March 14.
Results for Decorah Speech Performers Grades 10-12 Receiving a I (excellent) rating:
Original Oratory: Nat Roberts, Nadia Johnson
Public Address: Jenna Hartz, Anya Lovstuen, Kathryn Kelly
Expository Address: Ellen Rooney, Annika Franzen, Gabriel Hiner
Storytelling: Nadia Johnson, Ramsey Zilka
Prose: Danielle Rix, Sophia Christman
Poetry: Kathryn Kelly
Review: Braunwyn Darrington
Literary Program: Alex McGohan, Grace Bachelder
Solo Musical: Dylan Muhlbauer, Ella Grouws, Mikiah Krieg
Acting: Ada Lovelace, Ellen Rooney, Alex Kane
After Dinner Speaking: Joe Stammeyer, Landan Folkedahl
Spontaneous Speaking: Anya Lovstuen, Landan Folkedahl
Radio News: Simon Kutz
Individual Improv: Jake Magner, Cori Timm
Results for Decorah Speech Performers Grades 10-12 Receiving a II (good) rating:
Storytelling: Hayley Stowe
Prose: Wyatt Hackman
Poetry: Koryn Bakken
Spontaneous Speaking: Michael Njus
Individual Improv: Nat Roberts
Results for Decorah Speech Performers Grade 9 Receiving a I (excellent) rating:
Original Oratory: Natalie Goodner, Gwen Thompson
After Dinner: Davis Coppola
Prose: Evynne Downing, Margret Zook
Literary Program: Alex McGohan
Improvisational Acting: Jack Sovern
Radio: Karmyn Bakken
Public Address: Grace Blikre, Andy Kruger
Poetry: Elsa Johnson
Expository Address: Elliana Brodbeck
Storytelling: Margret Zook
Results for Decorah Speech Performers Grade 9 Receiving a II (good) rating:
After Dinner: Ezra Vorvick
Solo Musical: Gwen Thompson
Review: Grace Blikre