Pride of the Vikings marching band will perform for the public October 7th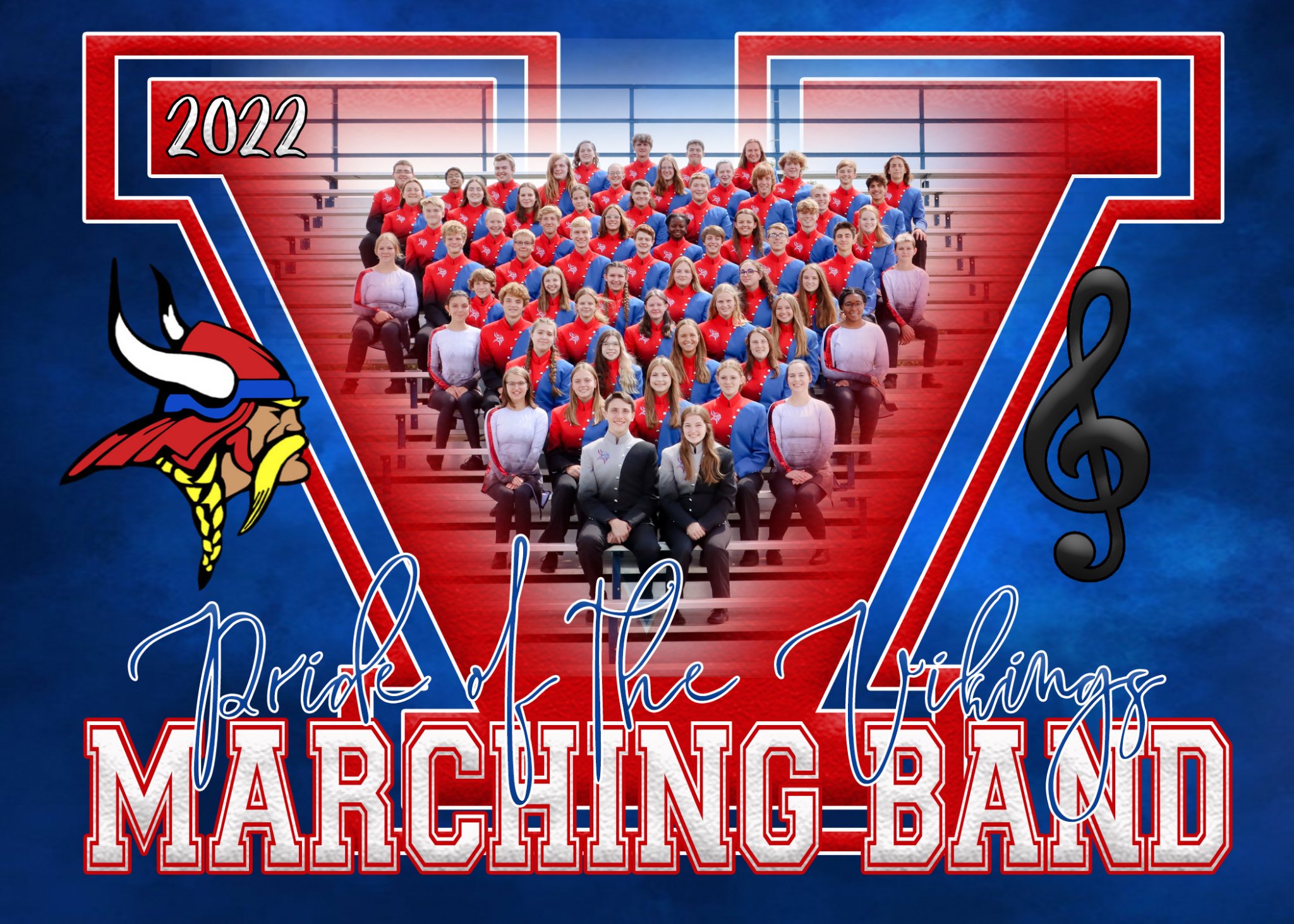 News
The Pride of the Vikings marching band will be holding a public performance on Friday, October 7th at 2:30 pm at Vikings Stadium. They will feature their 2022 show Night Watch, a musical production darkly agitated with suspense that describes the mystery and exotics of the night. This production concludes with highly energetic themes that dramatically portray the beginning of a new day.
The musicians are enthusiastic about this public performance as it helps them prepare for the Iowa High School Music Associations' State Marching Festival. On Saturday, October 8th, the band will travel to Dubuque Senior High School to compete at this festival.
The Pride of the Vikings marching band is under the direction of Dustin Bliven, Matt Cody, and Emily Hahn. Color guard is under the direction of Laurie Walter, and percussion is under the instruction of Kassidy Steines. Music arrangements are by Jay Dawson, the drill design was created by Andy Clausen, and the color guard choreography was designed by Abigail Toussaint and Jenna Hartz.
Bliven stated, "I'm really excited and proud of this year's marching band. They have really stepped it up, and I can't wait for the public to see our performance!"