Decorah FFA Chapter Celebrates National FFA Week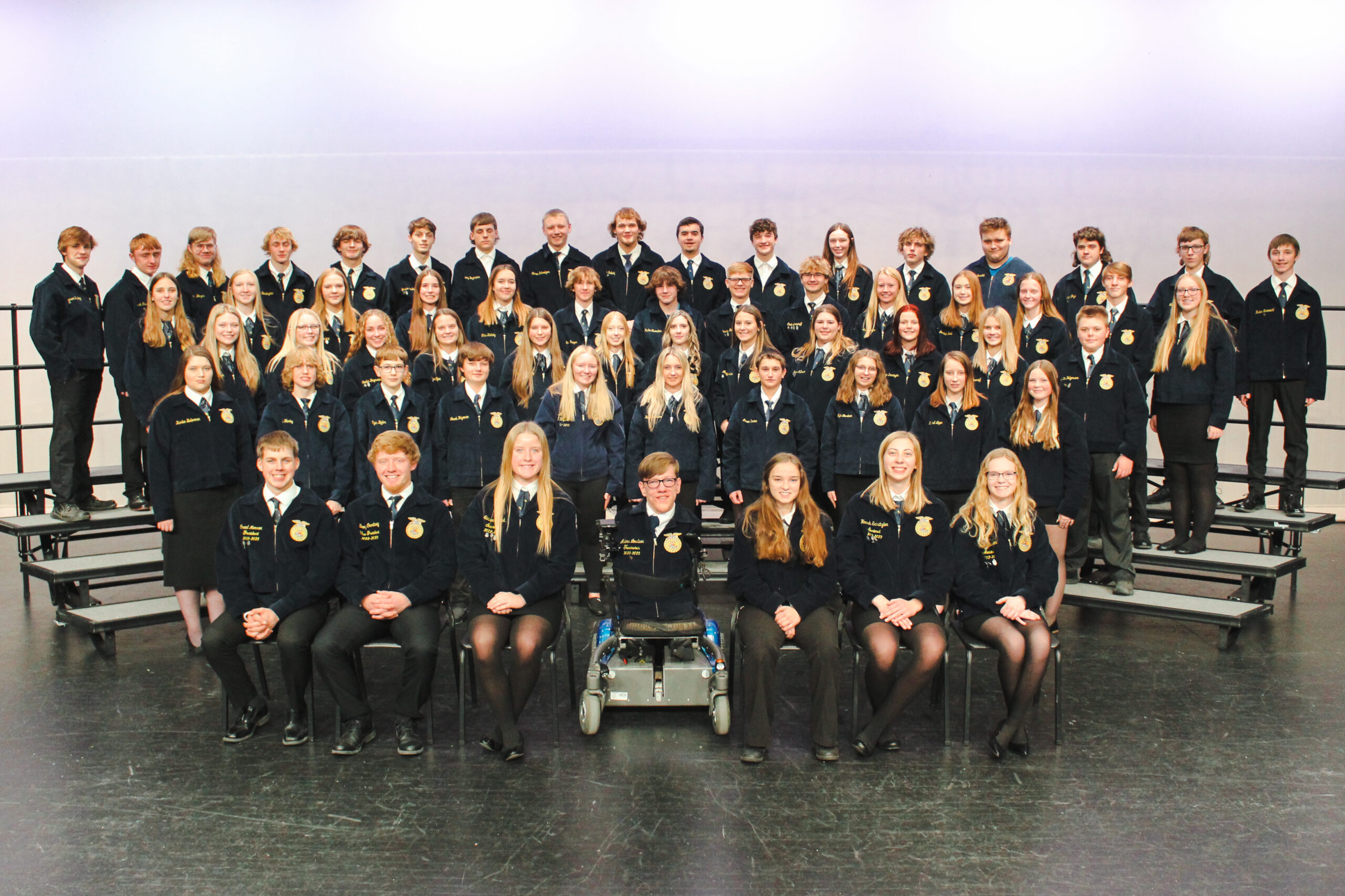 News
By Morgan Moen, Decorah FFA Reporter
The Decorah FFA will celebrate National FFA Week from February 18 through February 25, 2023. Throughout the week, FFA members, alumni, sponsors, and chapters all over the country will raise awareness about the FFA organization and the daily impact it has on its members. Agricultural education allows FFA members to achieve premier leadership, personal growth, and career success.
"FFA has expanded from just being about agriculture and farming. Our chapter is always looking to pursue more activities and recruit new members. As a chapter, we encourage everyone to engage in FFA week activities," said president Creed Monroe.
The Decorah FFA Chapter works to create a positive impact on the members' futures by preparing them with leadership skills, personal growth opportunities, and a successful career. Members have opportunities to participate in career and leadership development events. This past year, members have competed in various activities and contests including dairy cattle and dairy products evaluation; parliamentary procedure; conduct of meetings; public speaking contests; agronomy; food science; nursery landscaping; ag mechanics; floriculture; livestock judging; record keeping; soil judging; and attending the district, state, and national conventions. The chapter organizes programs all year to help grow leaders, build communities, and strengthen agriculture.
There are currently sixty-two members in the Decorah FFA. The group will have its annual FFA Awards Program on Thursday, March 23, 2023, to celebrate all the year's accomplishments. The general public is invited to attend. More information can be obtained by contacting any Decorah FFA member or the Decorah FFA advisor Joni Bruvold.