DMS and DHS choirs present "Why We Sing" at DHS on March 7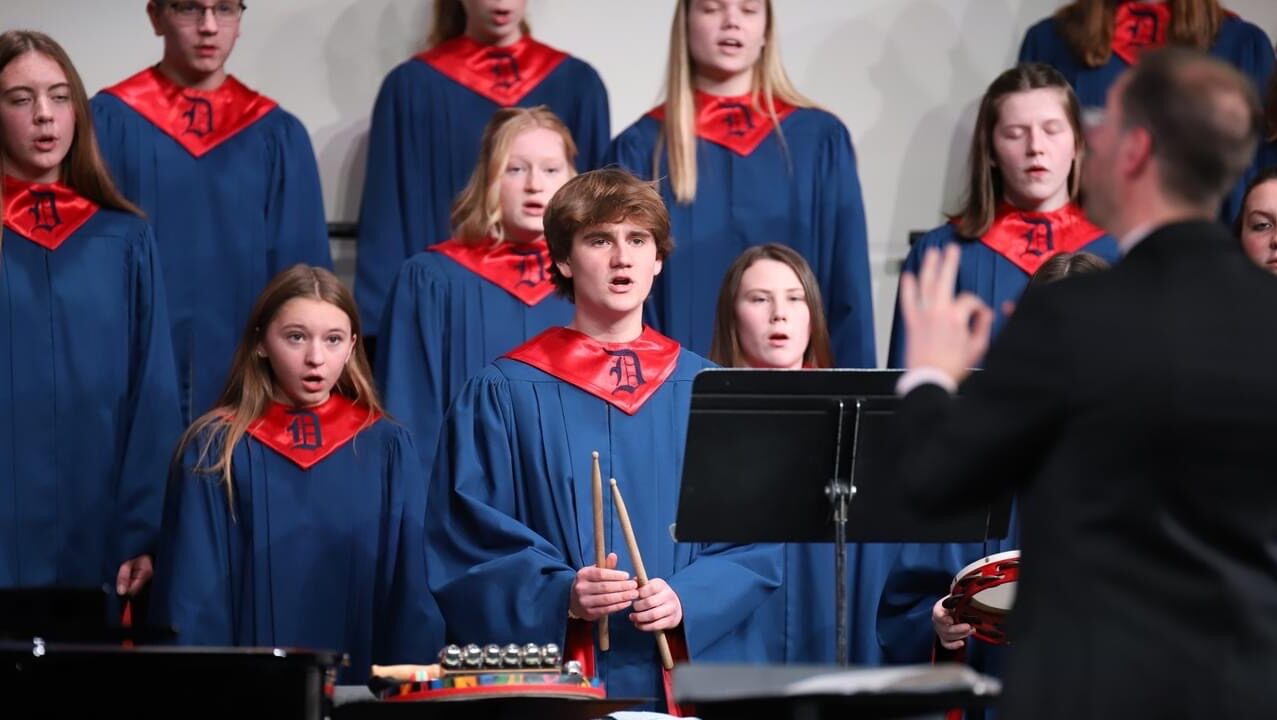 News
At times in our lives, we lean on music to express what is felt inside–what is brewing just beneath the surface or, in other times, what is radiating from us. These moments occur during grief, happiness, hope, and celebration. Additionally, all of us have experienced hearing a song and being transported back to another time in our life: a popular song from a TV show when we were young, a family road trip song, a song shared at a family member's funeral, "Pomp and Circumstance" from high school commencement, and the list goes on and on.
On Tuesday, March 7 at 7:30 p.m. in the Decorah High School auditorium, the Decorah Middle School Seventh and Eighth Grade Choir will combine with the Decorah High School choirs to celebrate "Why We Sing." This concert program uses music to comment on times in our lives of challenge and celebration, to encourage us to embrace these moments, and to hear the messages as we explore why we sing.
Pieces shared at the concert will include "I'd Like to Teach the World to Sing," "Over the Rainbow," "Where the Light Begins," "You Will Be Found" from Dear Evan Hansen, and "Requiem," a song written in response to the 2004 Asian tsunami.
The concert is free and open to all.