Spots Available for Music Booster's Annual Craft Show and Bake Sale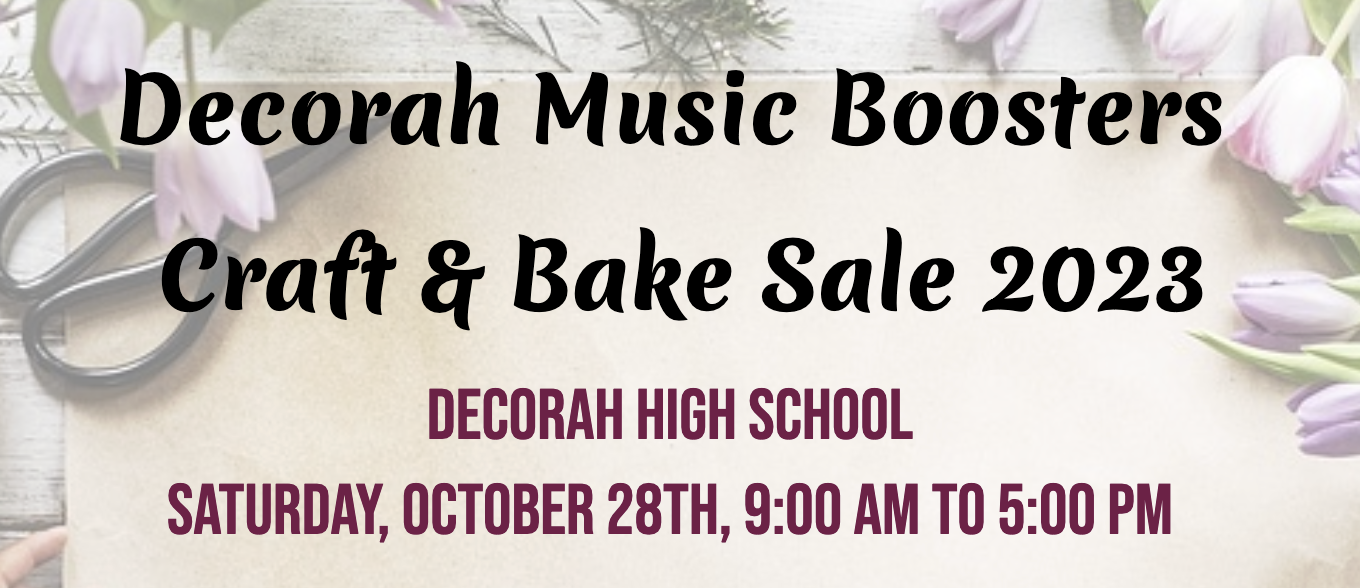 News
Decorah Community School District's Music Booster's Craft Show and Bake Sale will be held on Saturday, October 28th. This annual event is a major fundraiser for this group that supports music throughout Decorah schools.
Seven spots are still open for vendors of handmade crafts and four are left for non-handmade vendors.
The event website will direct interested parties on how to register online: Decorah High School Music Boosters Craft Show
Contact Denise Gulrud at denise.gulrud@decorah.school with any questions.