Decorah High School's Pride of the Vikings Marching Band Releases Details about Upcoming Performances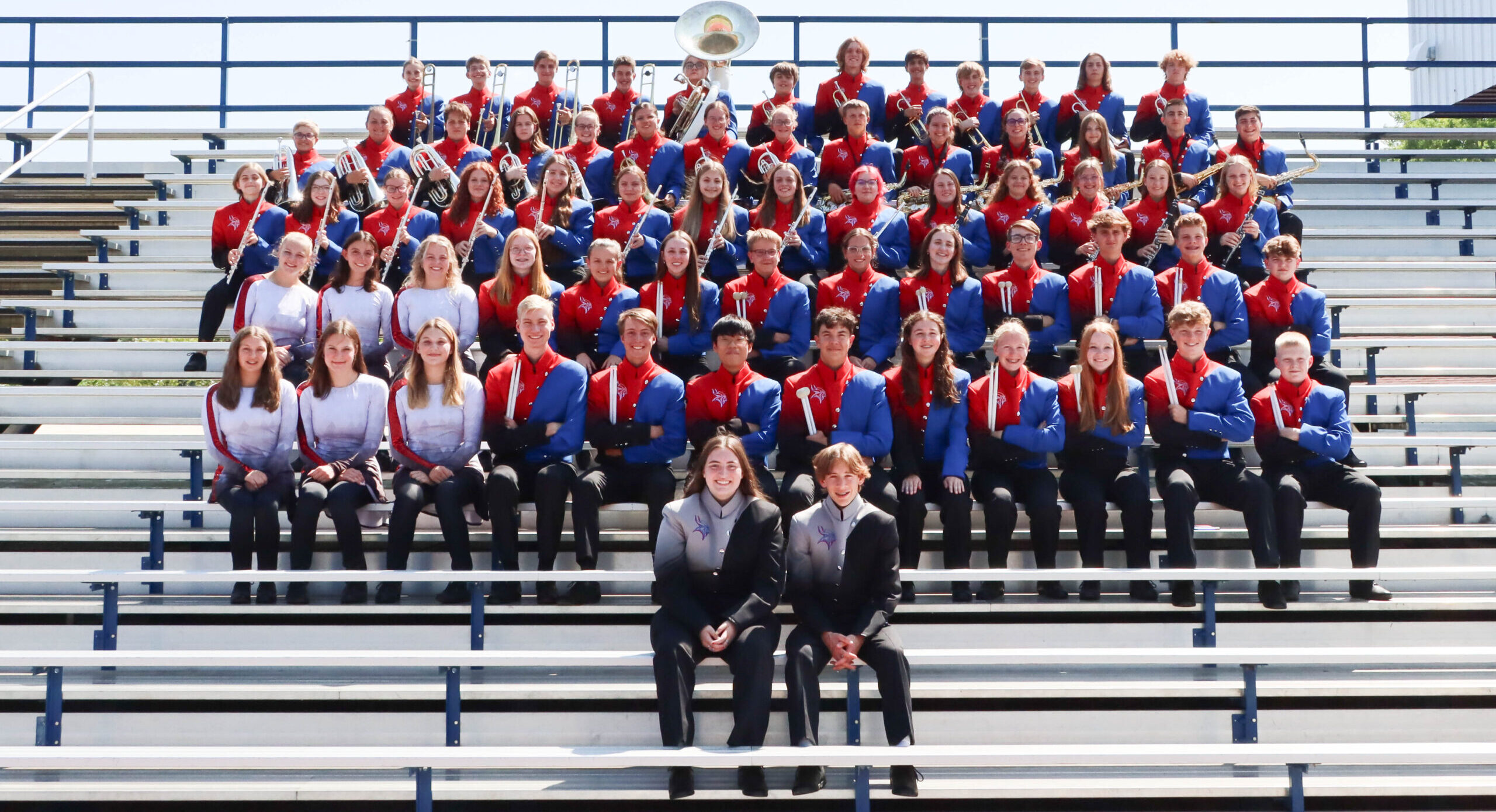 News
On October 7, 2023, the Pride of the Vikings (POV) Marching Band will be performing at the Iowa High School Music Association's Marching Band Festival.  Their performance will take place at 11:25 am at the Waterloo Memorial Stadium at 1320 Katoski Drive, Waterloo, Iowa.  After this performance, this year the marching band will continue to travel down to Muscatine High School, located at 2705 Cedar Street, Muscatine, Iowa, to compete at 7:45 pm at the Muskie Marching Invite.  Admission for these performances are $10 adults, $7 for senior citizens (62+), and $5 K-12 students.  
The POV Marching Band would also like to invite parents and the community to watch the band's performance on October 6th at 2:30 pm at Viking Stadium. This performance will help prepare band members for the following day's performances. The band is also extremely excited to have students from John Cline in attendance, too.
This year's marching show is entitled "Thor's Hammer" and features music from composer Randall Standridge. Soloists for this year's show include Lucas Hanson, trombone; Aitor Cuevas, trumpet; Amelia Wadsworth, mellophone; Brenna Parker, alto saxophone; Jensen Korsness, color guard; and Alex McGohan, snare drum. The color guard choreography was created by Abigail Toussaint, Jensen Korsness, Evon Leitz, and Kiele Eberling. The drill was designed by Andrew Classen from Drake University.
The Pride of the Vikings marching band is under the direction of Dustin Bliven, Matt Cody, and Emily Hahn. The drumline is under the direction of Kassidy Steines, and the color guard is under the direction of Laurie Walter. This year's drum majors are Elizabeth Pritchard and Grant Zilka.
Mr. Bliven stated, "This year's marching band has been a blast. These wonderful musicians have worked hard all season yet haven't been able to perform their show since September 1st. Because of this, we are really looking forward to our 2:30 pm community/John Cline performance and at the football game that evening. These performances will really help send us off the next day."
Bliven continued, "We have added a lot of new aspects to our show this year that have included a higher intensity drill and electronics.  The DHS band will be fully competing at the Muskie Marching Invite, which has not occurred in over 30 years.  We feel this is a great beginning to build upon our wonderful history and traditions we have here at Decorah.  We are looking forward to performing our best to wrap up our marching band season this Friday and Saturday."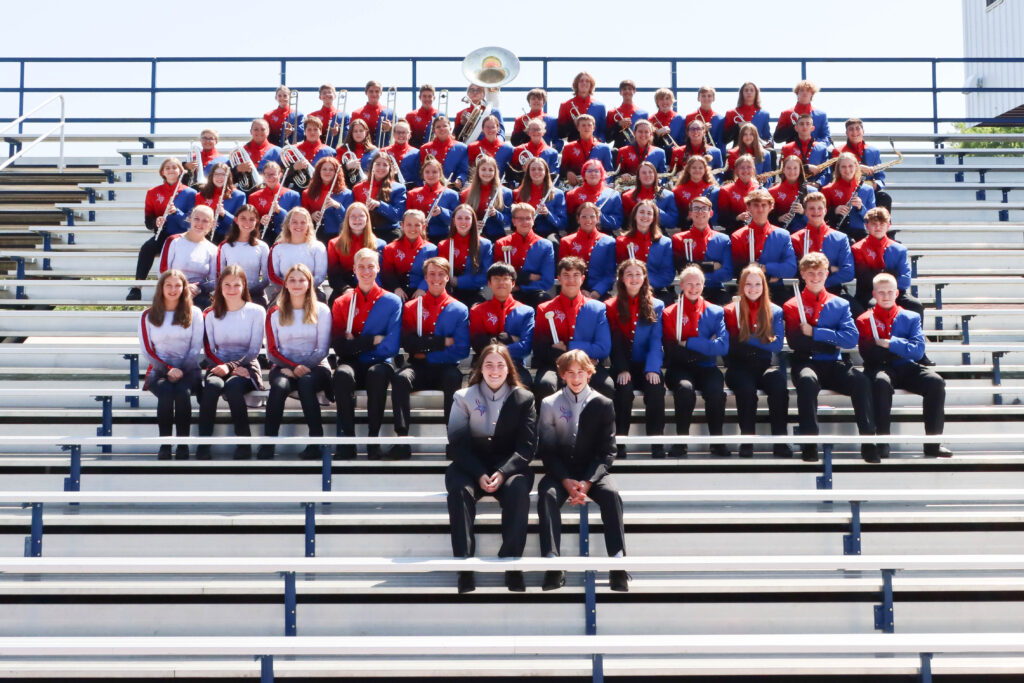 DHS Pride of the VIkings Marching Band 2023