Historical Society Helps Keep History of Area Schools Alive at Decorah High School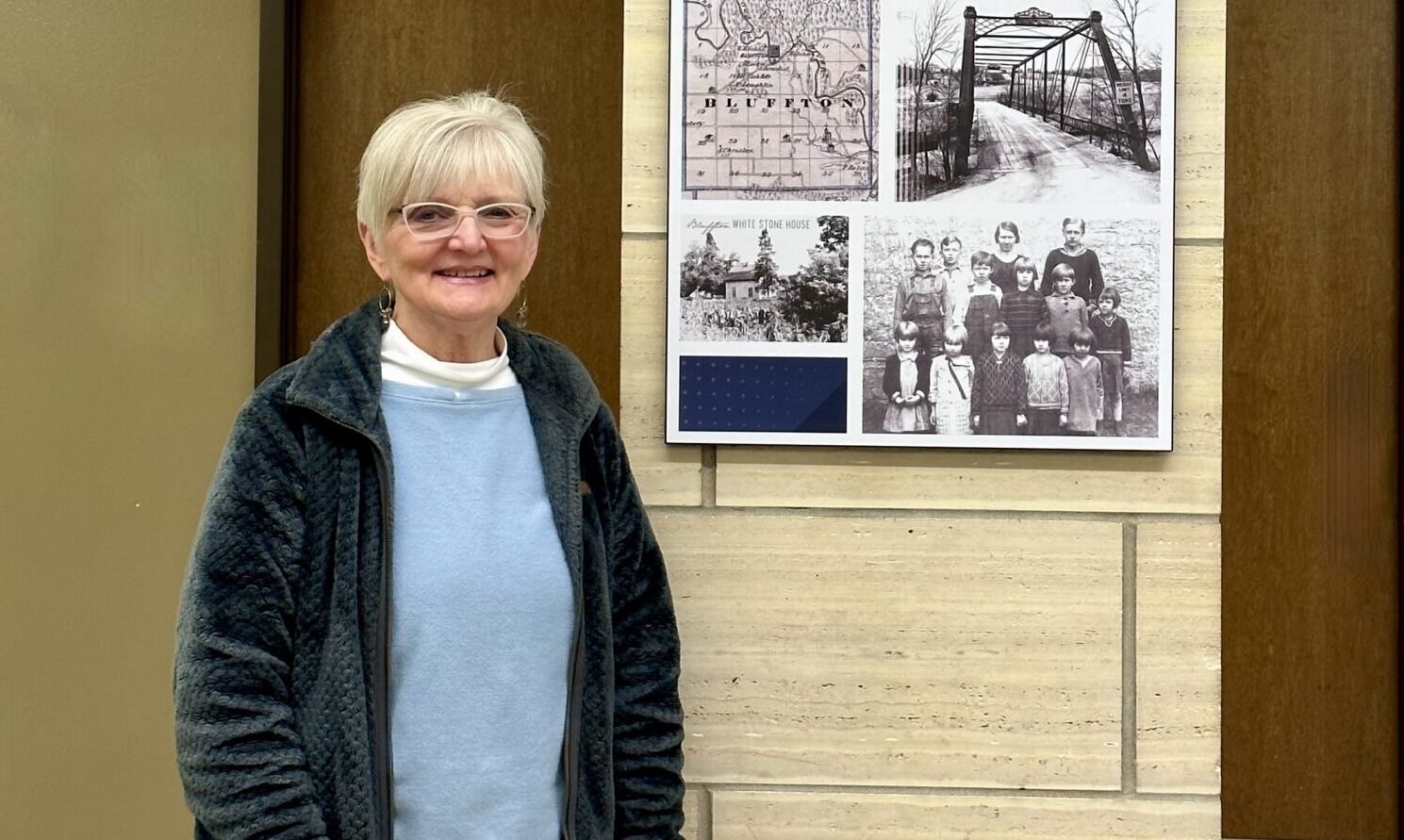 News
Walking around the commons area at Decorah High School now offers a history lesson of schools from the surrounding area. From Bluffton to Burr Oak and Nordness to North Winneshiek, thirteen regions are honored with photo collages displayed on the pillars of the DHS cafeteria and gym entrance.
Adam Riley, Associate Principal and Activities Director, wanted a way to pay tribute to the schools in our area. He knew contacting Elizabeth Lorentzen, currently on the board of directors at the Winneshiek County Historical Society and formerly a Decorah art teacher for 42 years, would be just the person to help him with this project. "We can't thank Elizabeth and others from the Historical Society enough for the work that was put in to help this vision become a reality. Our commons area is a place where people from all over our school district come to gather, and we hope these photo boards can continue to help our students stay connected and have pride in the areas that their families come from," Riley said.
Lorentzen does research for the Historical Society, teaches the public about the architecture of Decorah, and writes for the society's newspaper. For this project she spent twenty-five hours researching each area and finding photos to represent them. "I really liked Adam's idea," Lorentzen remarked.
According to Lorentzen, there used to be community bands, baseball teams (from the 1890s to the 20s and 30s), and other events that drew people together. Gathering authentic photos helps with the identification of each of those places. She also shared that during the 1850s Winneshiek County had 225 country schools until a 1960s law forced consolidation of the schools. Locust School was in use the longest in the state of Iowa.
Elizabeth Lorentzen knows well the history of the area schools and was invested in the project because it was for the high school. "The photos are important because those areas still have a very personal feel for those residents," commented Lorentzen. "They are proud of where they come from."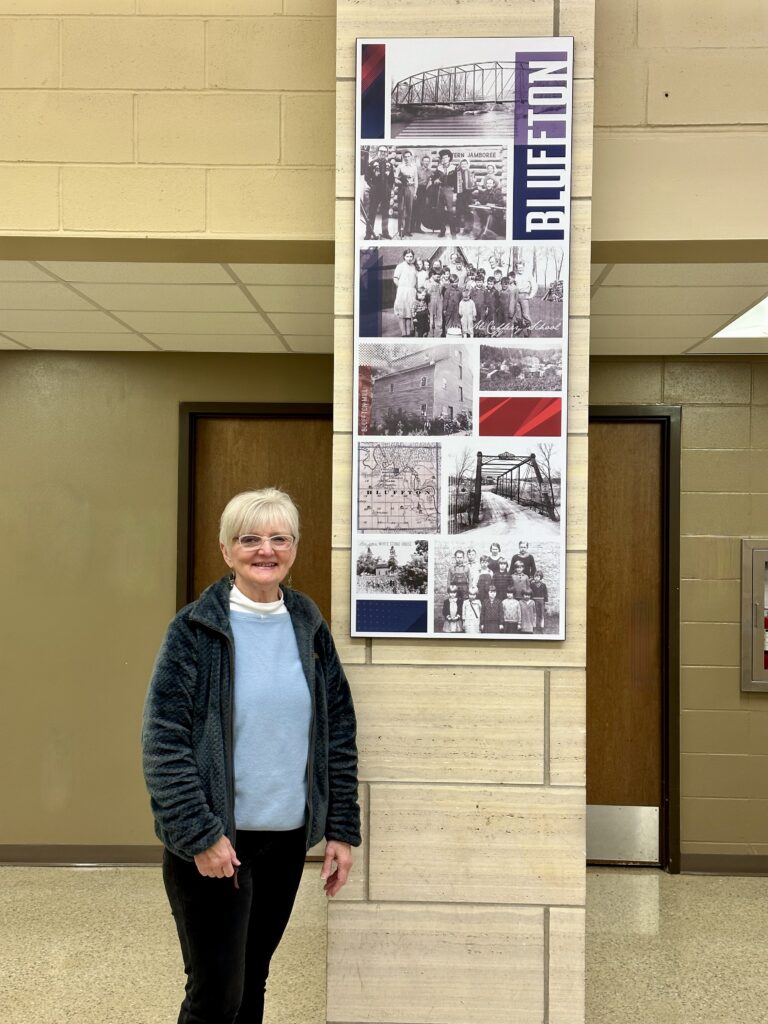 Elizabeth Lorentzen by one of the photo collages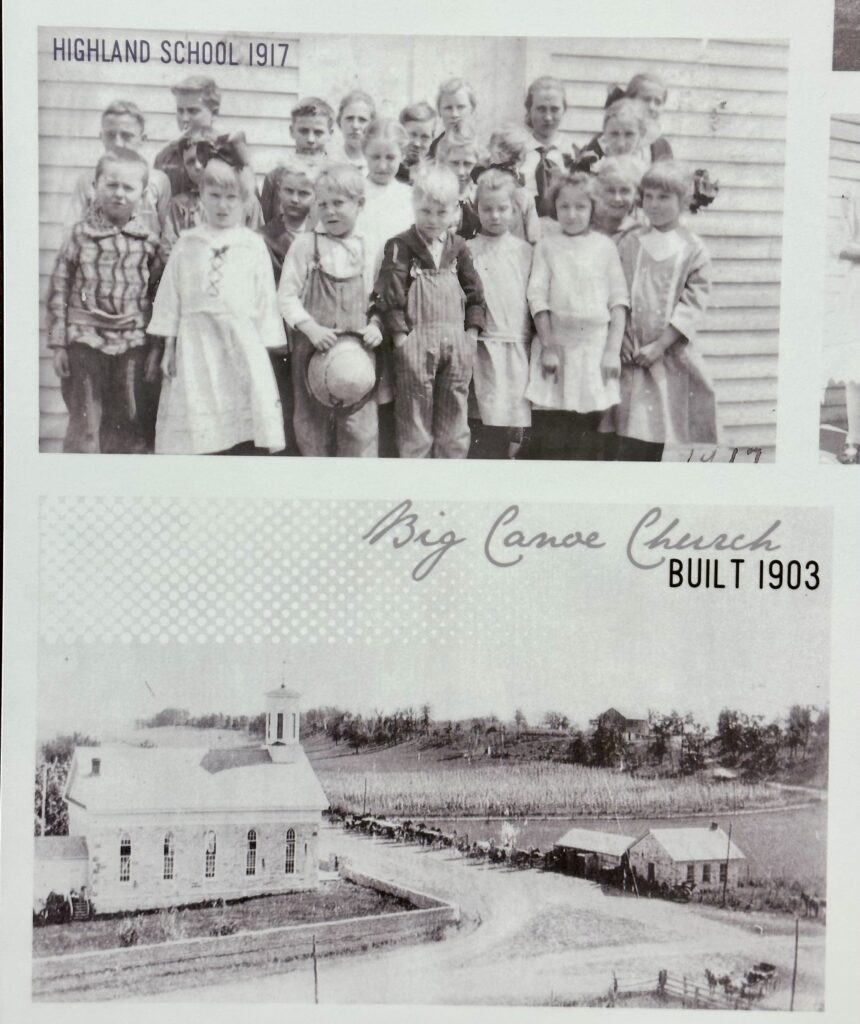 A close up of a section of the Highlandville collage