DHS/DMS Teacher-Librarian Shannon Horton Winner of "I Love My Librarian" Award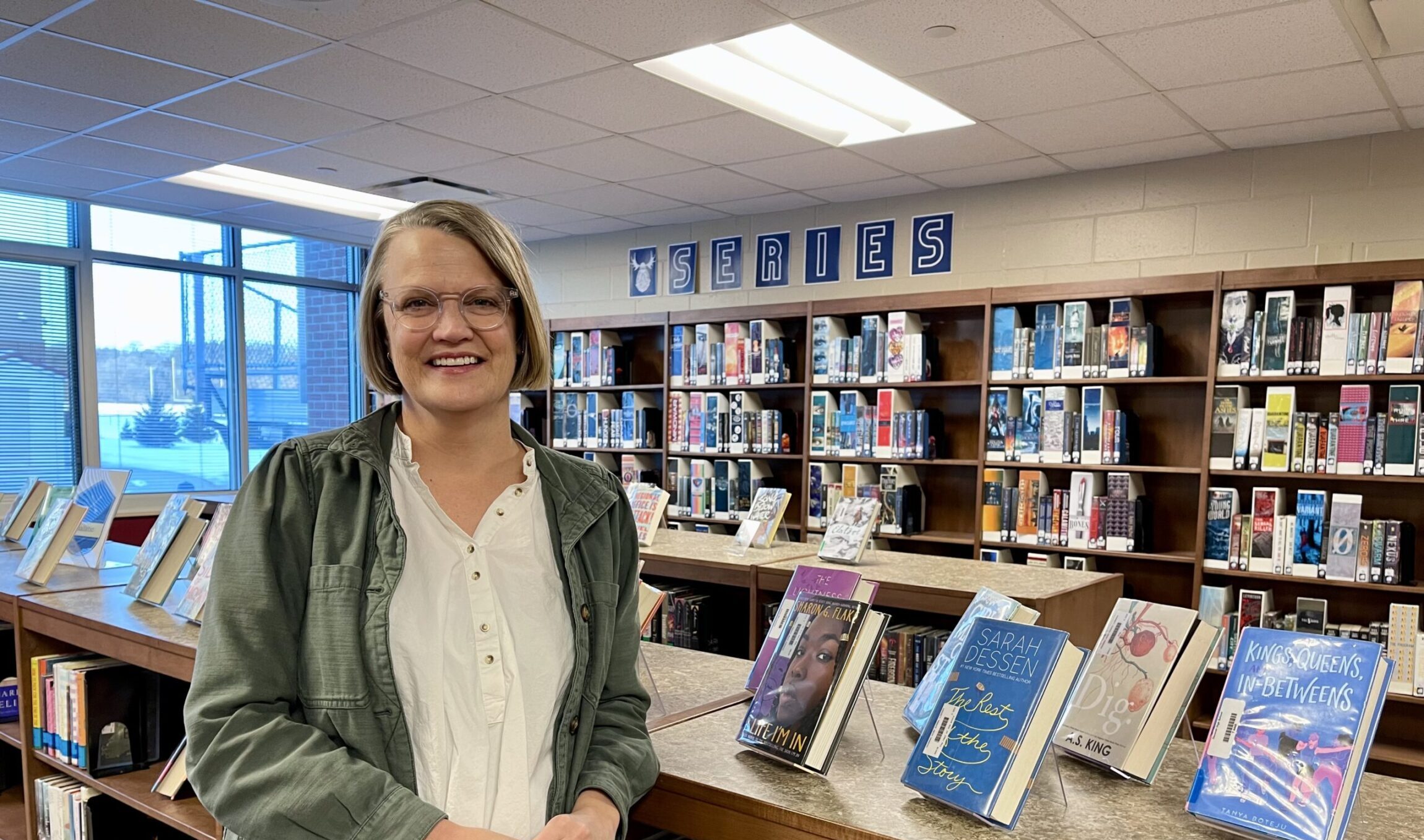 News
January 10, 2022
Today the American Library Association (ALA) announced 10 winners of the coveted "I Love My Librarian Award." Decorah High School and Middle School teacher-librarian Shannon Horton was one of 10 chosen from around the country. Honorees are exceptional librarians from academic, public, and school libraries who were nominated by patrons nationwide for their expertise, dedication, and profound impact on the people in their communities.
Horton's nomination included this statement: "She is fiercely dedicated to best practice in all areas of library science, whether that be teaching media literacy, finding ways for students to connect to books, adding more current titles to the collections, or vetting new technology tools to help teachers and students get the most out of their learning experiences."
"Even in these unprecedented times, our nation's librarians continue to empower their patrons, promote inclusion in their space and collections, and provide essential services for their communities," said American Library Association President Patty Wong. "Congratulations to this year's I Love My Librarian Award winners, who impact the lives of those they serve every day."
ALA received more than 1,300 nominations from library users for this year's award, which demonstrates the breadth of impact of librarians across the country. Hundreds of nominations focused on librarians' swift and effective response to the COVID-19 pandemic, from hosting virtual programs to distributing books and technology safely to those in need. This year's award recipients include three academic librarians, four public librarians, and three school librarians.
Honorees will each receive a $5,000 cash prize, a $750 donation to their library, and complimentary registration to ALA's LibLearnX. The virtual award ceremony will take place during the conference at 3:30 p.m. CT on Saturday, Jan. 22, 2022 and will be available to stream live at https://www.youtube.com/user/AmLibraryAssociation.