DHS Speech Students Perform Well at District Contest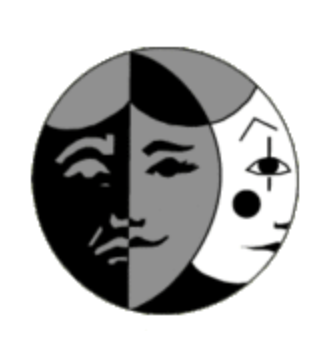 News
Decorah High School's individual speech participants—coached by Molly Holkesvik, Gabriel Twedt, Carrie Kauffman, Rachel Breitenbach-Dirks, and Lyra McKnight—competed Saturday, February 26th, at Dysart Middle School. Around 50 students participated in the contest. Out of Decorah's 59 performances, 52 received I (excellent) ratings.
The directors shared, "We are excited for our students to keep showing their great performance and speaking skills at State Contest in two weeks. We are proud of everything they are bringing to the table."
Individual Speech State Contest will be held at Clear Lake High School on Saturday, March 12th.
Results for Decorah Speech Performers Grades 10-12 Receiving a I (excellent) rating:
Original Oratory: Nat Roberts, Evon Leitz, Nadia Johnson
Public Address: Jenna Hartz, Anya Lovstuen, Kathryn Kelly
Expository Address: Ellen Rooney, Annika Franzen, Gabriel Hiner
Storytelling: Hayley Stowe, Nadia Johnson, Ramsey Zilka
Prose: Danielle Rix, Sophia Christman, Wyatt Hackman
Poetry: Jensen Korsness, Kathryn Kelly, Koryn Bakken
Review: Braunwyn Darrington
Literary Program: Alex McGohan, Grace Bachelder
Solo Musical: Dylan Muhlbauer, Ella Grouws, Mikiah Krieg
Acting: Ada Lovelace, Ellen Rooney, Alex Kane
After Dinner Speaking: Joe Stammeyer, Landan Folkedahl
Spontaneous Speaking: Anya Lovstuen, Landan Folkedahl, Michael Njus
Radio News: Simon Kutz, Rebecca Anderson
Individual Improv: Nat Roberts, Jake Magner, Cori Timm
Results for Decorah Speech Performers Grades 10-12 Receiving a II (good) rating:
Literary Program: Samantha Reilly
Review: Lexi Walker
After Dinner: Madi Castro
Radio News: Junior Battle
Results for Decorah Speech Performers Grade 9 Receiving a I (excellent) rating:
Original Oratory: Natalie Goodner, Gwen Thompson
After Dinner: Ezra Vorvick, Davis Coppola
Prose: Evynne Downing, Margret Zook
Literary Program: Alex McGohan
Improvisational Acting: Jack Sovern
Solo Musical: Gwen Thompson
Radio: Karmyn Bakken
Public Address: Grace Blikre, Andy Kruger
Poetry: Elsa Johnson
Expository Address: Elliana Brodbeck
Storytelling: Margret Zook
Review: Grace Blikre
Results for Decorah Speech Performers Grade 9 Receiving a II (good) rating:
Acting: Elliana Brodbeck, Becca Kane
Expository Address: Klaara Short