DHS students learn horticulture skills on campus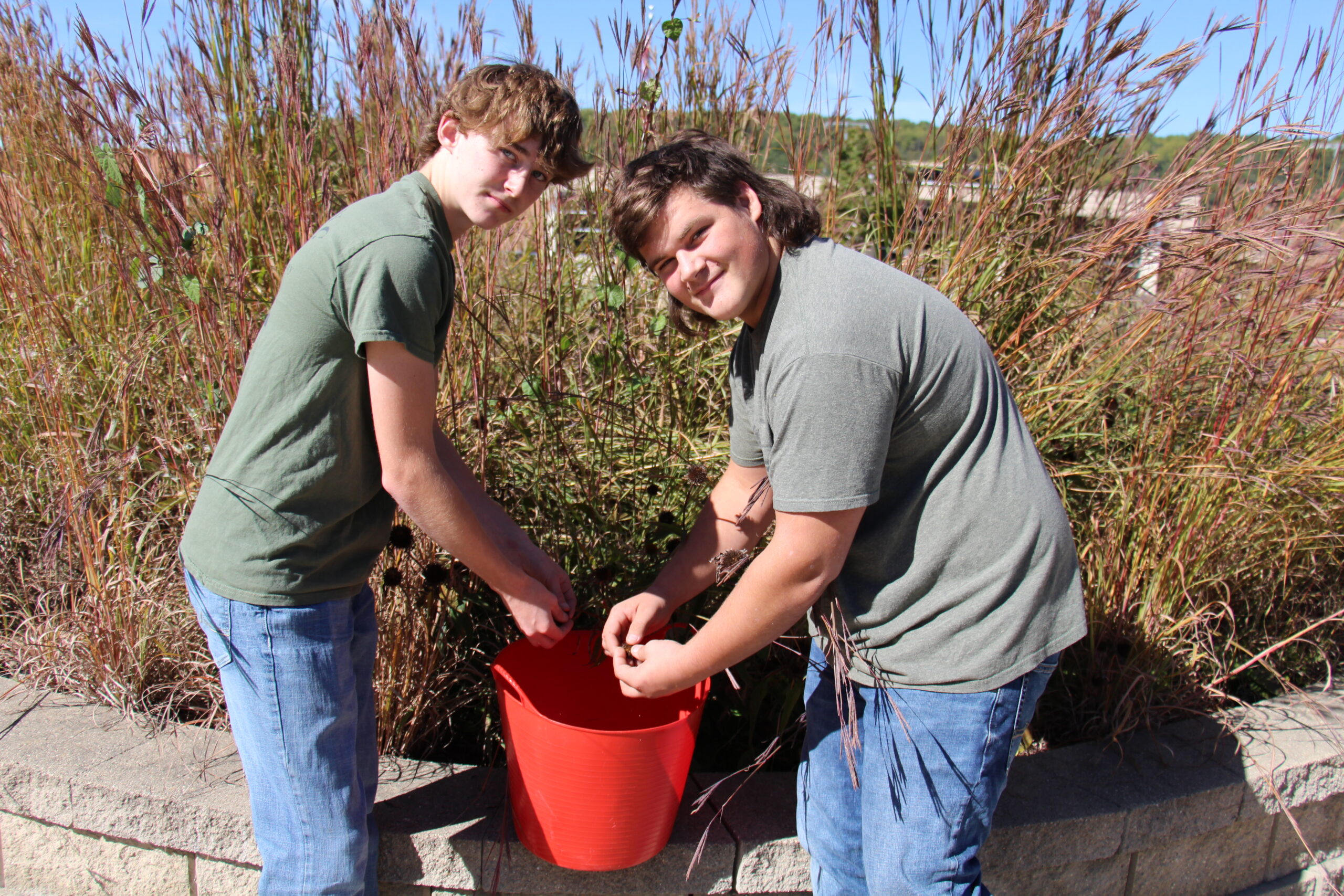 News
Wednesday the Decorah Community School District nutrition department served up both a local breakfast and lunch to celebrate Iowa Local Food Day, with some of the food offered from the high school garden grown and harvested by students. School garden produce is featured every day on the menu at Decorah schools.
Another way students are involved in learning about horticulture is through the landscaping surrounding Decorah High School.
When plans for the remodel of the high school were being developed, the school board directed the school staff to use native plants to diversify the landscape. This was also a time when the ash borer was of great concern, and the goal was to choose trees that would be disease proof and require less maintenance. That is why there exists so many different trees throughout the high school campus.
Decorah High School science teacher Brad Johansen shared that using native plants creates ample learning opportunities. Students harvest the seeds and grow more plants to sell, replant, and give way. In the process they receive hands-on lessons on stratification, putting seeds in the freezer to mimic nature. Without this step there would be no seed propagation. Having a variety of plants for students to work with allows the teaching of landscape maintenance through the principles of both perennials and annuals.
Using native plants honors the past as well. Johansen remarked, "Winneshiek County was covered in purple coneflowers and big bluestem in the early 1800s."
"Every growing season is different," continued Johansen, "and presents different challenges and opportunities that students can learn from."
"In 25 years the trees around the school will be fully grown, and the place will look different than it does now. Tree-lined canopies that are maintenance-free will line the campus grounds, giving it a collegiate look," said Johansen. He shared that the city of Decorah is also making strides in diversifying the landscape, noting the boulevards are no longer monocultural.