DHS Jazz Band Earns Another Superior Rating at Contest, Hosts Coffeehouse March 3rd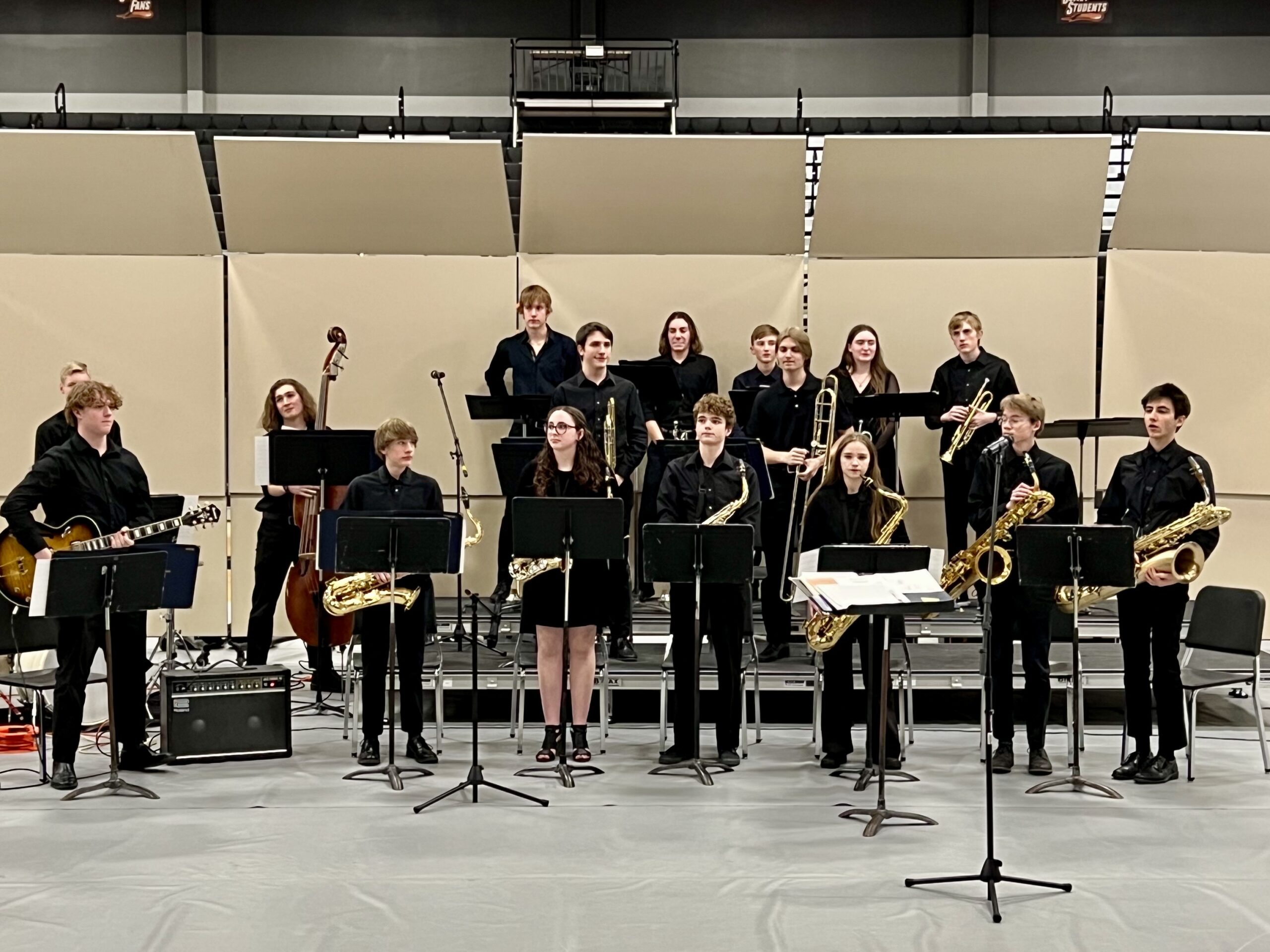 News
On Monday, January 23, the Decorah High School Jazz Band, nicknamed the 7 O'Clock Jazz Band, traveled to Charles City to participate in the Iowa High School Music Association State Jazz Festival. Under the direction of Director Matthew Cody, the ensemble performed a set of contrasting music for three expert judges who rated the musicians on style and general ensemble playing. The 7 O'Clock Jazz Band earned the highest rating–Division I or Superior–from each of the three experts. This marks the 9th straight Division I rating for the DHS jazz program.
The band's musicians and instruments they play are as follows: alto saxophones Brenna Parker and Benson Newhouse; tenor saxophones Grant Zilka and Morgan Moen; baritone saxophones Carter Kowitz and Henry Weis; trumpets Aitor Cuevas, Joe Stammeyer, Liz Pritchard, Andy Kruger, and Cody Carolan; trombones Max Wilson and Lucas Hanson; drum set Alex McGohan and Liam Chamberlain; bass Ezra Vorvick; piano Gabe Hiner and Natalie Goodner; vibraphone Natalie Goodner; and guitar Oliver Brummel.
"I was very pleased with how the band performed on Monday evening and how hard they've worked so far this season," said Director Matthew Cody.
An opportunity exists to see the jazz bands in concert. On Friday, March 3rd, the Decorah band program will host its annual Jazz Coffeehouse Concert at the high school featuring the middle school jazz band and the 7 O'Clock Band. The public is invited to attend.