Decorah High School Students Compete in State Bowling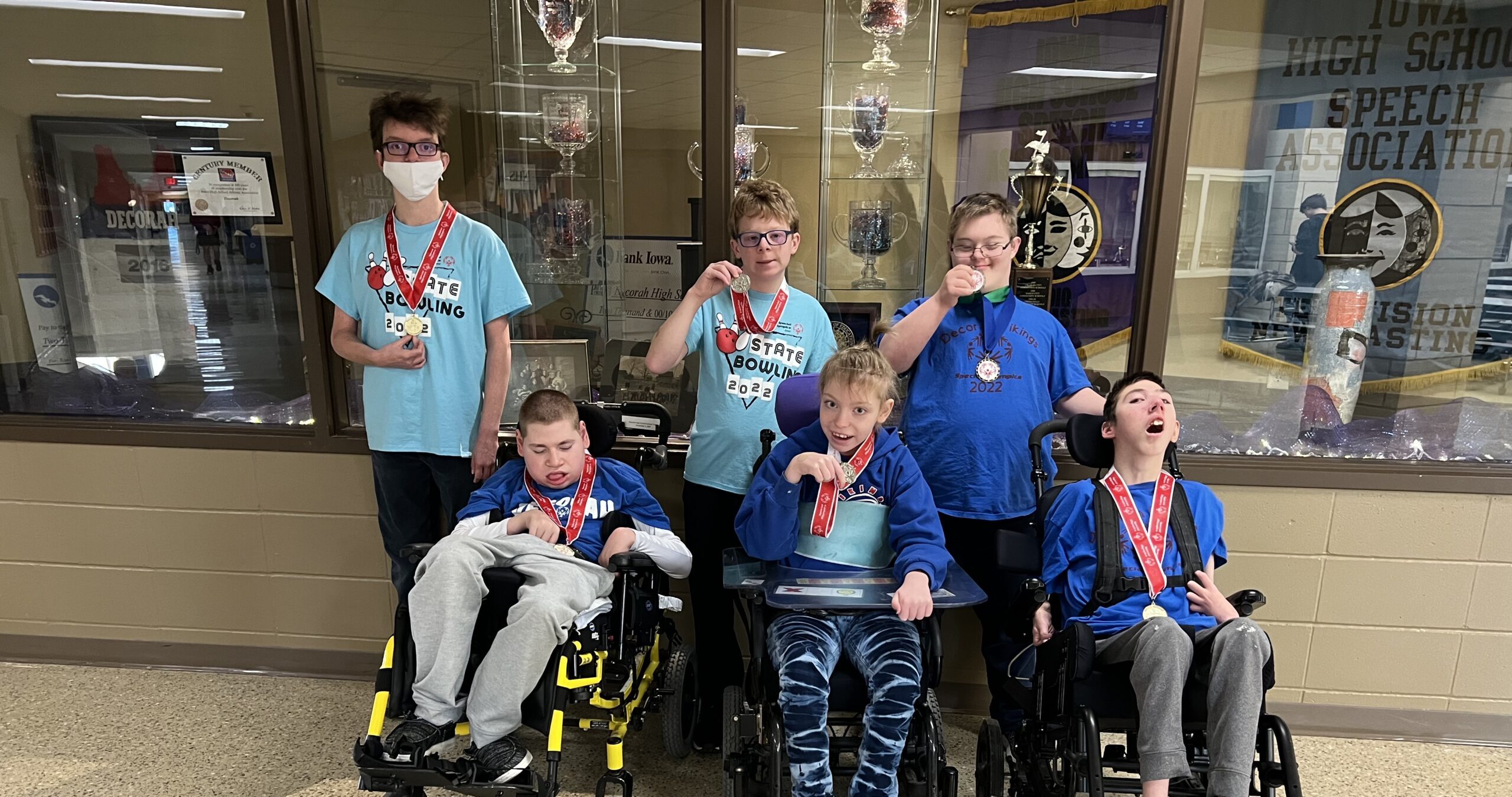 News
Six Decorah High School students traveled to Maple Lanes in Waterloo to participate in the Special Olympics State Bowling Tournament on Saturday, November 21, 2022. To qualify, each bowler had to win their division in the Northeast Iowa Regional tournament held in October.
Paxton Remick and Braden Ramstad walked away with gold medals after placing first in their divisions. Donnie Hrdlicka, Peyton Rentschler, and Kamryn Leuenberger earned silver medals, placing second in their divisions; and John Lippe received a bronze medal, placing fourth.
The entire Decorah Schools Special Olympics team is grateful for the support of Decorah Schools and King Pin Lanes which contributed to a successful bowling season.