National Guard Members Visit DHS Physical Education Classes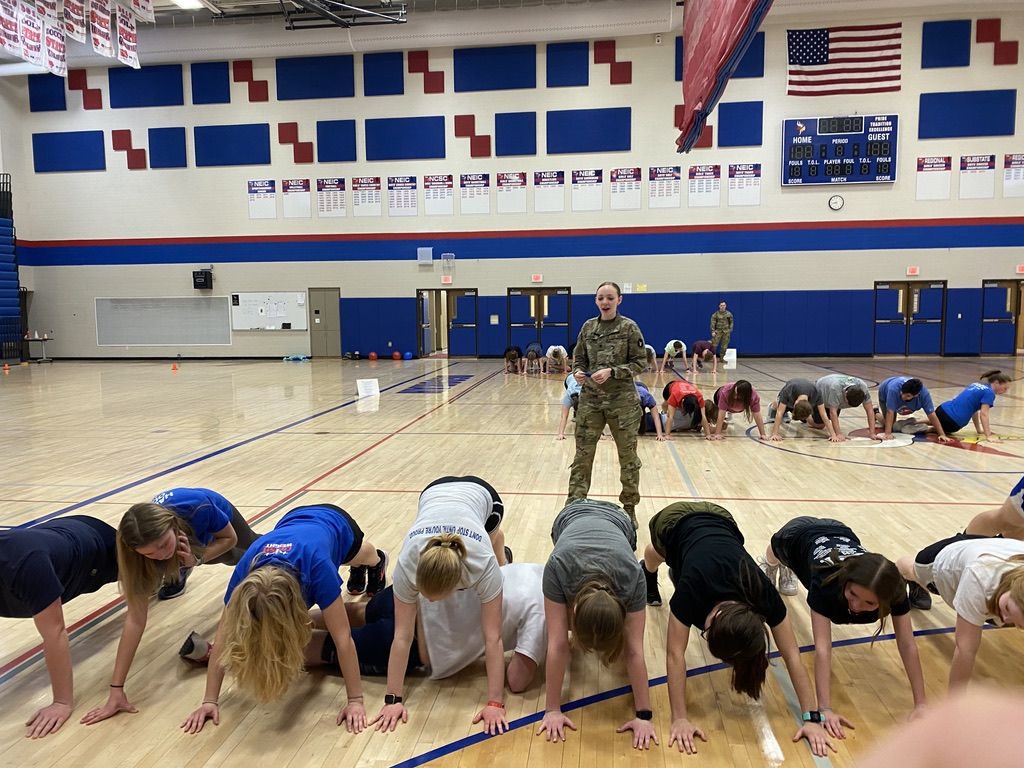 News
In a recent team-building activity, National Guard members Alec Zwanzinger and 2020 Decorah graduate Kalea Oftedahl visited Decorah High School to engage students in challenging exercises.
Students formed human bridges in the school's gymnasium and crawled under them, strengthening their physical and mental abilities. Beyond physical fitness, this activity built essential life skills, such as problem-solving, communication, and leadership. These skills are fundamental to success in many areas of life, including academics, careers, and relationships.
They also underscore the educational component of physical education. Through daily activities such as these, physical education classes offer an excellent opportunity for students to develop critical life skills, preparing them for the challenges that await after high school. As students continue engaging in such activities, they build on their knowledge and experience, becoming better equipped to face future challenges with confidence and success.