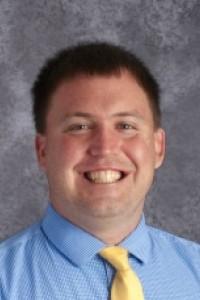 Welcome to Decorah Middle School!
Justin Albers, Principal
On behalf of our dedicated staff, we are excited about the opportunity to take this journey with you and your students!
At DMS, we are committed to creating a positive experience for each child throughout their four years in the building.  Ultimately, when students move to the next level, we want them to look back knowing that the staff cared about them and that their peers respected one another while recognizing individual differences.  In doing so, we are confident that this will lead to not only academic success, but will allow students to find growth emotionally and socially as well.
Through a rigorous educational curriculum, we will work to challenge each student to think critically and apply new skills and knowledge while ensuring that individual needs are met.  More so, we are proud to facilitate a robust exploratory program that will allow students to experience a variety of avenues as they begin to explore the world around them.
During our weekly Prime Time, we will also work to incorporate specific opportunities to address social-emotional learning within this age-group.  Whether it's discussing empathy, goal-setting, or having an activity challenge between Prime Times, we will work hard to foster positive discussions while creating opportunities for our students to interact with one another in a positive manner.
The Decorah Middle School staff is committed to your student's success and looks forward to working with students and families throughout the year!  If you would ever have any questions or concerns, don't hesitate to reach out!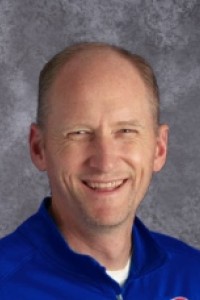 DMS offers a variety of activities for our students!
Jake Nimrod, Assistant Principal & Activities Director
Decorah Middle School is a great place to learn and grow.  From rigorous academic pursuits to challenging extra-curricular activities, young minds are afforded opportunities to expand their horizons.  We look forward to each day; from the moment wide-eyed curious 5th graders set foot in the hallways, to the day our prepared 8thgraders walk out the door ready to accept the challenges that their next chapters in learning will bring.  Our teachers, sponsors, and coaches are committed to helping and challenging each student along the way, whether in the classroom, on the field, in rehearsal, on the court, on the stage, in the stream, on the bus, by the lake, or wherever else the learning will take them.  We understand that learning is not linear, that there are peaks and valleys along the way.  We also understand there is powerful learning at each step of the journey.