Kim Sheppard Recognized by Iowa High School Athletic Directors Association as 2021-2022 Administrator of the Year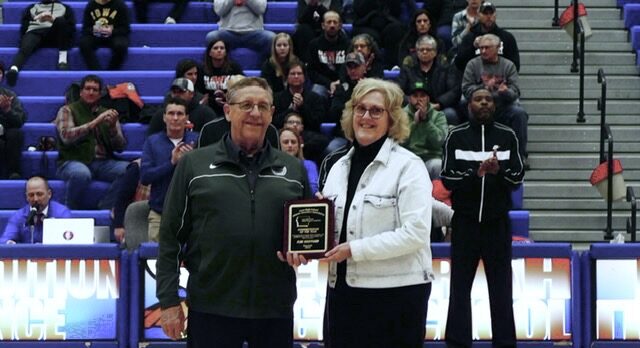 News
The Iowa High School Athletic Directors Association has recognized Decorah High School Principal Kim Sheppard as the 2021-2022 Administrator of the Year.
During her 21 years in her leadership role with the district, Mrs. Kim Sheppard has helped lead and guide Decorah High School to unprecedented success both academically and in activities. In 2011, DHS was recognized as a Blue Ribbon School by the Department of Education and since 2010, has been ranked in the top five high schools in the state of Iowa by US News and World Report including top rankings in 2013 and 2020.
In the activities setting, Decorah has achieved great success with Sheppard's support and guidance to all students, families, and staff. 120 Conference or District titles have been earned in 18 sports, along with 12 State Championships in 6 sports. This success has come with a constant willingness to help in tasks ranging from general supervision and management of events, to running a basketball score table, to offering mentorship and guidance for coaches and staff members in both victory and moments of defeat. Additionally, Sheppard has been a passionate supporter of student success and expression in both the performing and visual arts. She has also has played an active role in work with fellow administrators to work together in finding ways to support and grow program offerings through development of new programs including bowling and robotics.
Mrs. Sheppard has been an outstanding supporter and administrator for the activities program of the Decorah Community School District and the Northeast Iowa Conference throughout her 21 years as the Principal at Decorah High School. Her commitment to excellence and service to students, coaches, and their families has been second to none.