Five DHS Envirothon Teams Qualify for State Contest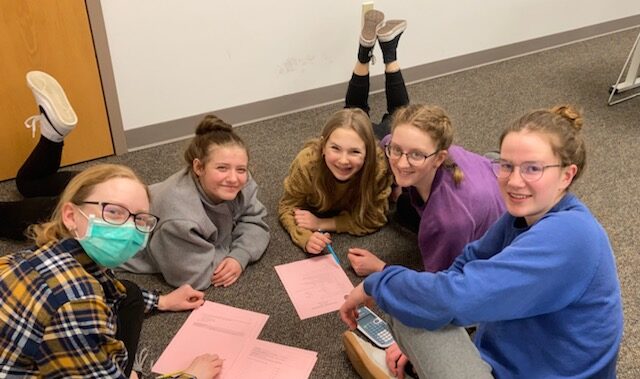 News
April 4, 2022
Establishing a new school and state record for number of participants from one school, 50 students from Decorah High School recently competed in the regional Envirothon contest held on the Upper Iowa campus in Waterloo. Five of the ten Decorah teams finished in the top 15 of the 43 competing teams from across Iowa, earning the right to compete at the state contest to be held on May 2nd at the Jester Park Nature Center in Granger. The team that finishes first on May 2nd will represent Iowa at the international contest to be held July 24-30, 2022 at Miami University, Oxford, Ohio.
Envirothon is a five-member team competition for high school students, testing their knowledge of natural resources. Whether in the field or the classroom, students are challenged to use their knowledge and critical thinking skills to conduct hands-on investigations, solve real-life scenarios, and answer written questions covering five categories: Aquatics, Forestry, Soils, Wildlife, and Current Environmental Issues.
The Carnivorous Chickens team of Sylvia Sandhorst, Amelia Wadsworth, Lily Sandhorst, Margret Zook, and Chloe Sheffield­–and the Decorah Nerd Republic (DNR) team of Anders Lovstuen, Simon Kutz, Conner Evelsizer, Libby Phillips, and Gabriel Hiner finished with identical scores, placing them second at the regional competition. Following close behind, the Skabush team of Peter Essa, Nathaniel Myers, Nathan Swarbrick, Henry Weis, and Justin Berlage finished in third place. The Langers team of Benson Newhouse, Erik Hjelle, Lange Betts, Max Wilson, and Beau Newhouse finished in seventh place. The team of Cooks' Critters–Aiden Nalean-Carlson, Ellen Rooney, Nadia Johnson, Alex McGohan, and Mairi Sessions–finished in eighth place.
Even though five other Decorah teams did not finish as one of the top fifteen qualifying teams, they still performed well. Coach Larry Berland remarked, "I cannot express adequately how much I enjoy working with the Envirothon students. The number of participants and their results indicate an awesome display of our Decorah students' concern and awareness of their natural environment around them. Living in this community is advantageous for these students because so many parents and residents model excellent stewardship of their surroundings. I want to thank all the administrators and teachers in the district who have helped develop these fine students. The students' success is directly proportional to their never-ending efforts."
The local Envirothon is sponsored by the Conservation Districts of Iowa along with a generous sponsorship from the Winneshiek County Conservation Board and director Barb Schroeder.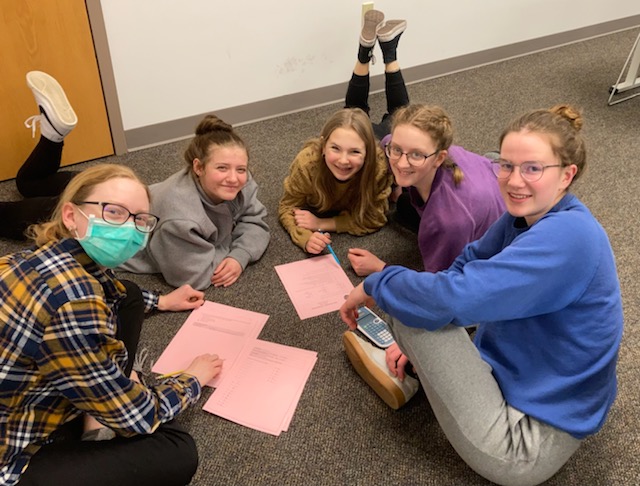 The Decorah Nerd Republic (DNR) team placed second at regional contest.  Photo ID (l-r): Anders Lovstuen, Conner Evelsizer, Gabriel Hiner, Simon Kutz, and Libby Phillips.