Welcome to Decorah High School!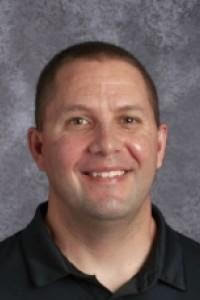 Brad Hurst, Principal
My name is Brad Hurst and I am honored and excited to serve as your next Principal at Decorah High School! 
As you may know, Decorah High School is one of the premier high schools in the state of Iowa. Our students consistently achieve at the highest levels academically, athletically, and musically. This level of performance reflects the high quality of students, staff, and administration working and learning together in the Decorah Community School District. 
At Decorah High School, we take pride in our tradition of high academic achievement. Our students are rigorously challenged in their courses as we prepare them for success beyond high school. More importantly, our students thrive in this culture of high expectations. 
Decorah High School has consistently ranked in the top 10 High Schools in Iowa by the Washington Post, Newsweek, and U.S. News and World Report. In the Spring of 2022, US News and World Report ranked Decorah High School second among all high schools in Iowa. In 2017 and 2021, Decorah High School was ranked the number one high school in the state of Iowa. 
Our Iowa School Performance Profile again lists Decorah High School as a "High Performing" school. We have maintained this superb rating since 2018. As you can see from our profile, our student achievement and proficiency rates remain above the state average in the areas of mathematics and English Language Arts. Perhaps more importantly, our student growth rates remain well above the state averages in each of these areas, reflecting the continual hard work and commitment of our students and teachers. 
As a result of all of this hard work, Decorah High School regularly has National Merit Scholars, Semi-finalists, Finalists, and Commended Scholars. Last year, 29% of our students passed at least one AP exam. Many of our students also earn college credits while in high school by completing a variety of Northeast Iowa Community College (NICC) courses offered onsite at Decorah High School. Students are also eligible to take courses at Luther College. As a school, our ACT composite average (24.8 in 2021) remains 2 points higher than the national average. 
Through our Career and Technical Education (CTE) programs, our students have opportunities to engage in a variety of authentic learning experiences in the areas of Agriculture, Food and Natural Resources; Applied Sciences; Technology, Engineering, and Manufacturing; Human Services; and Business, Finance, Marketing, and Management.
Our teachers, staff, and administrative team also work tirelessly to ensure that each student has ample opportunities and supports needed to graduate. This hard work and dedication are reflected in our consistently high graduation rate. When our students graduate, approximately 60% of our students matriculate to a 4-year college or university. Another 30% enroll in 2-year community colleges to continue their education in a variety of trade and vocational programs and/or with the intention of eventually transferring to a 4-year college or university. 
Our students not only excel in the classroom. Over 85% of our students are involved in at least one sport or extracurricular activity. Many of our students are involved in multiple sports and activities. We believe that these experiences help our students develop character, resilience, and grit and that these qualities help them not only in the classroom but also in the arena of life and ensure each student has a positive connection with Decorah High School. 
Much like our academic achievements, our student-athletes have achieved great success over the years. Athletically, Decorah teams have earned 54 state championships in nine different sports. As a result of our well-rounded athletic successes, Decorah has also won the Northeast Iowa Conference's (NEIC) All-Sport Trophy 6 times. 
Sportsmanship remains a pillar of pride in Decorah. Within the Northeast Iowa Conference (NEIC), Decorah has won the NEIC Conference Sportsmanship Award 9 out of the last 13 years. We are proud of our student-athletes and of the sportsmanship they display as ambassadors for Decorah High School around our state. 
Musically, our choir, orchestra, and band programs consistently earn high rankings in regional and state competitions and, in 2008, earned the Exemplary Music Award for the best music program in the state of Iowa. 
At Decorah High School, we believe there is something for everyone. Our FFA, Robotics, Speech, Art, and Drama programs remain popular among our students and, much like our athletic and musical programs, consistently perform well at local and state competitions. 
As your principal, I am looking forward to learning more from our students, teachers, staff, parents, and community members. I am firmly committed to carrying on our traditions of excellence and to leading us forward into the future. 
Thank you for the honor to serve as your Principal. If you have any questions or concerns, please do not hesitate to contact me directly. 
Brad Hurst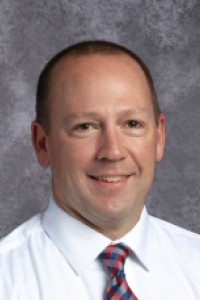 Adam Riley, Assistant Principal & Activities Director