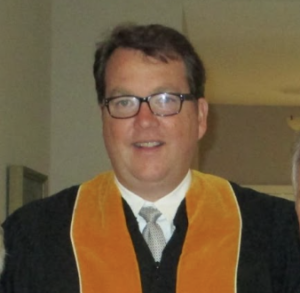 Welcome to Decorah Community School District.  My name is Tim Cronin, and it is an honor to serve you as the District's Superintendent. The 2022-2023 school year will be my first year with the Decorah Community School District, following a three-year stint as a shared superintendent for the Central City and Dunkerton Community School Districts. During my 32 years working in public education, I have been an elementary classroom teacher, an elementary principal, and a superintendent. I'm very pleased to be the third member of my family who worked as an educator in Winneshiek County, following my Great Grandma Mae (Carolan) Cronin, who taught in Bluffton, and my Grandmother Muriel (Headington) Cronin, who taught at Canoe #5 and Hesper schools before moving to the Decorah School System in 1963.
I have a great fondness for the Decorah Area.  Decorah is the hometown of my parents, the home of my alma mater, Luther College, and the location of my wedding (Big Canoe).  The Tilleros Family Farm is still owned by the family.  My family and I enjoy biking, canoeing, and hiking in Decorah and are excited to be able to share the Driftless Region with friends.
The Decorah Community School District has a long history of academic and extracurricular success.  The ranking by US World and News to put Decorah High School as the best or second best high school in Iowa for the past two years reflects not only excellent work by our High School Staff but tremendous work by all staff, PreK-12.
 I look forward to working with Decorah Community School District students, staff, families, and community members to ensure our school system serves each and every student.  I welcome your comments to make our district continue to thrive.
Go Vikings!
Tim Cronin
Office: (563) 382-4208

Cell: (563) 380-4821

Twitter: @DrTCronin