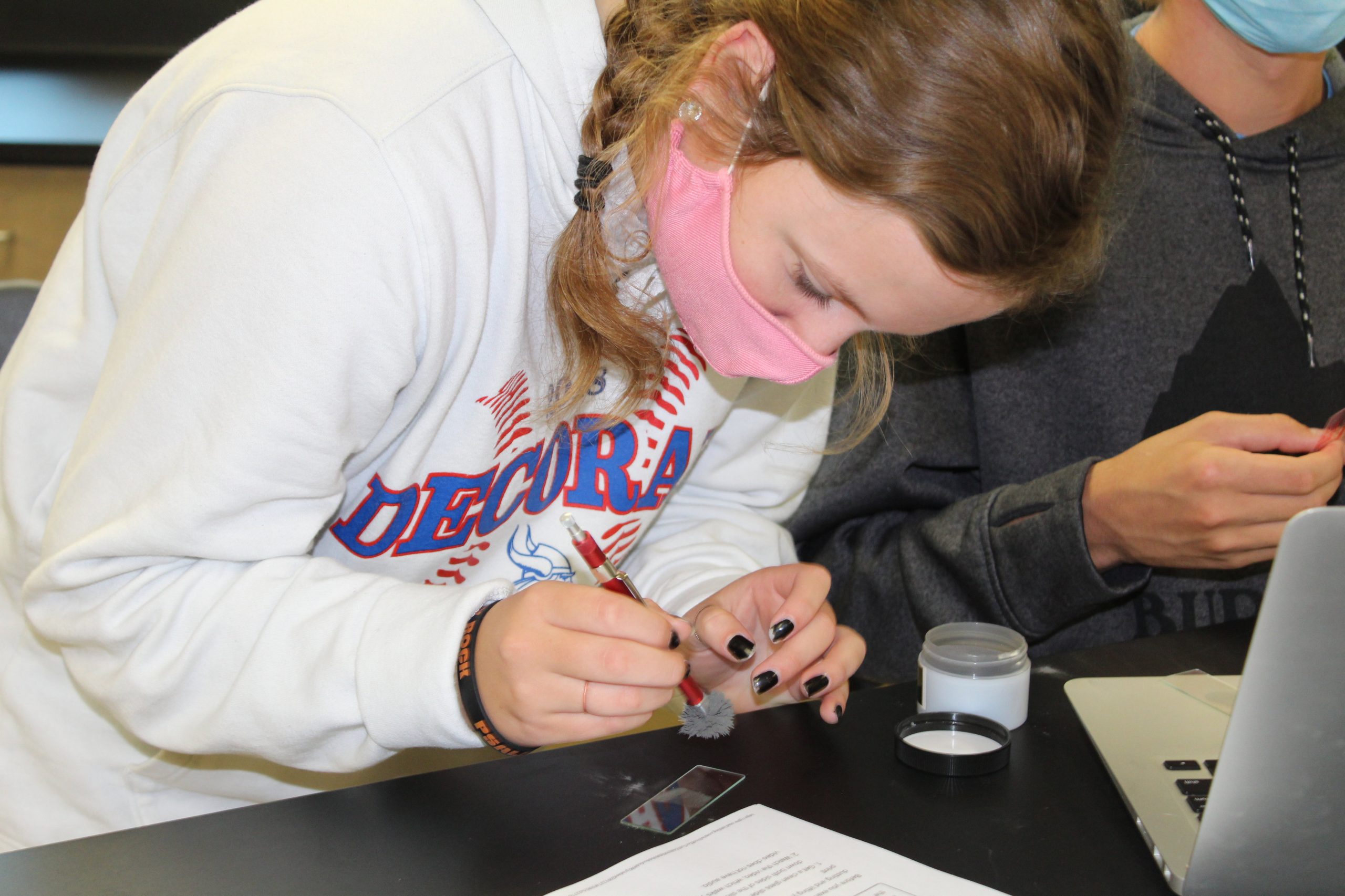 Students attending Decorah High School have the opportunity to take advanced coursework.
College Level Classes
When a high school student wishes to take a college-level class while still in high school and no comparable class is taught in the high school, the school district is responsible financially for student tuition under the Postsecondary Enrollment Options Act.
According to Senior Year Plus, students must score at or above the designated cut score on the reading, math, and science portion of the student's most recent ISASP assessments.  If proficient, students are then required to meet the criteria of the PSEO program as outlined below.  A course taken in this manner is treated the same as any of other class.  Students receive credit for the class, and the grade earned goes on the student's high school record.  Specifics related to PSEO classes are available in the guidance office.  Students desiring to enroll in PSEO classes should indicate their intent during registration.
To summarize, the key items of the P.S.E.O. are:
admissibility under Senior Year Plus and college standards
no comparable class available
grade and credit must go on the record
students in grades 9-12 are eligible
If a comparable course is taught at our high school, a different policy applies.  Now, any admissible high school student can take any class at any school if they are willing to pay the cost of doing so.  Tuition costs per course range from $200.00-800.00 per semester.  Grades and credits will become a part of the student record if desired.
Concurrent Classes
Decorah High School, in cooperation with Northeast Iowa Community College offers a number of courses in our curriculum that allow students to earn both high school and college credit.
Composition I
Composition II
Gas Engine Principles
AP Computer Science Principles (CSP)
Macroeconomics
Introduction to Engineering Design (IED)
Public Speaking (Speech)
Farm Business Management
Employability Skills
US History to 1877
US History from 1877
Principles of Engineering (POE)
Students enrolling in any of these classes must first be proficient in math, science, and reading as is established under Senior Year Plus. If students meet these standards, they are then required to report to NICC either an ACT or ACCUPLACER score. In most cases, no specific score is required. The exceptions would be Composition I which requires an ACT English score of 18 or an ACCUPLACER writing score of 5.
The ACCUPLACER is a computer-based placement test used by NICC and other community colleges in Iowa to examine student skill levels in a number of academic programs. The results help to determine student placement in core courses offered by Iowa Community Colleges.
Articulated Classes
Career Technical educators have identified competencies for a number of courses that may be articulated to NICC or other Iowa Community Colleges within one (1) year of high school graduation and reflected on the student's college transcript. Decorah High School courses that are considered articulated courses are identified in the course description booklets.
Procedure to Complete the Articulation Process:
The Career-Technical instructor will validate that the identified competencies have been met by the student and sign the course competency certificate.
The career-technical instructor and the high school principal will issue a competency certificate to the student, which must be accompanied by the course competency checklist.
The student will then submit the competency certificate to the appropriate Career-Technical Department or designated representative of the community college for enrollment and placement during the admission process.
Following application and a review of the certificate(s), the respective community college will determine the "advanced standing status" of the student. To officially obtain advanced standing status, the student must be admitted to one of the community colleges and enroll in an appropriate career-technical program of study within one academic year of graduation from high school. The advanced standing will be reflected on the student's college transcript in accordance with community college guidelines.
DHS Guidance Counselor- Pat Trewin
DHS Registrar- Jim Pankow