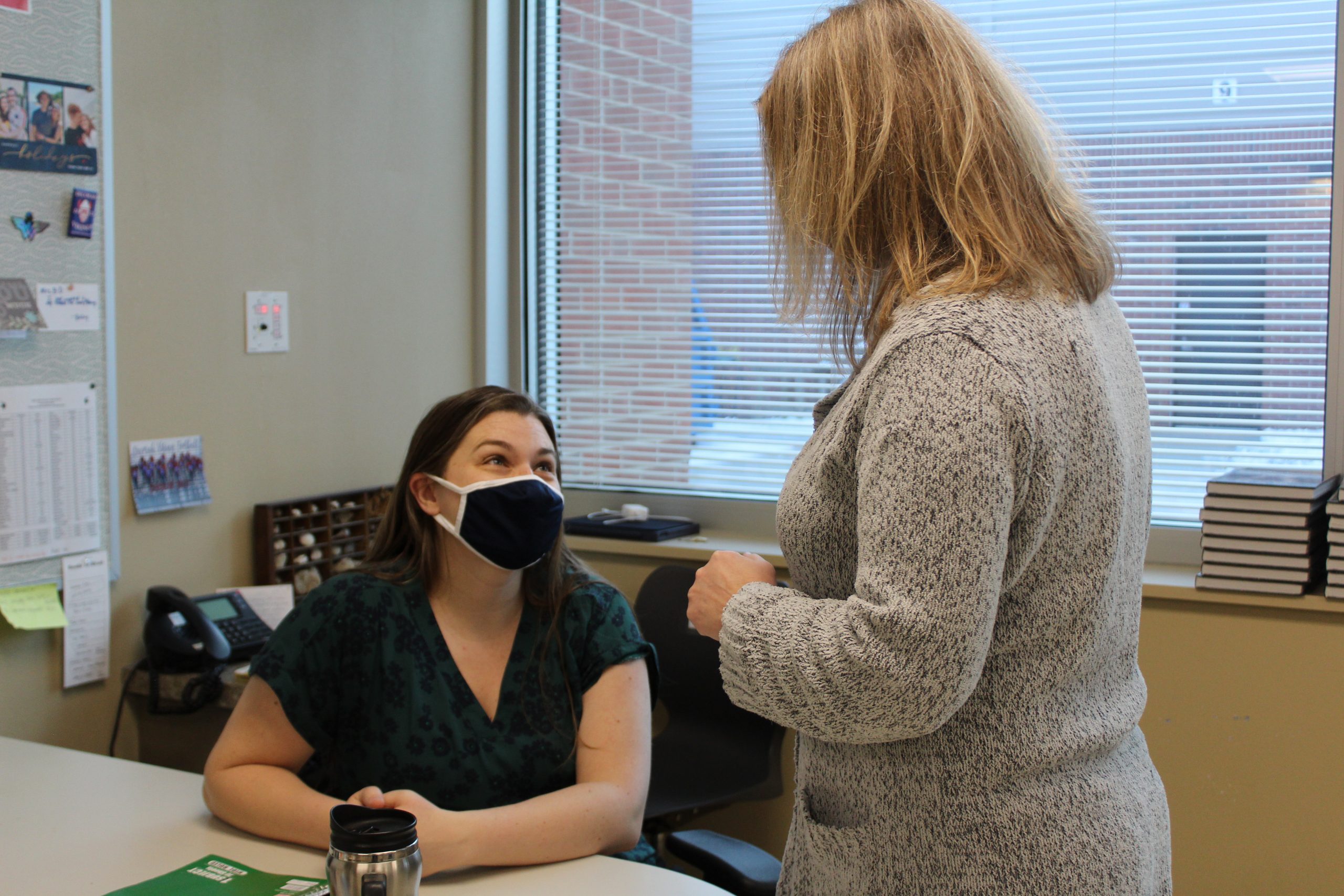 The Iowa Mentoring and Induction Program began as part of the Iowa Teacher Quality legislation enacted in 2001. Every beginning educator in the first or second year of the profession enters into a two-year induction program that addresses personal and professional needs and trains him or her on the eight Iowa Teaching Standards.
DCSD Mentoring and Induction
To ensure a successful mentoring program, there must be commonly accepted goals. The Decorah Community School District's goals for a mentor program are:
To promote excellence in teaching.
To enhance student achievement.
To build a supportive environment within school districts.
To increase the retention of promising beginning teachers.
To promote the personal and professional well being of classroom teachers.
To support continuous improvement.
Decorah's Mentoring and Induction Program is a fundamental component of our Teacher Leadership and Compensation (TLC) System.  Our teacher induction program:
Explains district, building, departmental, and grade level policies, procedures, and expectations.
Establishes a balance between entering an established community with conventional practices and developing new kinds of teaching that advance student learning.
Promotes continued professional learning through reflective practice and professional conversations about teaching.
The Danielson Instructional Framework and Iowa Teaching Standards serve as the guiding outcomes that drive Decorah's Mentoring and Induction Program.
To learn more about Decorah's Mentoring and Induction Program, please review our Mentoring and Induction Handbook.
Facilitator of Assessment and Instruction- Dana Bockman